Men's Travel & Surfing Equipment
Whether it's a trip down the coast, over an ocean or up a mountain, you need gear you can rely on. You need gear that will withstand the rigours of The Search. At Rip Curl we design quality
travel
and surfing equipment that will not only enhance your journey, but over time will become essentials. From our premium lightweight
F-Light
travel
bags
, to surf backpacks, RFID
wallets
and more.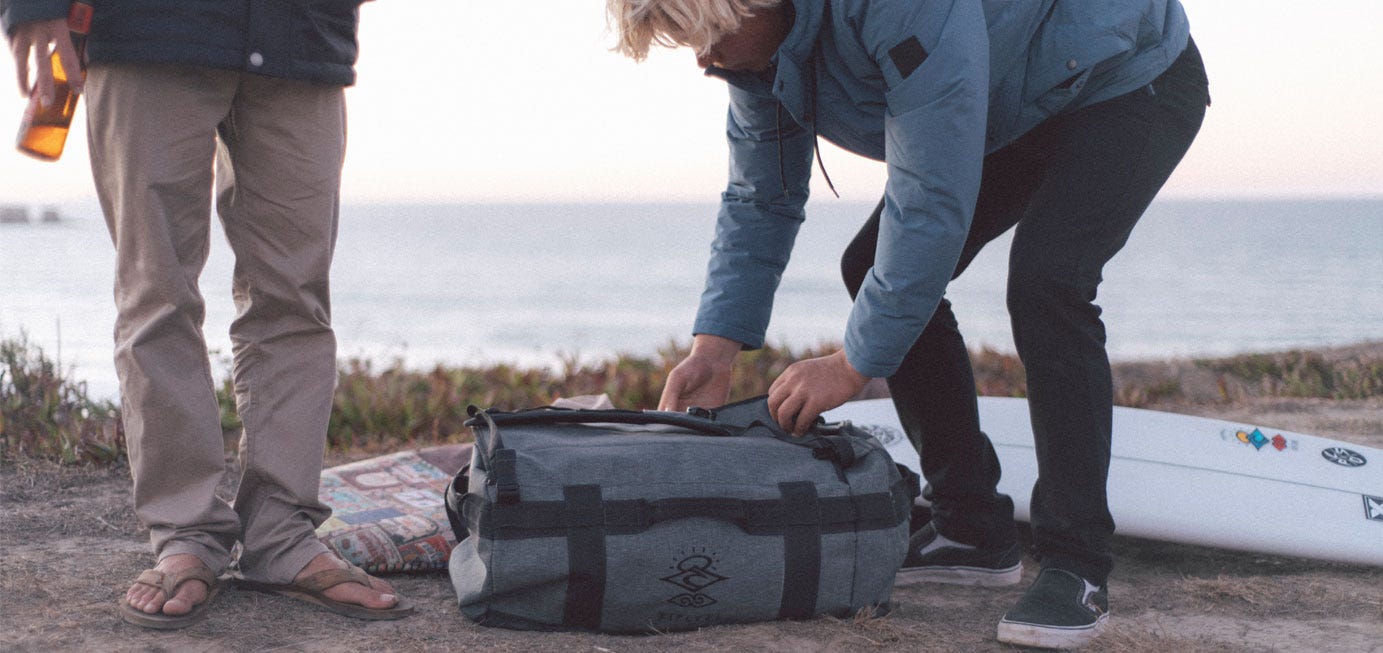 Whether it's a trip down the coast, over an ocean or up a mountain, you need gear you can rely on. You need gear that will withstand the rigours of The Search. At Rip Curl we design quality
travel
and surfing equipment that will not only enhance your journey, but over time will become essentials. From our premium lightweight
F-Light
travel
bags
, to surf backpacks, RFID
wallets
and more.