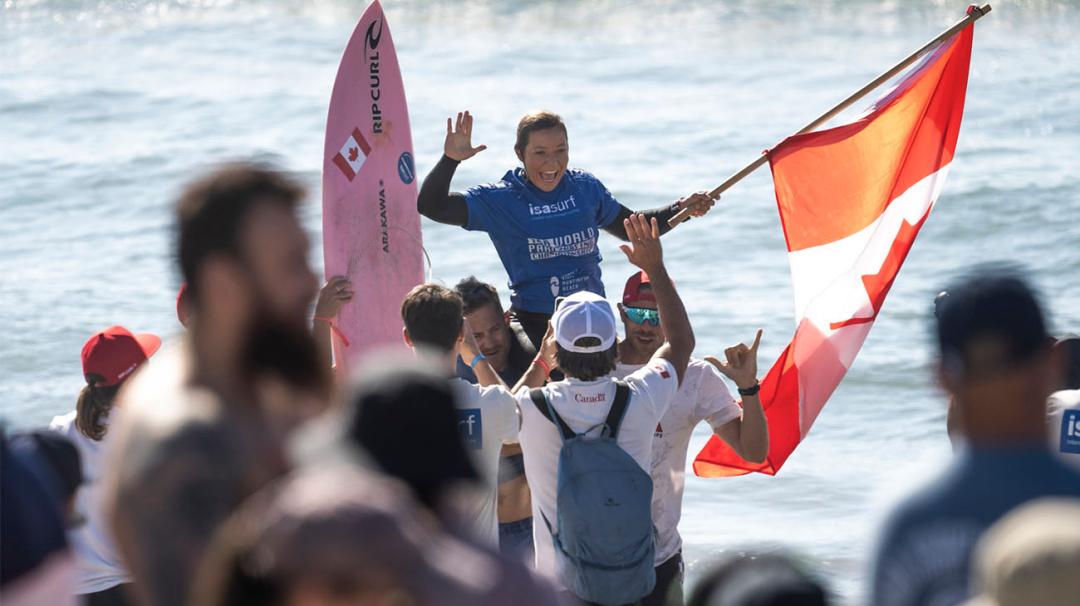 15/11/2023
Victoria Feige Secures 5th World Title At ISA World Para Surfing Championships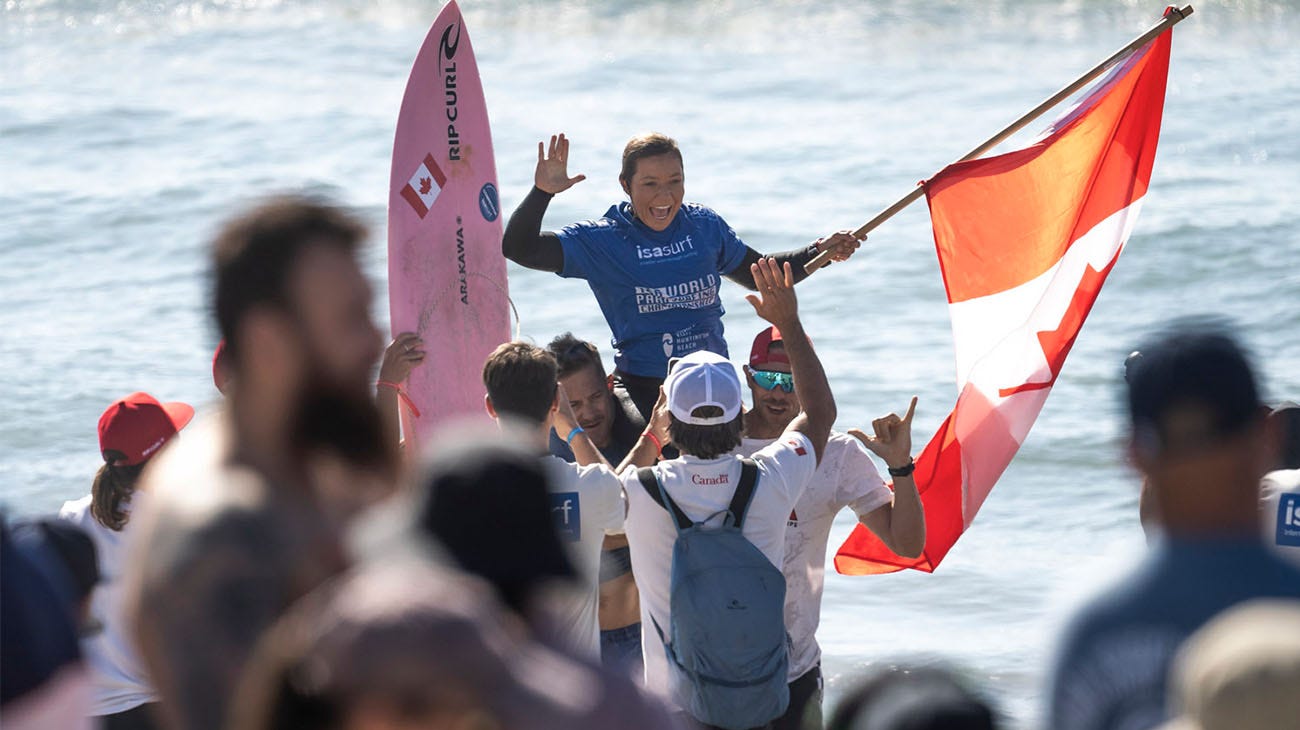 Photo Credit: ISA Surfing / Jersson Barboza
Para Surfing's winningest woman, Victoria Feige, has gone one better over the weekend and won gold at the 2023 ISA World Para Surfing Championships in Huntington Beach, California. In doing so, Victoria extends her own record and further cements her G.O.A.T. status.
Performance levels were pushed, new records were set and history was made on a phenomenal day of surfing that saw fourteen World Champions crowned in Surf City USA to close competition at the 2023 ISA World Para Surfing Championship.
This year, Victoria faced her strongest competition yet, with Feige winning the women's kneel division Saturday and Brazil's Vera Quaresma taking silver. Spain's Audrey Pascual earned bronze and France's Emmanuelle Blanchet collected a copper medal for fourth.
"Seeing the level rise, it's so sweet to have a victory, but seeing the movement rise is probably the best part," Feige says. "It's also so empowering, because I feel like I'm not alone, there's other girls in the world with disabilities like mine who've got that fire to really push the level."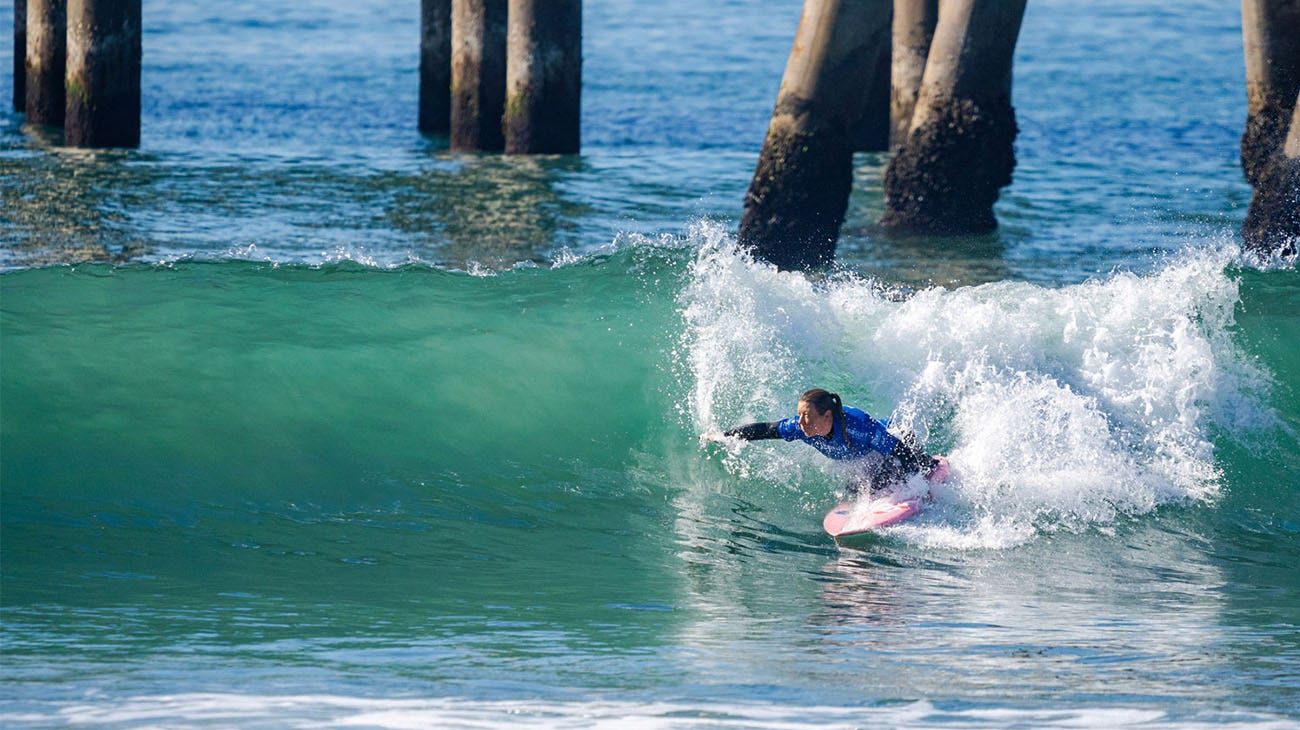 Congratulations, Victoria, on etching your name into the history books and inspiring surfers worldwide to explore their own limits and explore what's possible.