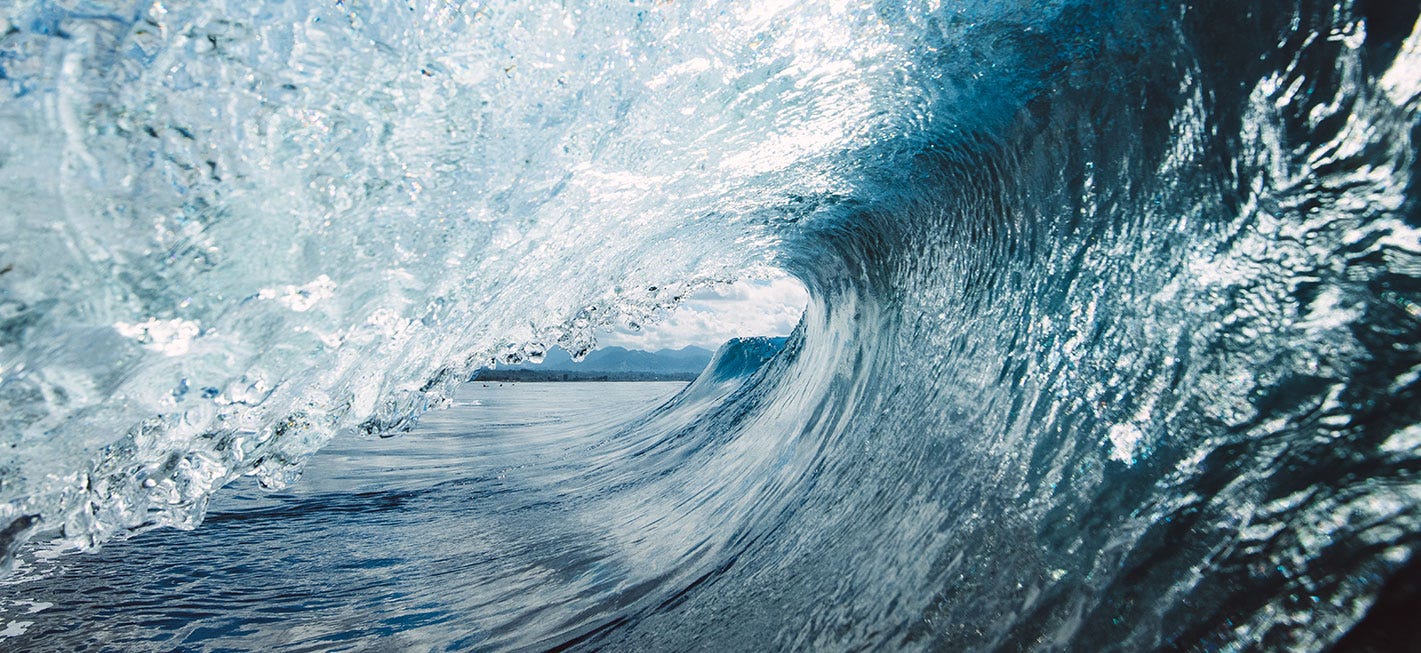 Environmental Policy
Since the beginning Rip Curl has actively contributed to its local communities, through employment opportunities made available and through supporting relevant community groups and issues, particularly maintenance of the coastal environments. We also have a strong determination to be environmentally responsible, and we encourage our crew to participate in achieving this. The below points guide the crew in achieving our Value of "Community and the Environment", that constitutes our Environmental Policy.
Design and develop innovative products that are durable and long-lasting to extend product life and reduce overall consumption, considering the impact of each stage of the production cycle on the environment.
Bring added value to product design and manufacturing, such as eco-friendly and recycled materials.
Continue to grow our understanding and search for new methods in all aspects of the production process, with the end goal of reducing our impact on the environment.
Reduce our use of plastics throughout the production and delivery process of our products.
Respect the people and the land in which our products are produced.
Give back to the local community and environment in which our offices and suppliers are located.
Demonstrate honest and ethical behaviour in all that we do.
We see our pathway to sustainability as a journey where our customers, crew and shareholders are constantly raising their expectation level. It is this level of expectation we seek to meet and exceed.

In practical terms, our commitment to improving the environmental sustainability of our operations extends to:
For over 20 years all of our warehouse and office crew spend a day a year (Rip Curl Planet Day) working to rehabilitate the natural environment in their local areas (tree planting at Bells Beach, cleaning up the beach at Trestles, tending to the sand dunes in Hossegor).
We support like-minded environmental organisations at a local level, in line with our Principles and Values, and we see that by giving control of this to our local regions, we can make a daily difference with the many small organisations that work hard in this space.
The Rip Curl Pro Bells Beach is the longest running professional surfing contest in history. It is also a "Waste Wise" accredited event, with on average 80% of all rubbish generated during the event window sifted into recycling piles and delivered to appropriate waste facilities.
We have developed a 100% recycled line of mountainwear – the "Rip Curl Search Series" – to deliver a sustainable and durable alternative for customers who want this type of product.
We are working with scientists in varied organisations on a more environmentally sustainable way of manufacturing wetsuits, continuing our 49 years of leadership in wetsuit technology. This is particularly important as we seek to improve our own factory – an area that we control on a daily basis.
We have reduced the individual packaging requirements surrounding our products, which has vastly reduced the waste on hand each week in our warehouses.
We introduced a new polybag that contains 40% less plastic by weight and made with 30% recycled plastic.
We introduced new swing tags that are a mix of Forest Stewardship Council (FSC) recycled paper and paper from controlled woods.
We are a signatory of the Australian Packaging Covenant, continuing to collaborate with other industries on sustainable packaging solutions.
We have eradicated the use of plastic bags in our retail network.
We have installed solar panels at our Torquay Head Office, warehouse and Byron Bay retail store, reducing our consumption of power and electricity.
We have changed to low halogen lightbulbs, increasing energy efficiency in-office across the RCG.
Review our 2021 Sustainability Report here: 2021 Sustainability Report
We have started our journey to become B Corp certified.
Launched our TerraCycle Wetsuit Takeback Recycling Program. Read More
Teamed up with Toitu Envirocare to complete a Carbon Reduce Certification. Read More
Saw Rip Curl's 21st year of Planet Day take place which is responsible for successfully reintroducing more than 100,000 plants indigenous to the Surf Coast and across the region. Read More
Our ongoing plan is to improve in the areas already in action, before turning to new initiatives. That way we will know we are having a focused impact, rather than working in an ad-hoc fashion. However, if we see a logical improvement which can be made in a new area of environmental protection – and we can bring it to bear in our business immediately – we will seek to make that happen.