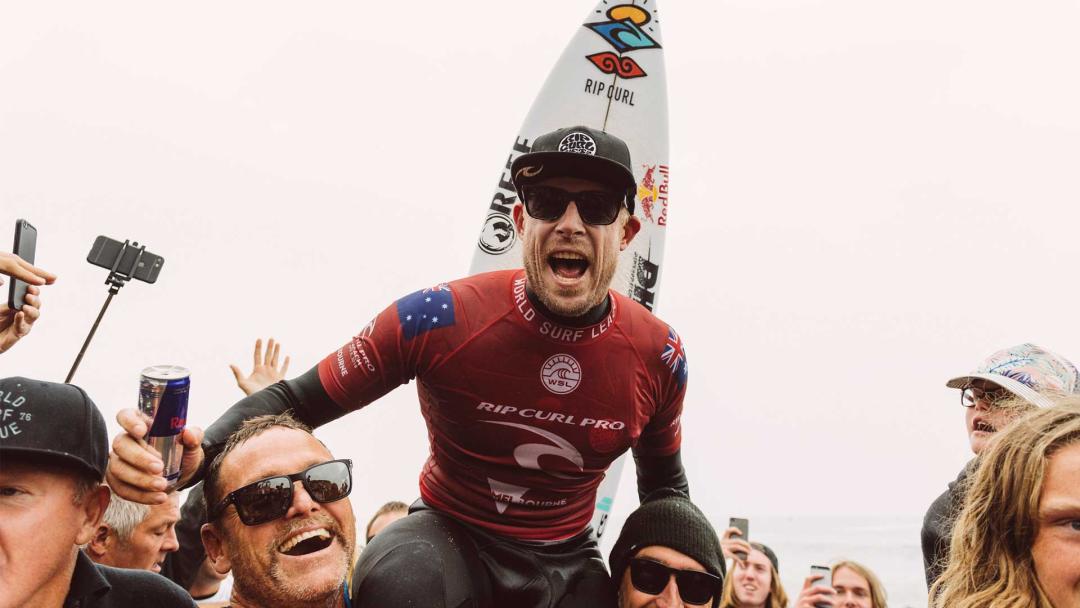 03/29/2022
Breaking News: Mick Fanning Announced As Rip Curl Pro Bells Beach Event Wildcard.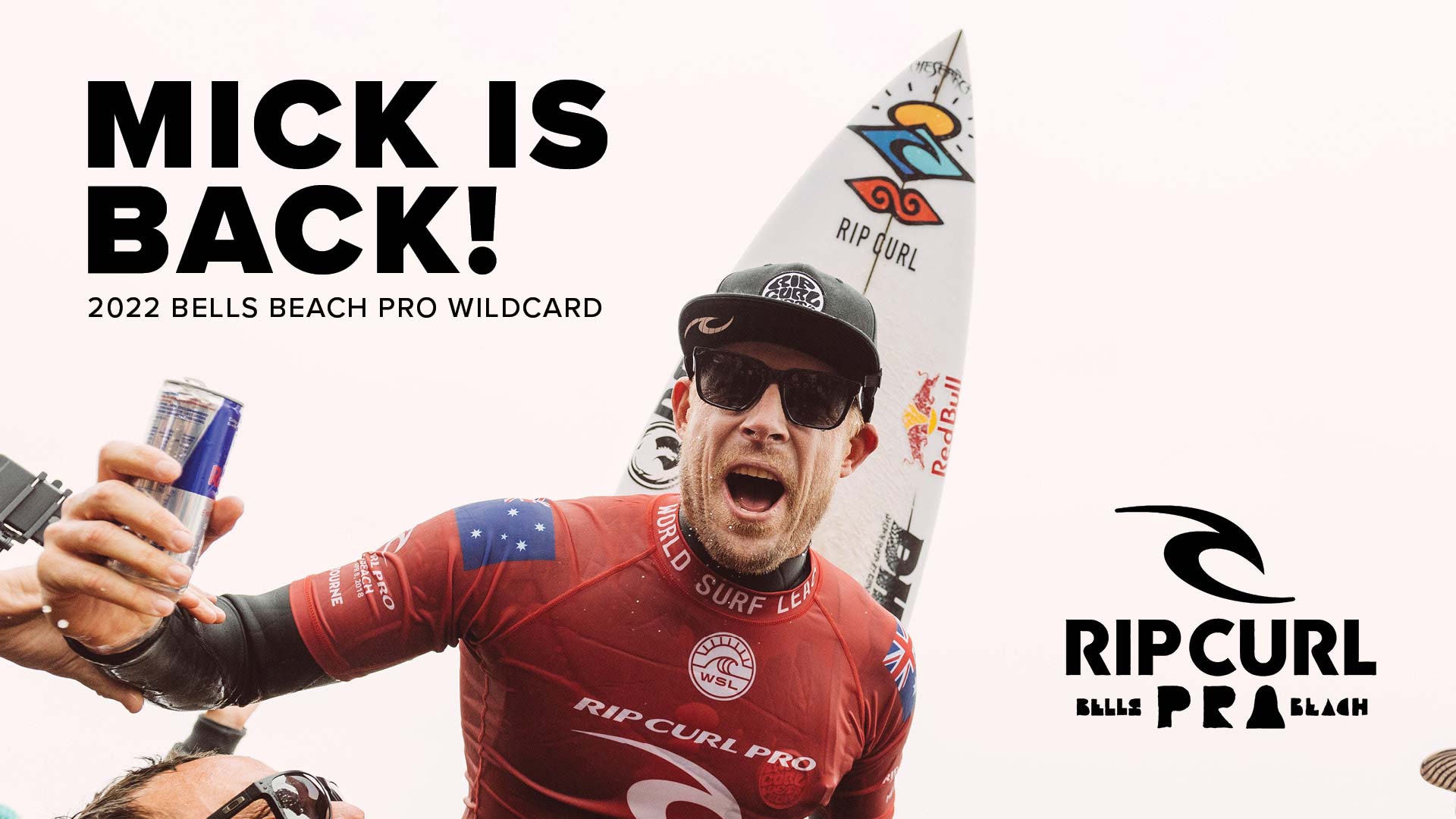 The rumours are true! Surfers around the globe rejoice at the news. Rip Curl's prodigal son returns!
At 101 Surf Coast Hwy, Torquay, Victoria, the Rip Curl HQ is positively fizzing. The grifting Fantasy Surfer statisticians are running the numbers and betting six-packs left, right and centre. Crusty core-lord designers regale tales of 2001. A long-time fan, nestled away in wetsuit-repairs, breathes a heavy sigh in the direction of the autographed photo of her and a forever 21, Michael Eugene Fanning, that overlooks her desk. "Micky", she coos. It's dancing in the street, kissing a stranger, clicking your heels type-news. Why all the hullabaloo you ask? Well, in case you missed it in Juice, this Easter, Rip Curl's prodigal son, Mick Fanning, will return to Bells as the event Wildcard. It was hidden in plain sight! There in the Latest Search Episode somewhere along Highway 1. Kudos to a few hawk-eyed Search devotees who wrote in and maintained the sacred code of secrecy. We salute you.
Mick Fanning back at Bells. Let that sink in for a hot minute. If it doesn't get your motor running, here's why it should:
Mick began his CT career at the Rip Curl Pro Bells Beach in 2001. He entered the competition a snowy-haired, nineteen-year-old underdog, and by the end of the waiting period emerged a bonafide giant-slaying champion, defeating the then world number one, Danny Wills, in the final. With his predestined place on tour already validated, Mick would go on to achieve greatness and become a feared competitor in the space between Rincon and the thick and gritty grains of sand on the Bells shore for years to come.
Fast forward to 2018. The chimes of three more Bells trophies rung by MF echo out over the bowl. Our hero finds himself in the final, against an in-form Italo Ferreria, for what we're led to believe could be his last ever heat on tour. But it's a fairy tale ending that goes awry, as we all know what happens next. Mick establishes an early lead with an excellent score only to be pipped at the post in the final minutes by the young hot shot Brazilian. Nonetheless, MF is sent off in legendary fashion #CheersMick covers the globe and frothing accolades fly like champagne showering the victor.
The three-time world champion left an indelible mark in surfing's history books and in the hearts of Torquay locals, Rip Curl Crew, and surfers the world over. So, can White Lightning strike five times at Bells?