"No matter where you are. No matter who you are."
Wet hair, tan lines, burning your feet on the sand. The long days, heat haze, diving into warm saltwater in your favourite bikini. Fun waves, laughter, and unforgettable good times. Wax your board, live in the moment, and escape to the glare of the sun. No matter where you are, no matter who you are... Summer Looks Good On You.
Use Our Interactive Bikini Fit Guide
Shot on the women behind the brand, Rip Curl's Interactive Fit Guide features real women and real shapes, and is designed to offer a whole new shopping experience for bikinis. This is the first step on our journey to help more women find their perfect fit.
Tips to improve your surfing from the Rip Curl team!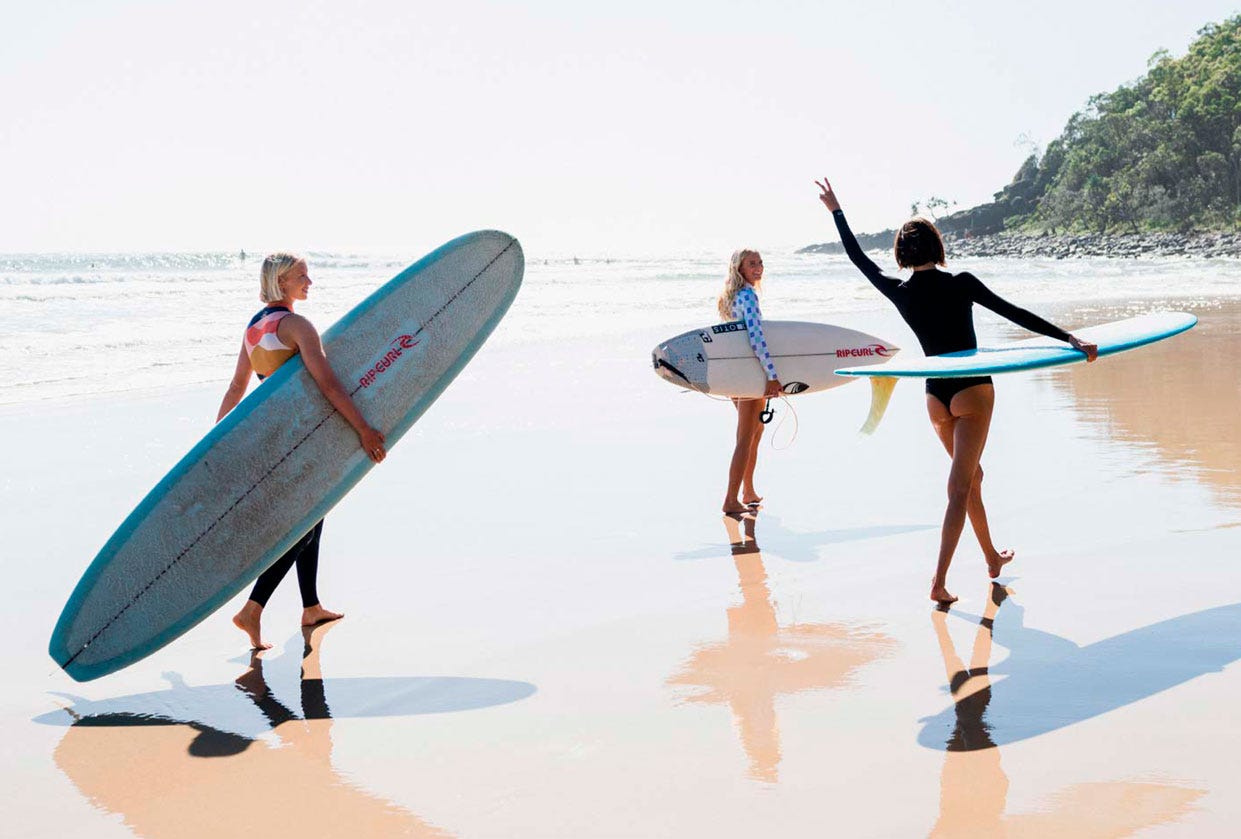 Longboarding vs Shortboarding
A conversation with Victoria Vergara, Mason Schremmer, Erin Brooks, and Brisa Hennessy. The debate of whether to ride a longboard or a shortboard has long existed among surfers, with strong arguments supporting each side. Longboards are fun and cruisey, shortboards are fast and manoeuvrable. If you're new to the lineup, let's give you a quick overview.
READ MORE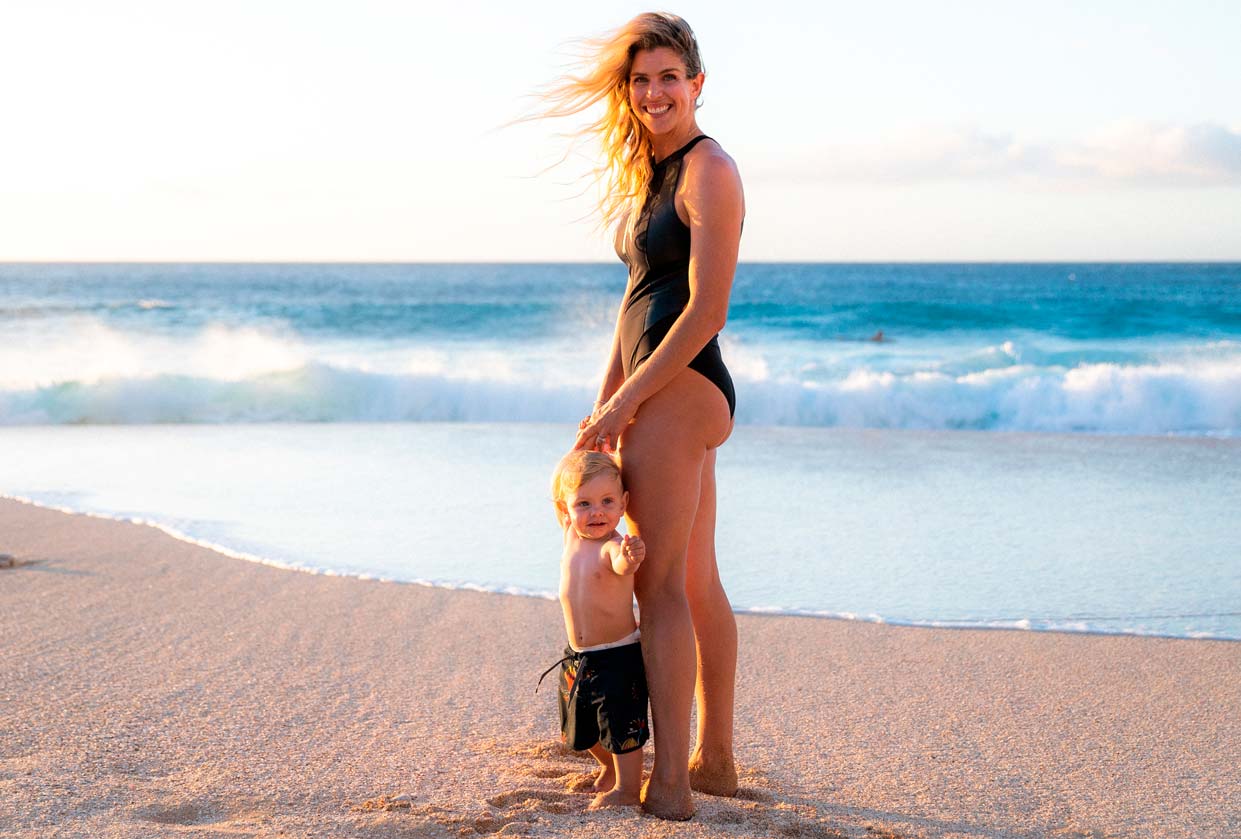 Riding the Wave of Motherhood with Rosy Hodge.
Rosy Hodge has long been inspiring us, in and out of the water, with her grace and determination. We sat down with her to chat about her pregnancy, motherhood, and how she appreciates surfing in a whole new way.
READ MORE
Pura Vida Living At Its Finest
Alyssa Spencer, Leah Thompson and Leilani McGonagle find point break perfection in a distant Costa Rican paradise.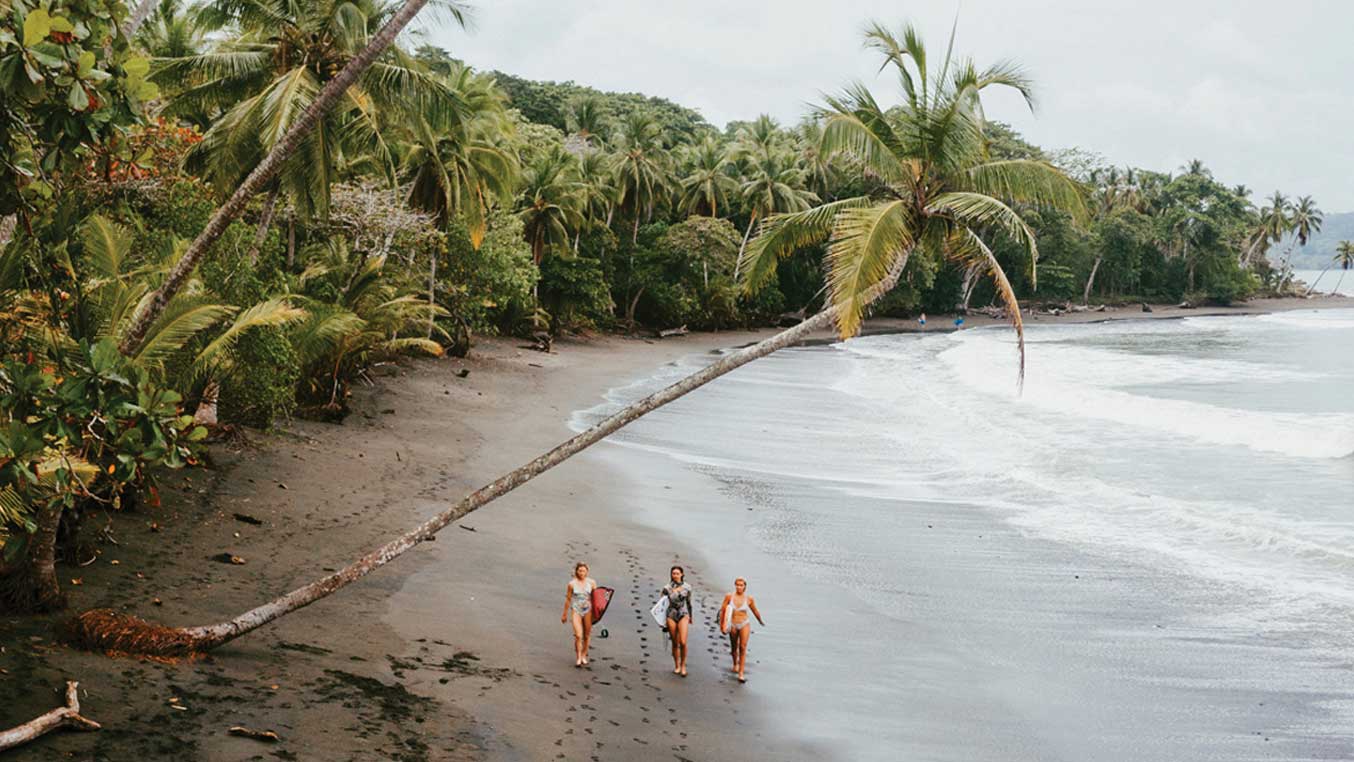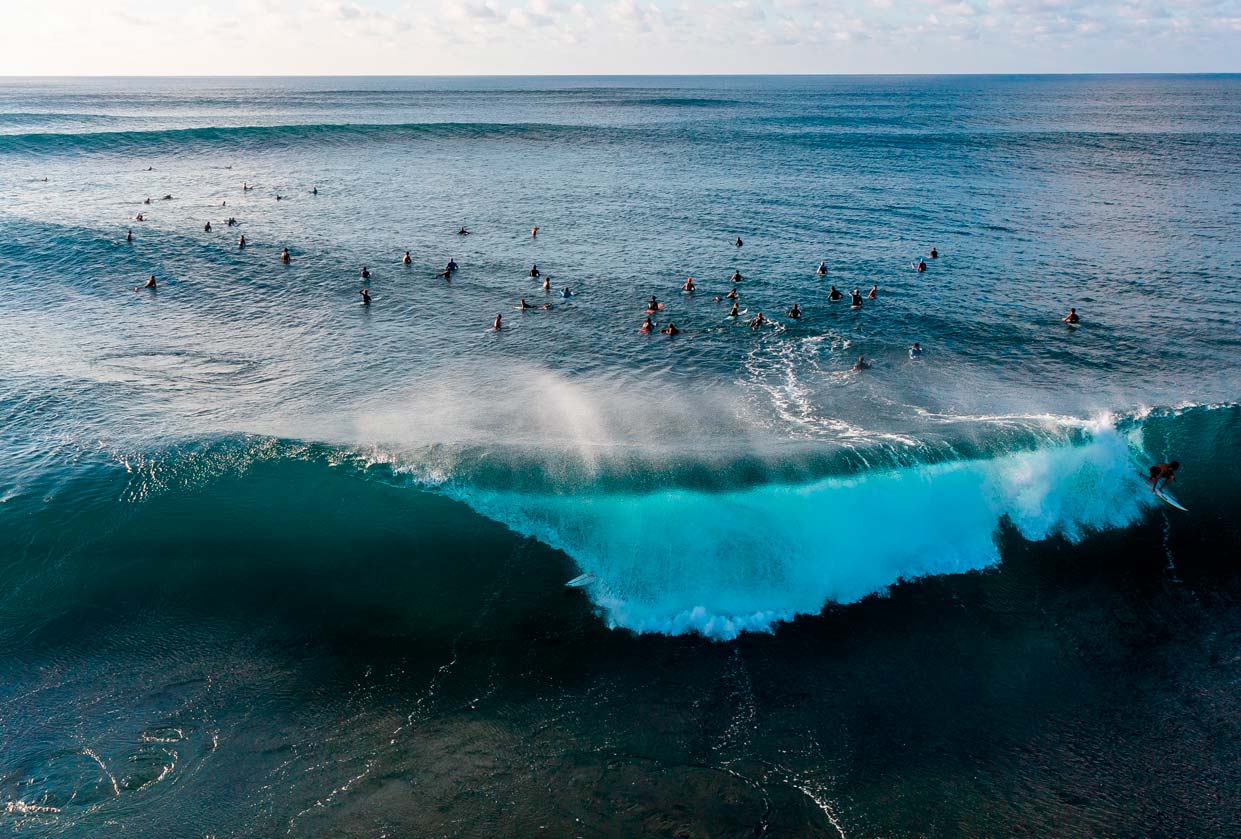 Tips for Managing a Crowded Lineup with 2x World Champion Tyler Wright
Let's be real for a moment. As much as we love riding waves, we can all admit that sometimes surfing in crowds can feel pretty frustrating. Here are some tips for Managing a Crowded Lineup with 2x World Champion Tyler Wright, Molly Picklum, and Mason Schremmer.
READ MORE
Behind The Scenes.
Here is an all-access, backstage pass to the Rip Curl brand. To the women who not only design our swimwear, but who also believe in the product enough to pull themselves out of their comfort zone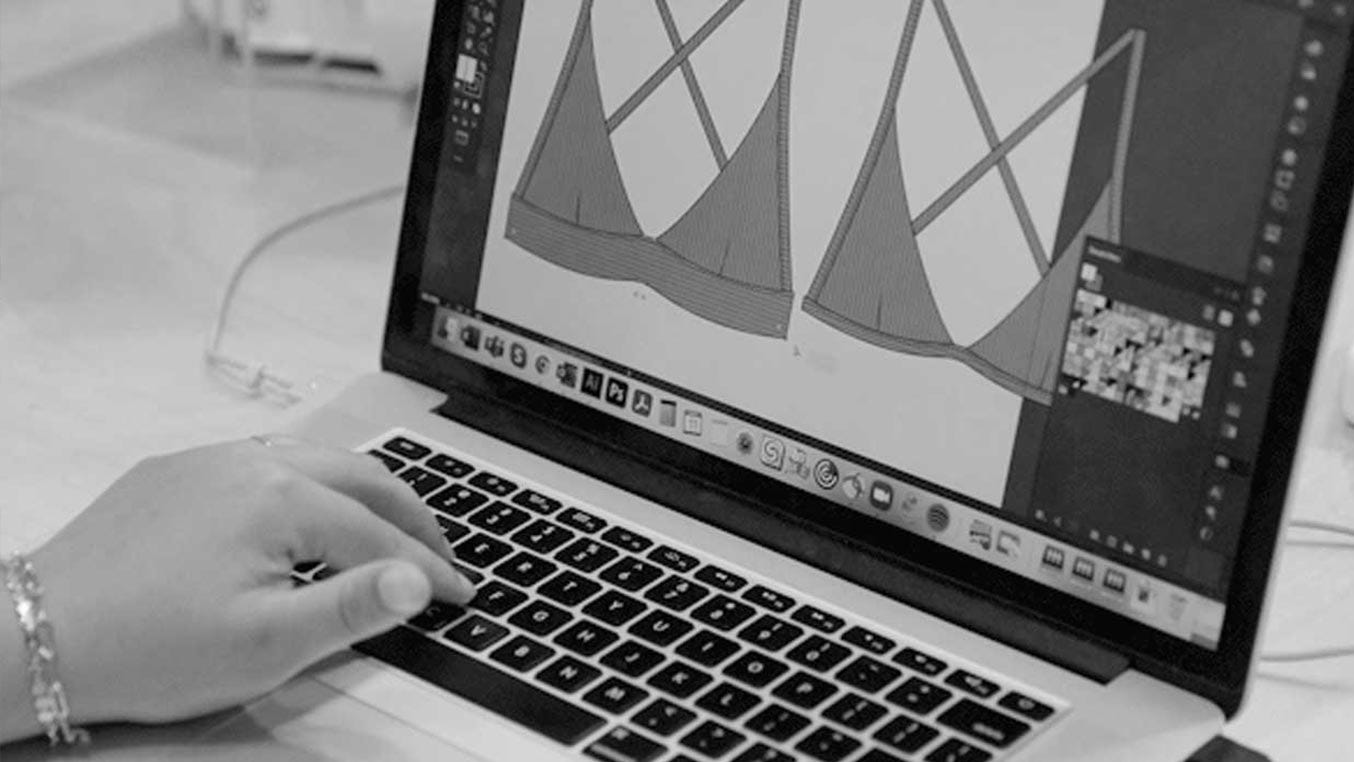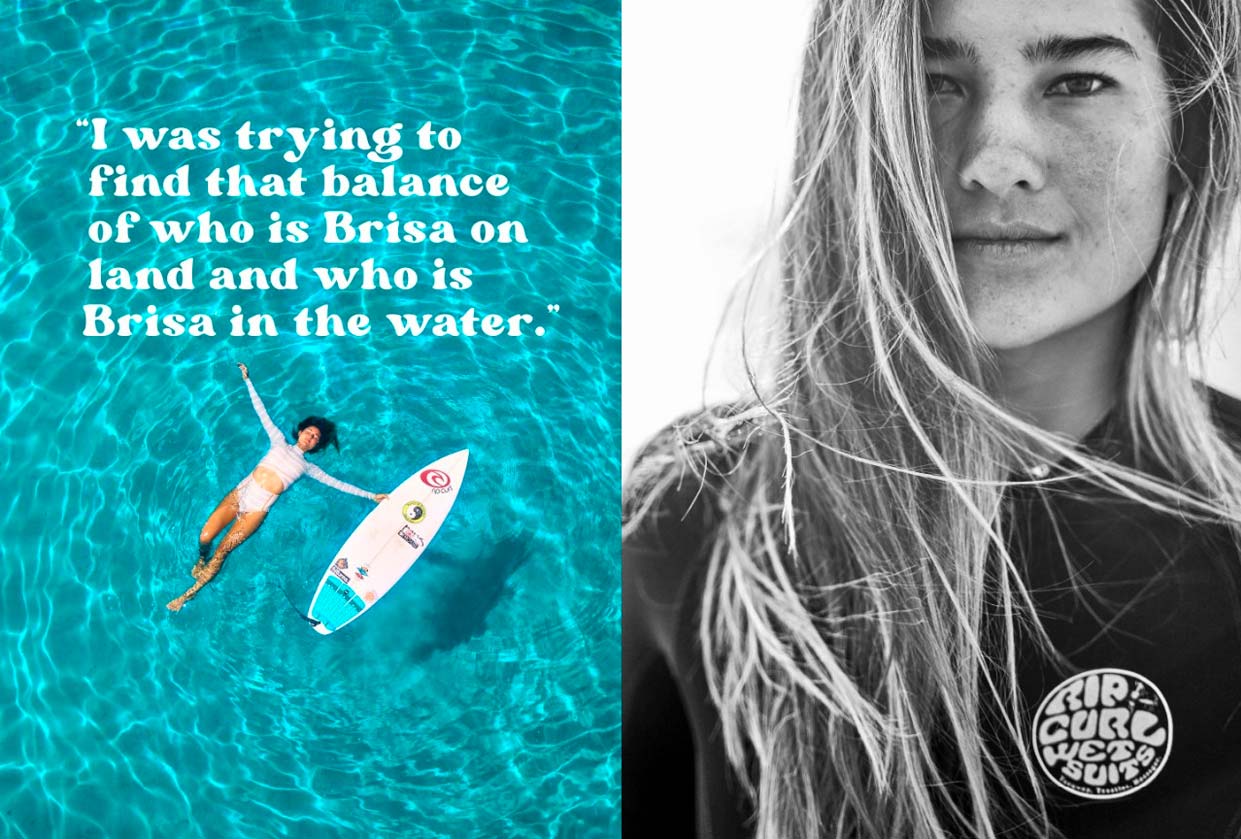 Watch Brisa's "FIJI PERSPECTIVE"
As the world went into lockdown, Brisa Hennessy found herself in one of the most isolated places in the world. Through facing her fears at huge Cloudbreak she was able to reflect on her sense of self, who she is and what her purpose is on this planet. This is a story about perspective. This is Brisa's story.
WATCH NOW