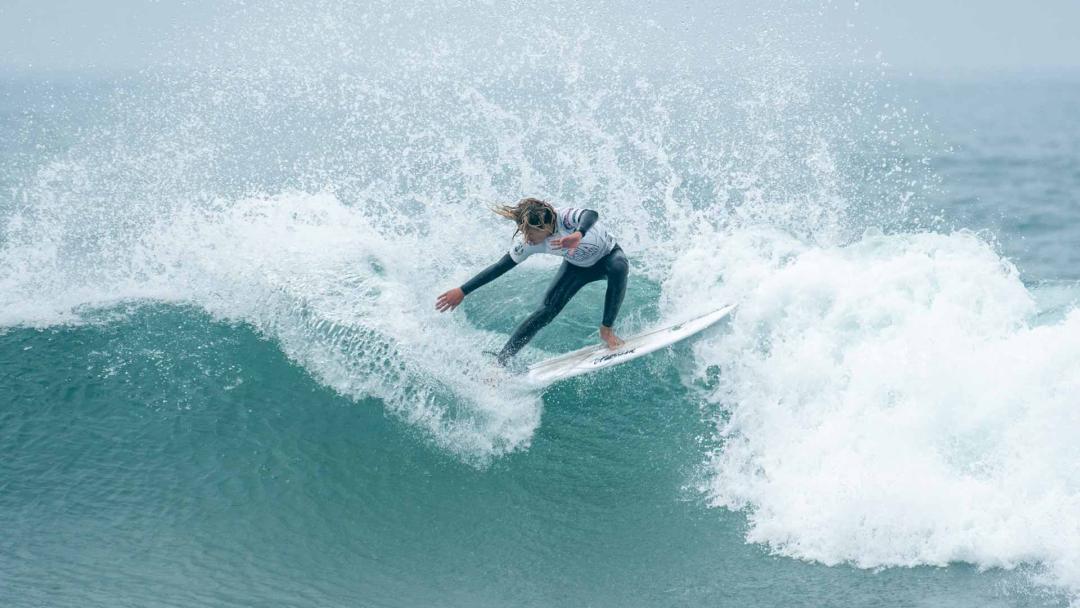 07/01/2022
Cassity Cleans Up at USA Surfing Championships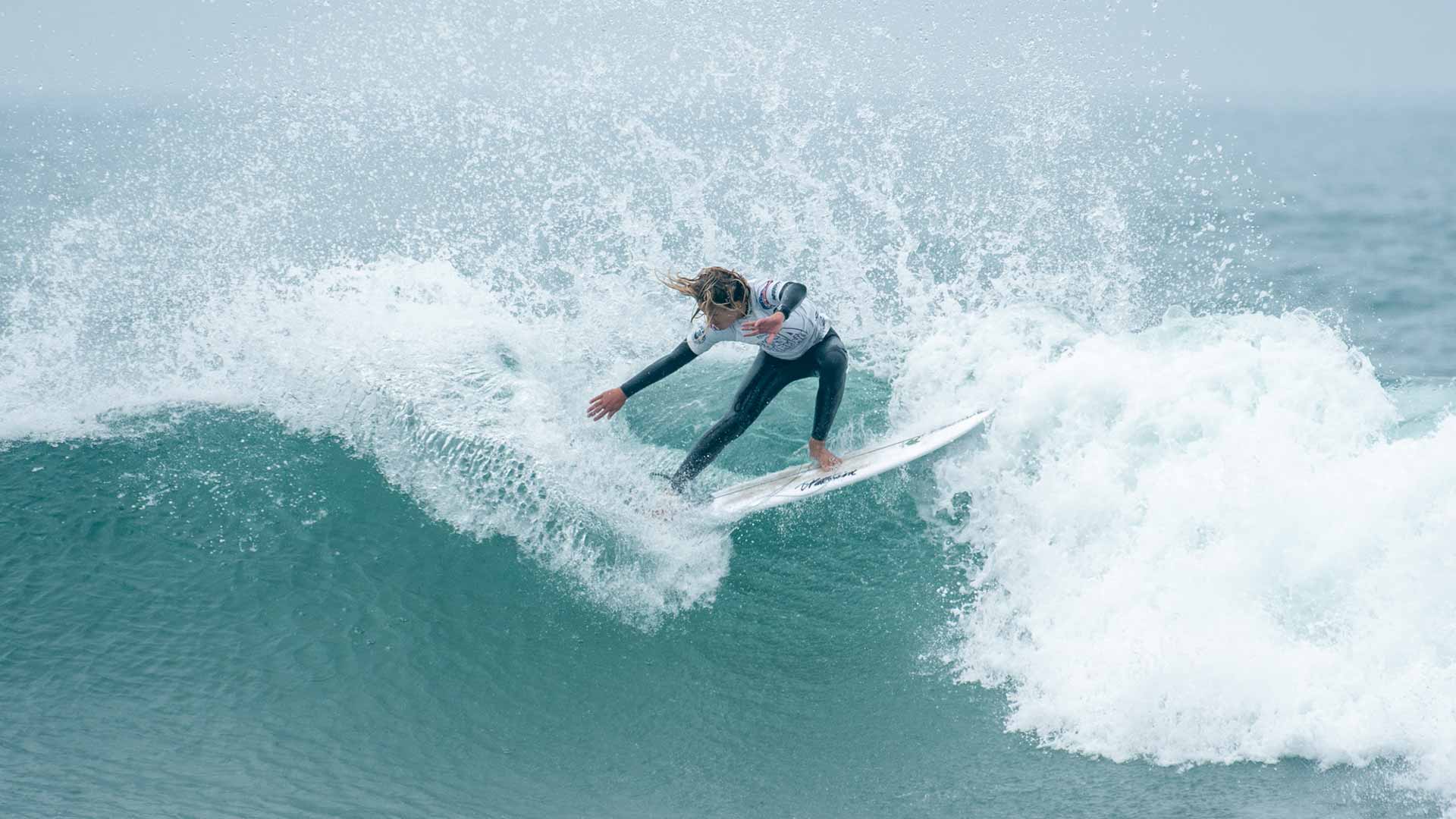 There is probably no more integral stretch of the season for an American amateur surfer than the tail end of June, and if you manage to hop on good equipment and find a firm competitive rhythm, it presents an opportunity to kickstart surf careers lay foundations for future accomplishments.
The two-week time period is bookended by the Rip Curl GromSearch and the NSSA Nationals, both in Huntington Beach, with five days at Lowers Trestles sandwiched in between for the USA Surfing Championships. The top talent from all over mainland USA and Hawaii make their way to southern California to do battle, and the collective ability in the local lineups skyrockets to astounding heights. Tow-headed teenagers leap to and fro, and it becomes a nearly impossible task for us mere mortals to find a wave of our own.
One such platinum-blonde gladiator is Lucas Cassity, a burly, broad-shouldered 13-year old, and a surfer wielding power carves and an aerial repertoire well beyond his years. Cassity entered competition as somewhat of a favorite, having won both the U14 and U16 USA Prime season standings, and with the open walls of Lowers awaiting, promised to be a very tough draw for even those in the age group above him.
Lucas wasted no time making his intentions known in the smaller conditions of the opening days, and used impeccable heat management and an equally impressive backhand attack to lock up heats early, and win in dominant fashion from start to finish. As the surf grew through the week, so too did his score lines. Heat totals north of 16 points are almost a given from Cassity when the conditions are of high quality, and he managed multiple 9-point rides with mature and polished surfing on the classic Trestles righthanders.
Rip Curl athletes Jak Ziets and Kai Kushner also brought fine form into the Lowers lineup, and both utilized incredible backhand attacks to progress through multiple rounds in both the U16 and U18 divisions. In the end, Ziets came up just short in a heated semi-final with Jackson Dorian and Cannon Carr, while Kushner battled to a 4th place finish in the U18 division.
After firmly securing the U14 division crown, Lucas set his sights on the U16 division. Event standout and local boy Cannon Carr and pint-sized Haiwaiian phenom Jackson Dorian were also in electrifying form, and on paper, the final was always going to be an exciting one, with Rylan Beavers rounding out the field.
"Going into the U16 final I just wanted to take advantage of surfing firing Lowers with three other competitors out and hoping to catch a sick right and have fun riding it." Said Cassity of his second final of the day.
The heat began with fireworks, and as a set approached, it appeared that San Clemente born and bred Carr was on the inside for the impending right-hander, but as he stroked into it, Cassity managed to maneuver behind him and find an inside track of his own. "On the first exchange, I saw that the second wave of the set was going to be amazing so I tried my hardest to catch it." Lucas proceeded to absolutely dismantle the wave to the tune of a 9.5. From then on, he sat in the driver's seat, and was able to later back up his opener with a 7.1. Dorian found a massive score of his own, netting a 9.63, but in the dying stages was unable to find a wave that offered him the necessary score, and again, it was Cassity who found himself taking the victory.

"Winning two national titles means a lot to me." Said the seemingly stoic double division champ. "It means that my hard work and dedication paid off, it also means that my contest skills and surfing level were good enough to be able to compete against the best surfers from the US and Hawaii, and I'm really stoked to take the win in both divisions."
Lucas, Jak and Kai will look to take the momentum collected on the cobblestones this week and bring it back beneath the Huntington Pier pilings, as they compete for NSSA National Titles in Surf City.
Congratulations to all the winners and finalists, and special thank you to USA Surfing and California State Parks for another amazing event at Lowers.
Results:
| | |
| --- | --- |
| Boys U12: | Girls U12: |
| 1. Zion Walla | 1. Teagan Maiza |
| 2. Merrick Mochkatel | 2. Zoey Kaina |
| 3. Luke Lopez | 3. Ruby Stringfellow |
| 4. Tanner Sandvig | 4. Peeta Kenworthy |
| | |
| Boys U14: | Girls U14: |
| 1. Lucas Cassity | 1. Mia Mcleish |
| 2. Quaid Fahrion | 2. Eden Walla |
| 3. Zolten Poulsen | 3. Chesney Guinotte |
| 4. Kahlil Pineres-Schooley | 4. Zoie Zietz |
| | |
| Boys U16: | Girls U16: |
| 1. Lucas Cassity | 1. Talia Swindal |
| 2. Jackson Dorian | 2. Bella Kenworthy |
| 3. Rylan Beavers | 3. Vaihitimahana Inso |
| 4. Cannon Carr | 4. Avery Mcdonald |
| | |
| Boys U18: | Girls U18: |
| 1. Kai Martin | 1. Sawyer Lindblad |
| 2. Lucas Owston | 2. Talia Swindal |
| 3. Oliver Zietz | 3. Zoe Benedetto |
| 4. Kai Kushner | 4. Vaihitimahana Inso |