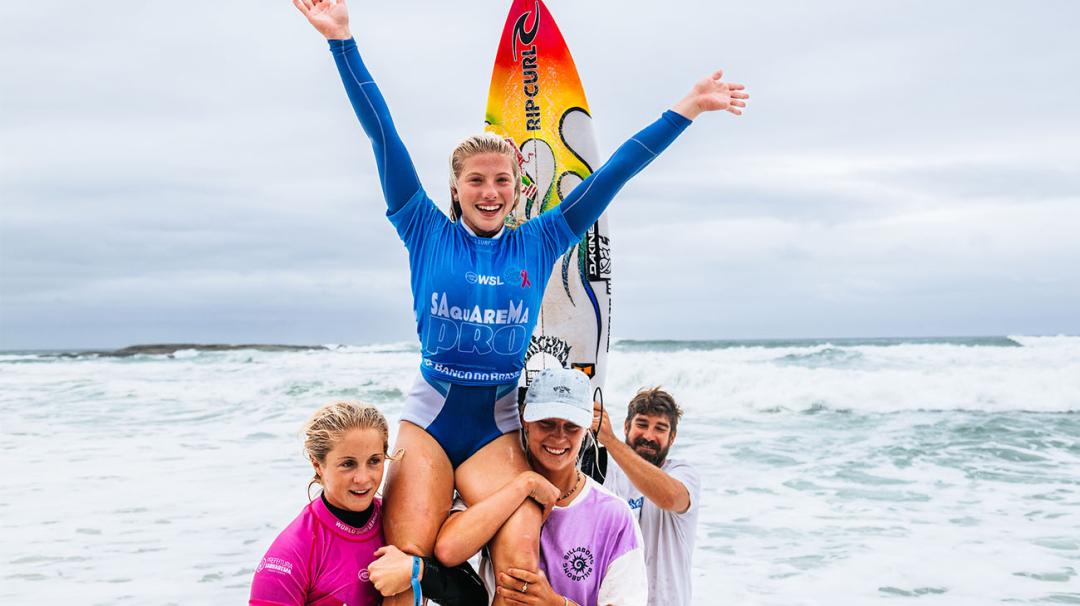 11/01/2023
Challenger Series Squad Shines at Saquarema
Congratulations to Erin Brooks and Samuel Pupo for winning the 2023 Saquarema Pro, as well as Alyssa Spencer and Crosby Colapinto qualifying for the WSL Championship Tour.
As the roller coaster of highs and lows that is WSL's Challenger Series wrapped up its season at Saquarema this weekend, there were many bright spots and standout performances put forth by Rip Curl's group of international team riders.
Whether it was Alyssa Spencer realizing her dream of CT qualification after three agonizingly close attempts, young prodigy Erin Brooks winning her first ever CS event in stunning fashion, or clutch performances like Samuel Pupo taking the event win, and Crosby Colapinto locking in his Championship Tour qualification, Brazil certainly didn't disappoint!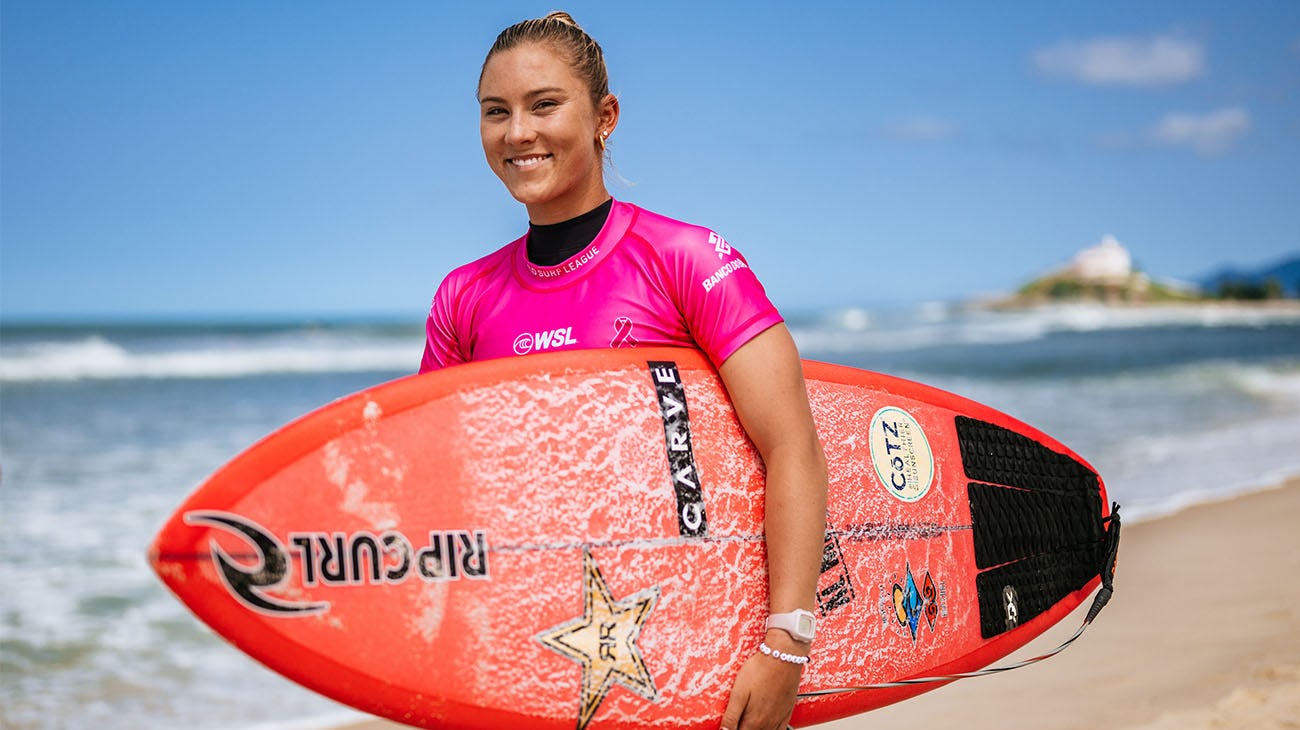 For Spencer, who started the season sitting outside of the top five, and remained there through the first three events, it had the makings of yet another "oh-so-close" type of finish, until she broke through in Portugal, earning a massive victory at Ribeira D'Ilhas and skyrocketing into a commanding qualification position. The determined Alyssa did not stop there, and kept her foot on the gas into the quarters in Brazil, locking in a crucial 5th place finish, much to the delight of supporters and peers. With an incredibly powerful backhand, heaps of CS heat experience in pressure-filled situations, and a familiarity with plenty of the CT venues, Spencer bodes to be a force on the World Championship Tour.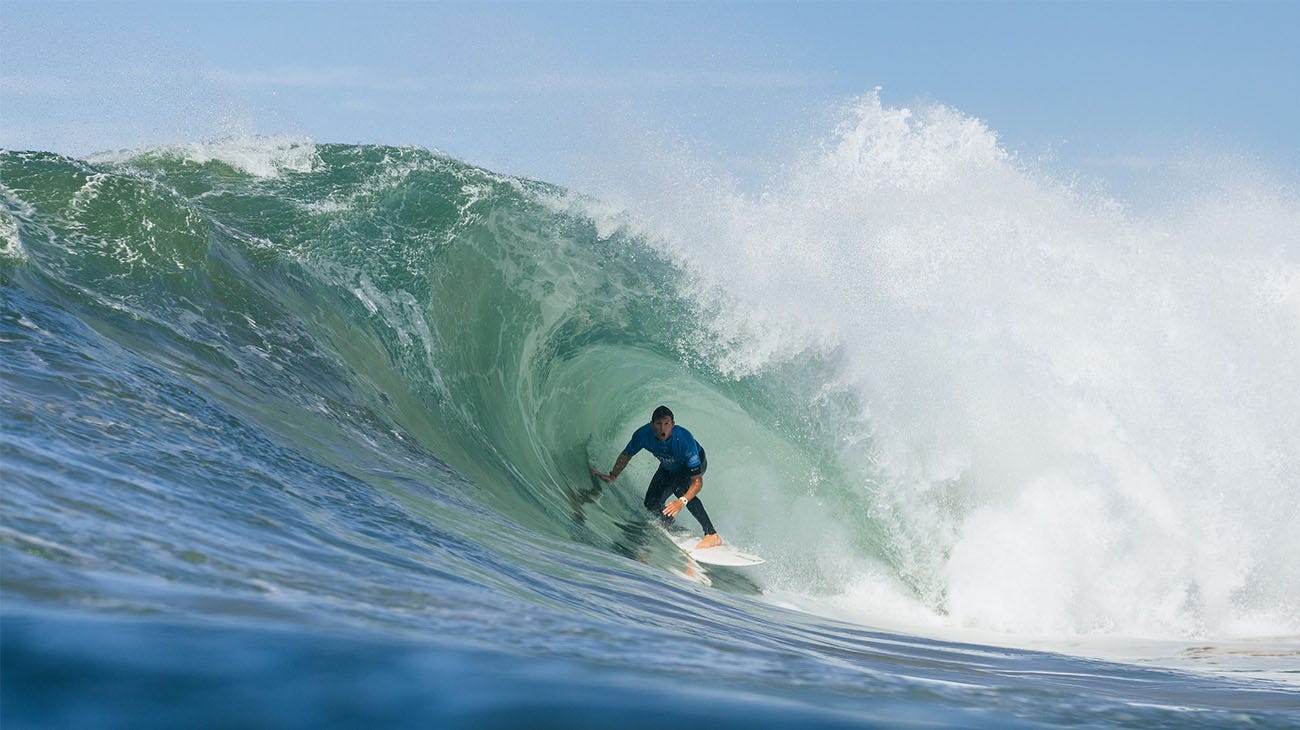 Akin to that of Alyssa's story, Crosby Colapinto has long been a highly touted competitor, forecasted to join his elder brother in the pointy end of the Championship Tour ranks (Griffin finished 3rd overall in 2023). And though he didn't find immediate QS success, that was no deterrent for the younger of the Colapinto clan, and Crosby's mindset, with the help of newly partnered mmental coach Troy Eckert was one of a gifted veteran, loaded with self-belief.
"I made it a goal of mine to make this the year of the hardest work I've ever had" stated Crosby. "I've been alongside Troy for almost a year now, he gives me advice and shows me that contests aren't everything. I've started to figure out what works for me, and what type of person I want to become along the way."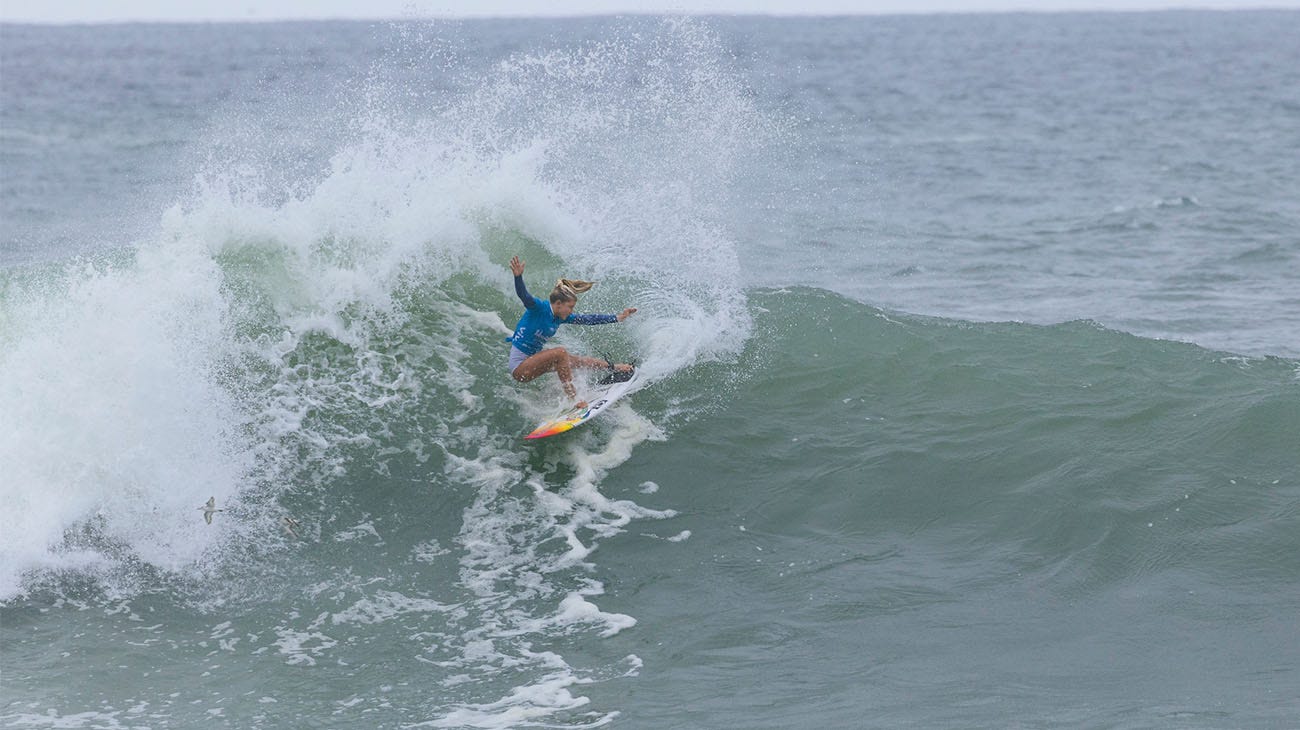 For Erin Brooks, the sixteen-year-old phenom who splits her time between Oceanside, CA and North Shore, HI, this event was somewhat of a competitive coming out party. She recently tasted victory at the ISA World Junior level in 2022, and followed that with a silver medal at the ISA World Surfing Games in El Salvador 2023, amongst a star-studded cast of some of the world's best, but had yet to see herself beyond a quarter-final finish in her rookie Challenger Series campaign.
That changed in a hurry on the shores of Saquarema, and on the final day, Brooks calmly dispatched Sawyer Lindblad in the quarters, Nadia Erostarbe in the semis, before besting Australian ex-CT competitor Sophie McCulloch in solid conditions to close the day out. Though the Australian contingent may have been sad to see Sophie take second, they were still happy with Erin after she did them a favour in the semi-finals: Erin defeated Erostarbe enabling Isabella Nichols to take the fifth and final qualifying spot for the 2024 World Championship Tour. "Isabella has been an incredible friend to me this year" said Erin, "she always checks in on me before and after heats, and goes out of her way to help me out however she can, so to be able to help her re-qualify for the WCT by beating Nadia in that heat was super special." The cherry on top of the big win for Brooks was that she now finds herself at 9th place overall, earning automatic qualification to next year's Challenger Series, and the added bonus of not having to duke it out on the regional qualifying circuit.
Another incredible story from this season was that of Brazil's Samuel Pupo. After falling victim to the mid-year CS relegation, Sammy promptly went to the Gold Coast and earned victory at the first stop, a feat that most everyone assumed would seal his fate for the 2024 tour. But Sammy sputtered after that, losing a few heart-breaking affairs and suddenly entering the final event needing a big result to leap-frog his way into a CT slot. Pupo fed from the energy his home nation's passionate fans put forth, and bookended the season with CS wins, authoritatively stamping his requalification, much to their roaring delight.
When all the dust has settled and the 2024 season kicks off, Rip Curl will see 8 of its global athletes compete upon the sport's highest stage of the Championship Tour (four men, and four women), which is a massive testament to the brand's unwavering dedication to team support, and the continued collective goal of being regarded as the world's ultimate surfing company.