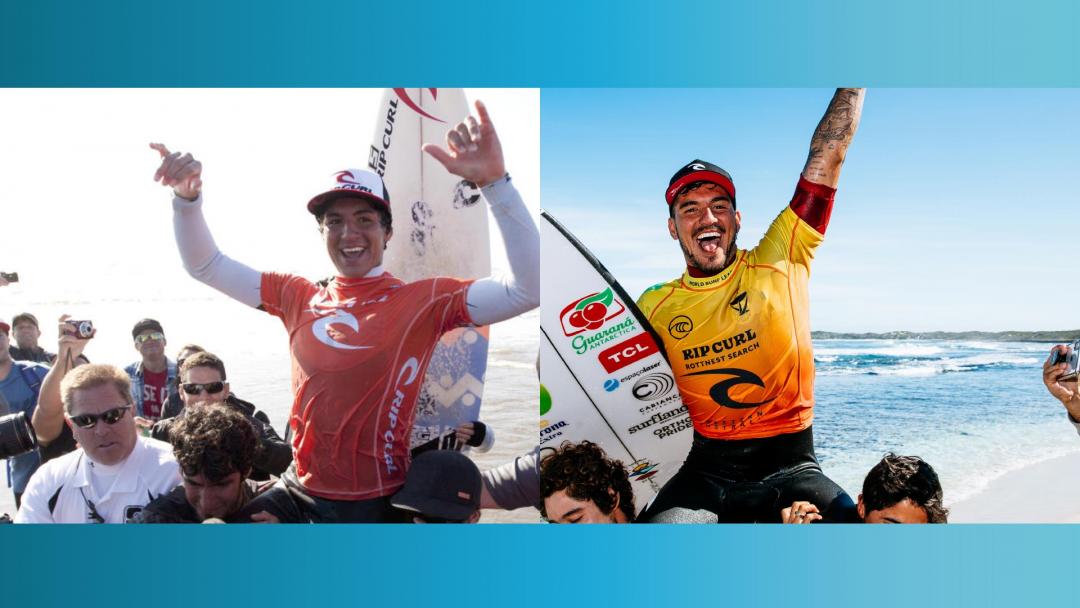 05/26/2021
Gabriel Medina - Back to Back Rip Curl Search Wins in 2011 and 2021
Gabriel Medina has done it again.
Prior to this year's Rottnest Rip Curl Search, the last Search event to run was back in 2011 held in San Francisco where - as a fresh-faced 17-year-old - Gabriel Medina conquered Joel Parkinson in stunning fashion at the infamous Ocean Beach.
"I don't even know what I did," stammered 17-year-old Medina at the time of his first Search victory, adding "I hope someday soon somebody from Brazil can win a World Title."
The Rip Curl Rottnest Search signaled a return of the wandering CT format that was a massive part of the tour for a decade from 2005. Each year, a new location was added to the CT roster. It added spark, freshness, and X-factor.
Over the past 10 years, the 2x World Champion has gone from strength to strength, winning World Titles in both 2014 and 2018, and now back to back Rip Curl Search trophies.
This time the Rip Curl Search was held at Rottnest Island in beautiful Western Australia, where surfing against fellow Rip Curl teammate and Tour rookie, Morgan Cibilic, Medina secured his place as the World Number 1 surfer as well as set in stone his place in the top 5 on the road to the Rip Curl WSL Finals.
"That was amazing, I had so much fun at this event. It has been my best year so far," he said. "I mean I had some hard heats, Connor and Italo, all these guys, it feels good to be surfing the way I like."