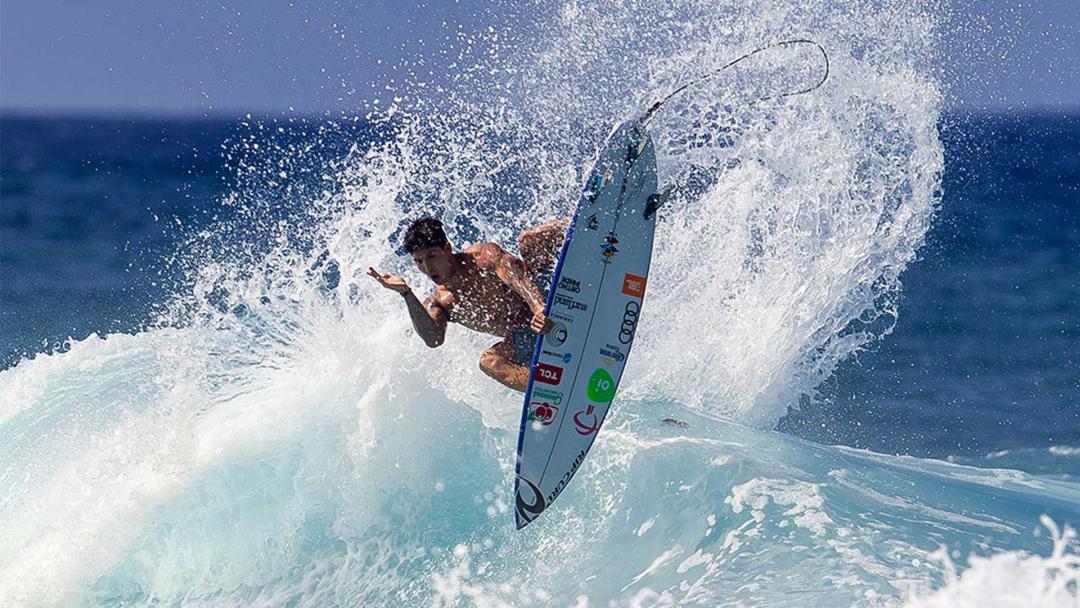 07/15/2021
Gabriel Medina's Trophy Cabinet Just Got Bigger
Gabriel Medina wins 2021 ESPY for best Men's Action Sports Athlete
Already enjoying what may be the best season of his stellar career, Gabriel Medina has won the 2021 ESPY Award for Best Men's Action Sports Athlete.
Taking place in New York City on July 10, the 29th annual ESPN Sports Awards Show celebrates the year's best "players, moments, coaches and games."
Medina edged out supercross rider Cooper Webb and snowboarders Yuto Totsuka and Marcus Kleveland to earn his first ESPY. He was also nominated for an ESPY in 2019, but ultimately lost out to skateboard Nyjah Huston.
Medina currently sits number one one the WSL Leaderboard. Most recently, he was the first surfer to clinch a spot in the WSL Final Five and will now be competing for a World Title at the Rip Curl WSL Finals at Lower Trestles this September.
"The ESPYs are the academy awards for sports -- it's a huge honor," explained seven-time World Champion Stephanie Gilmore when she was nominated for an ESPY in 2018. Gilmore has won two ESPYs, the most of any surfer.
Vai Medina!