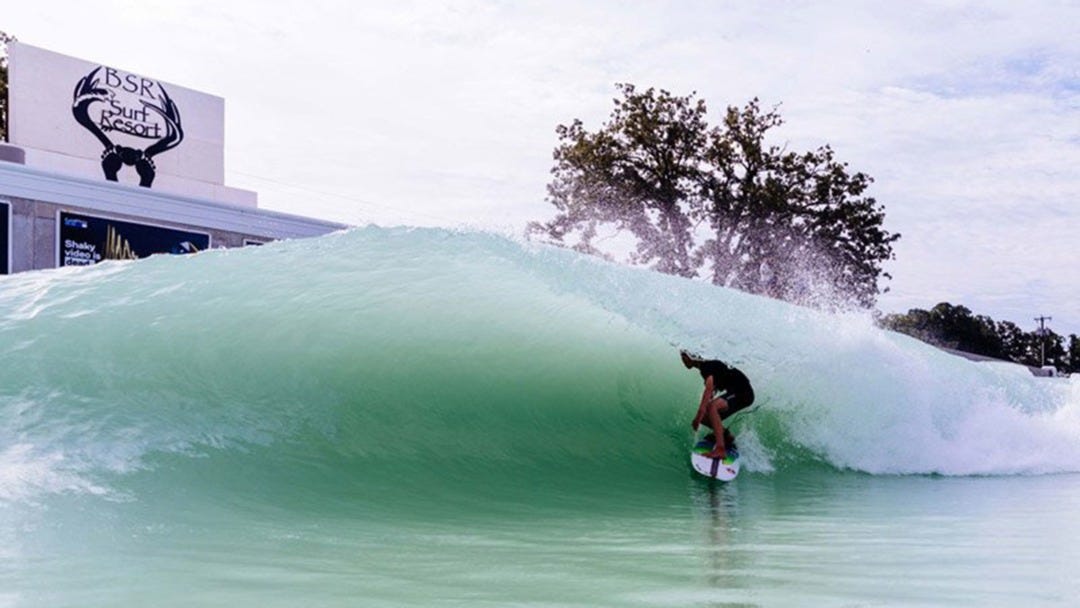 06/13/2019
Gromsearch is Back for a Historic Season - We're Heading to Waco!
Gromsearch is Returning for Its 20th Consecutive Trip Around the World!
In our search for top junior talent, we'll get to watch over 2,000+ competitors battle it out across seven international territories. Former competitors include current WSL Championship Tour stars; Gabriel Medina, Kolohe Andino, Filipe Toledo, Owen Wright, Jordy Smith, Tyler Wright, Steph Gilmore, Brisa Hennessy, and Caroline Marks.
The North America Rip Curl GromSearch series, presented by Banzai Bowls starts in Surf City with Stop #1 at Huntington Beach Pier, June 15th and 16th. A packed beach of 160+ contestants from all over California, Hawaii, and the East Coast, guarantees an excellent level of surfing will be showcased. Not only will the Groms be competing for cash prizes, trophies, and bragging rights, but the top four finishers in each division will earn a coveted invitation to compete in the RCGS National Final, set to make history this season as the first ever formatted surf contest at the BSR Surf Resort in Waco, TX. Top contenders featured this weekend will include past international champs Kade Matson and Caity Simmers, as well as perennial contenders Levi Slawson, Alyssa Spencer, Luana Silva, Luke Swanson, Kai Martin and Cannon Carr.
GromSearch official forecasting partner Surfline.com predicts a run of S swell mixing with a minor NW creating playful, consistent 2-3ft surf all weekend long. We'll see still winds in the morning to mid-morning before the usual onshore breeze picks up into the afternoon.
Follow along for live updates all event long on @ripcurl_usa Instagram. Also, stay tuned to Surfline.com for post-event coverage; highlight videos, photos and more.
Follow @ripcurl_usa to follow along with all the action leading up to the season!
GromSearch could not be possible without the tremendous support of its sponsors; Banzai Bowls, BSR Surf Resort, Perfect Swell, Flexfit, Sector 9, Lost Surfboards, Oakley, Surface, FCS, Surfline, and Wahoo's Fish Tacos.
For event schedule and more info on next events, check out ripcurl.com/gromsearch
RIP CURL X SURFRIDER ISD BEACH CLEAN UP:
During the event, the Rip Curl GromSearch will be teaming up with Surfrider Foundation on Saturday, June 15th for an International Surf Day beach clean-up around the HB Pier. Help clean the beach and receive a free Rip Curl hat when you show your bag of trash! Stop by the Rip Curl tent from 8:00am - 3:30pm to claim.
3:20pm Awards Presentation @ Rip Curl Huntington Beach Store Rip Curl Surf Center – 155 5th St. #101 Huntington Beach, CA 92648