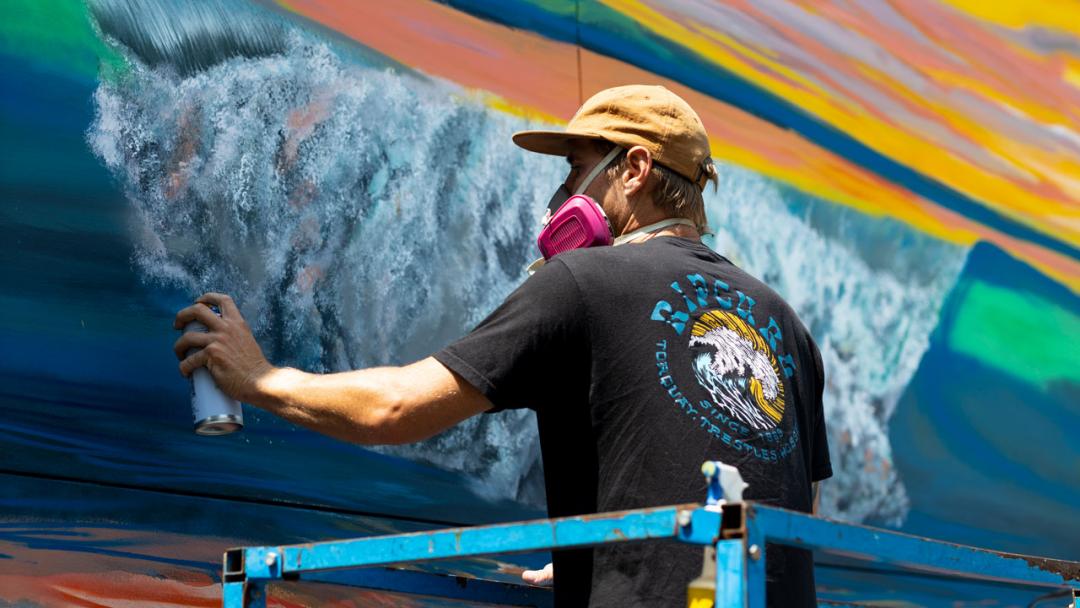 08/26/2021
Meet the Artist | Rip Curl WSL Finals

From the signature Rip Curl WSL Finals event artwork to multiple murals all around San Clemente and the world, meet local artist, Jeff Lukasik.


Jeff Lukasik is a self-taught artist and surfer born and raised in San Clemente, California. His diverse portfolio consists of oil paintings, vibrant murals, painted installations, and surfboard art.
Much of his work is largely inspired by years of traveling as a professional surfer, his hometown, local community, and continual exploration and love of the ocean, wildlife, and the natural world.
Growing up, Jeff has always had a passion and curiosity for not only art, but also for surfing. He attended San Clemente High School, where he began surfing professionally at a young age. While traveling internationally, he found himself painting his own surfboards and eventually began to paint surfboards for many of the best surfers in the world.
Jeff's work and murals are currently exhibited locally throughout San Clemente. He previously had a studio in town but in the recent years, he converted a 27-foot school bus into a tiny home and studio-on-wheels.

Jeff now travels and creates on the road with his S.O. and their pup, documenting their journey on @studioroam.
Want to see some of Jeff's work… LIVE? Head to our San Clemente Retail Store now to watch Jeff paint a large-format, Trestles inspired mural on our building!

Explore more of Jeff's work, showcased on his website, here.
Follow Jeff: @lukasik_art & @jefflukasik