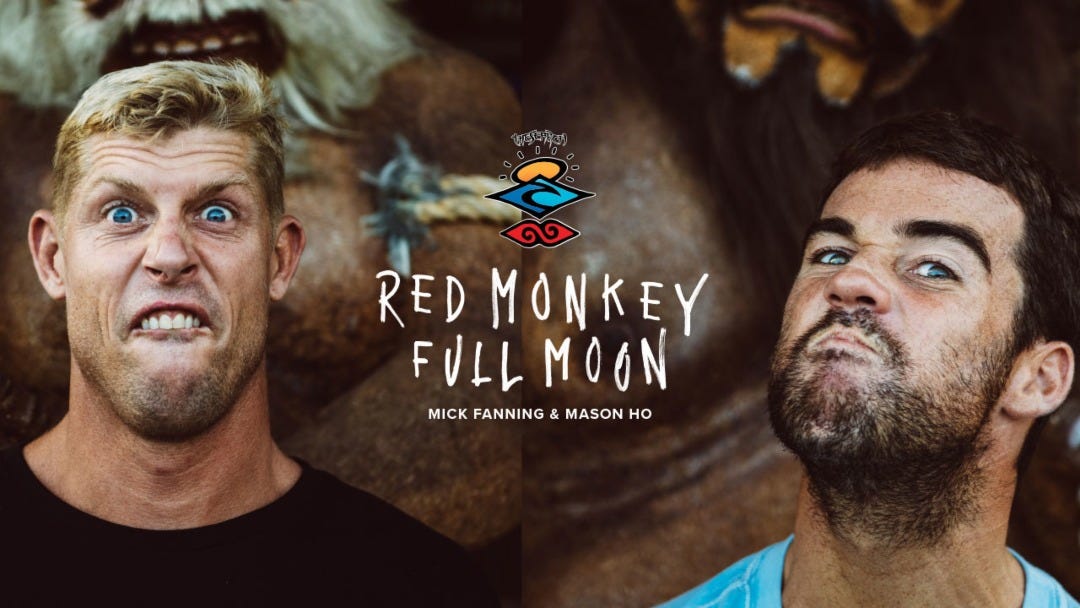 10/15/2019
The Search, Red Monkey, Full Moon is Back!
Surfing's Favorite Duo is back! Welcome to Red Monkey, Full Moon.
The Search goes way out there. We take it as far as the Earth will let us go. In every ocean and in every sea, we seek the far reaches for waves mysterious and unknown. And we've found them and we've surfed them. Swells that break off glaciers, others that surge up rivers, and then, roping sand bottom rights that hiss like rattlesnakes as they grind and spit for over a mile long.
These are the life changing sessions that will stay with you forever and inspire your next exploration and they are what the Search is all about. However… sometimes The Search is also something else entirely. Sometimes it can be less like exploration and more like stepping back in time.
"Indonesia first came onto my radar via the Jack McCoy surf flick Sons of Fun, and it wasn't the pristine reeling green reefs of the Bukit that captured my attention either, it was the brown water peaks of Balian that had me losing my grommie mind.
At that stage I'd never been overseas, and Bali in that film looked completely alien to me, but because those guys were having so much fun goofing off and ripping the bag out of the joint I knew it was a place I had to go. A year or two later I got my chance." – Mick Fanning on The Search.
Read the full story HERE
---