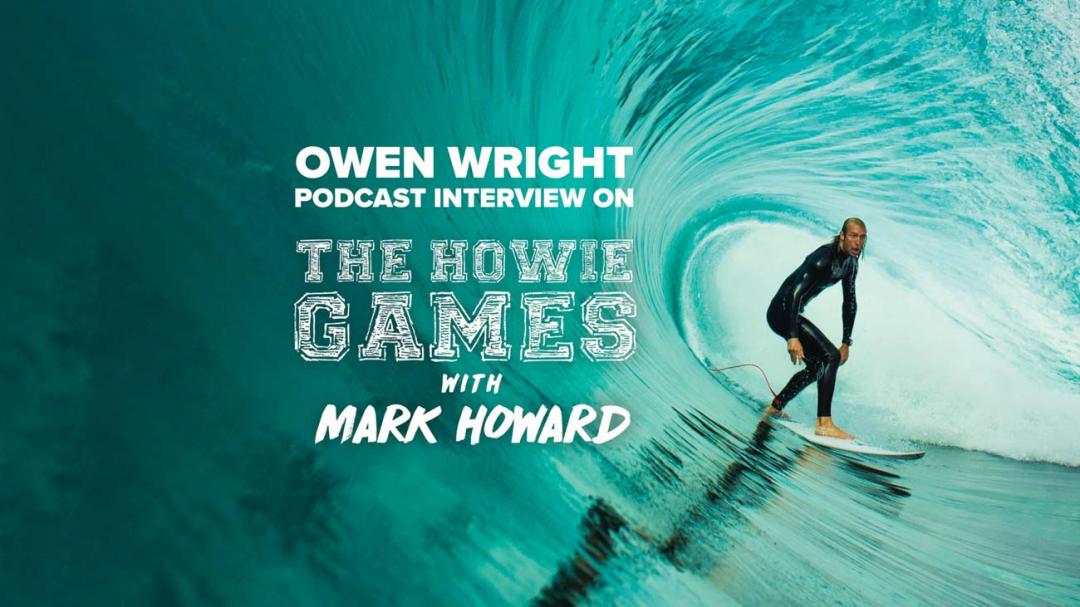 08/17/2023
Owen Wright Joins Mark Howard On The Howie Games Podcast
Owen Wright shares his incredible story on the latest episode of The Howie Games podcast.
In what is undoubtedly one of the podcast's most captivating episodes, Owen Wright and esteemed Australian sports journalist, Mark Howard (fondly known as Howie) dive deep into the depths of Owen's life. Unpacking his competitive surfing drive, the soaring highs, the challenging lows, and an inspiring peek into what's next - all framed against the backdrop of Australia's premier sports podcast, The Howie Games.
189: Owen Wright (Part A):
189: Owen Wright (Part B):
Anchored by his freshly released autobiography 'Against The Water', this episode showcases Owen's evolution from a junior surfing prodigy, to competing for a World Title. The pair cover a range of topics throughout Owen's life, including his first Championship Tour event win in New York, the challenges he faced whilst overcoming his traumatic brain injury sustained at Pipeline in 2015, his first surf back after injury, winning an Olympic Bronze medal in Japan and much more.
"My dad came to get me, he said it's time to face a big fear, it's time to get back in the water. It scared the shit out of me. I had to face it. I knew I did. It was the only way I was going to get my life back." - Owen Wright on returning to surfing for the first time since his traumatic brain injury.
Don't miss out on this inspiring episode. Tune into the 'Howie Games Podcast with Owen Wright, right here.
Stay tuned as more Rip Curl athletes join the Howie Games Podcast, coming soon.