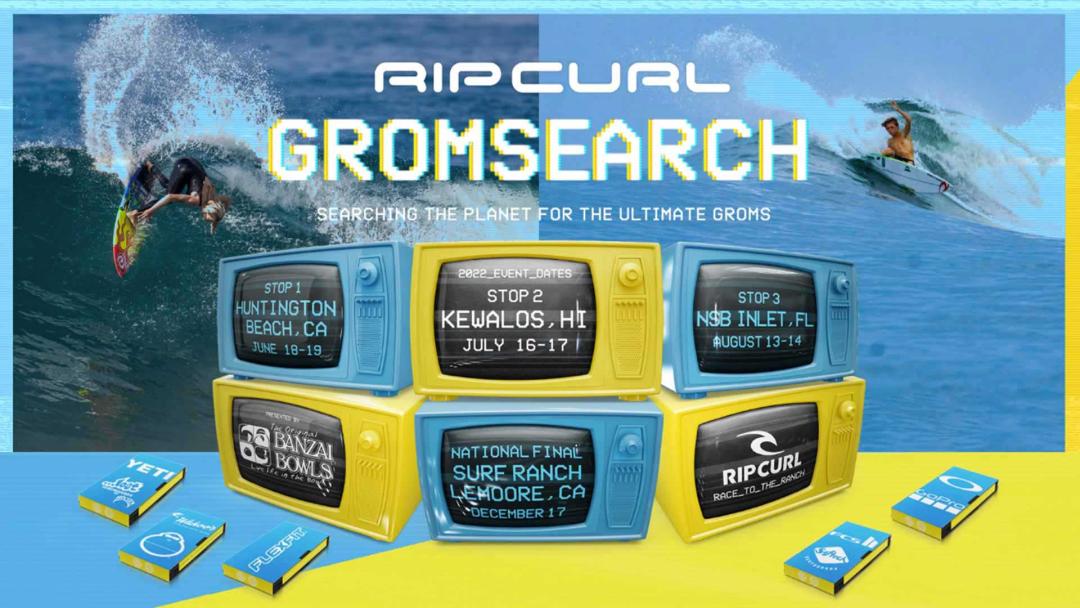 08/12/2022
GromSearch Stop #3 Lands In Florida This Weekend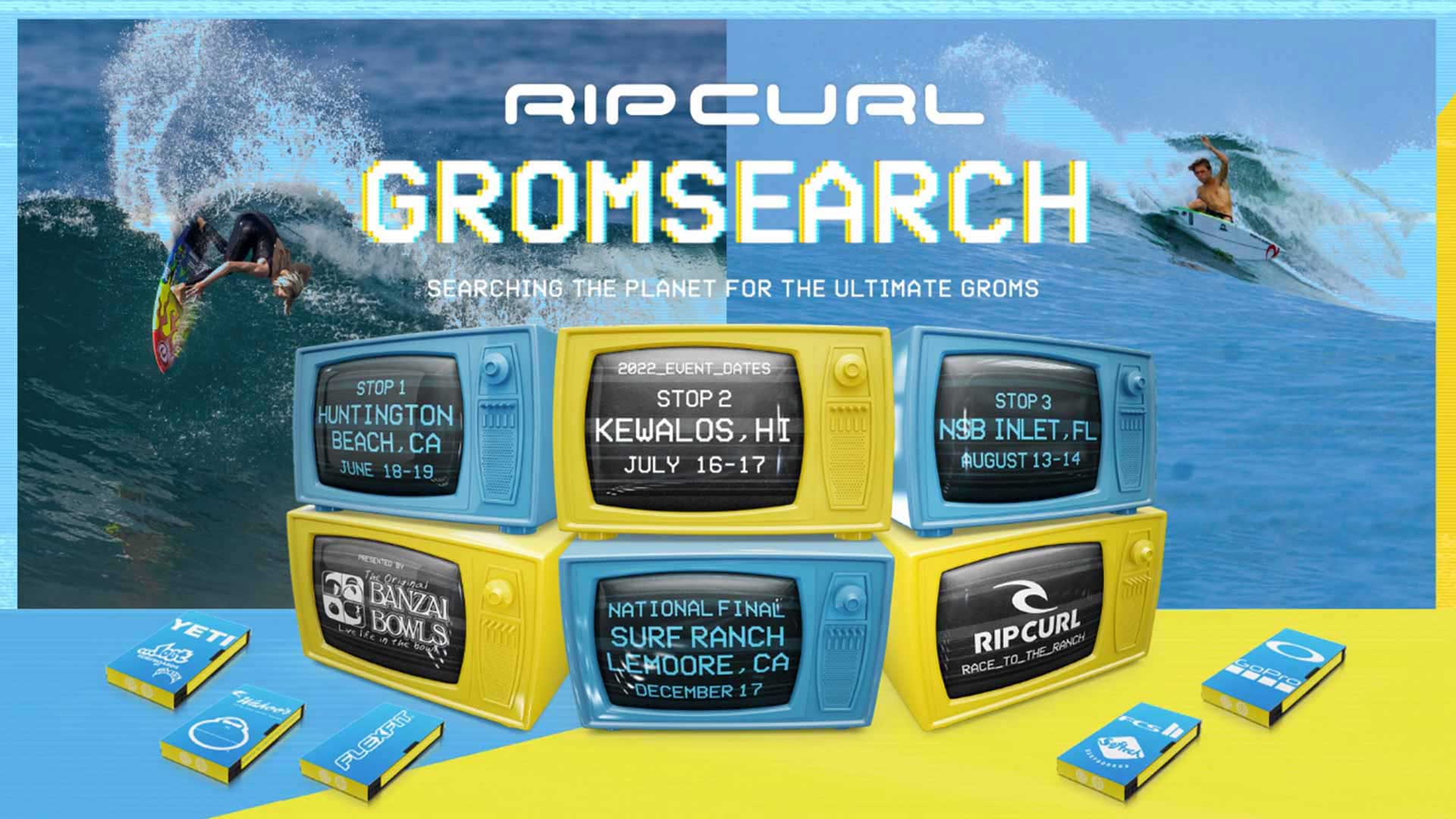 The closing leg of the 2022 Rip Curl GromSearch season heads to New Smyrna Beach, Florida, this weekend and provides the final opportunity for young talents to secure a slot in the Rip Curl GromSearch National Final at the Surf Ranch on December 17. Here are the grom to watch and what you need to know about all the good times coming up:

12 & Under: Luke Lopez
When your surname reads with right-coast royalty to the likes of the Lopez brothers, it is no surprise that the apple doesn't fall far from the tree. Luke has picked up where father Cory left off, and has his sights set on securing a spot in the 12 & Under division in the National Final.

14 & Under: Petey Romaniuk
Last year's winner of this division is back for more, and Petey has one extra year of competitive prowess to aid him in his quest for National Final qualification. He houses a lighting fast and light-footed approach that is always well-suited to softer beach breaks, and proves to be a daunting draw for the other 14 & under boys.

16 & Under Girls: Kylie Pulcini
Always a force in the Floridian arena, local Kylie Pulcini finished 3rd last year behind powerhouses Nora Liotta and Zoe Benedetto. Look for her to go two better this time around.

16 & Under Boys: Braeden Kopec
Another defending champion, Kopec took out the event last year at the Inlet and hopes to do so yet again, but with a National Final slot in the 16 & Under division at Surf Ranch up for grabs this time around!
Forecast
Saturday sees small scale windswell with light winds in the morning before shifting to more of a ENE beeze in the afternoon.
Conditions are expected to improve on Sunday with a rise in ENE windswell energy bringing fun, peaky waist- to chest-high surf. Finals day sees light onshore winds in the morning picking up later in the afternoon.
"Although the event will likely kick off in smaller conditions on Saturday, we look to finish strong in improved 3-4 foot conditions for the final heats on Sunday!" says Noah Cohen, Rip Curl Team & Events Manager.
Beach Cleanup
To kick off all the good times, join us on Saturday, August 13, for an epic day! We're partnering with the amazing folks at the Surfrider Foundation's Volusia Chapter to help clean up the local beaches.
Check in kicks off at the Rip Curl shop located on Flagler Ave at 9am (address: Rip Curl New Smyrna Beach 510 Flagler Ave, New Smyrna Beach, FL 32169).
The beach cleanup is set to kick off at 10am and run through 12pm.
Once we're done come and join us for free tacos and tunes at the shop from 12-2pm.