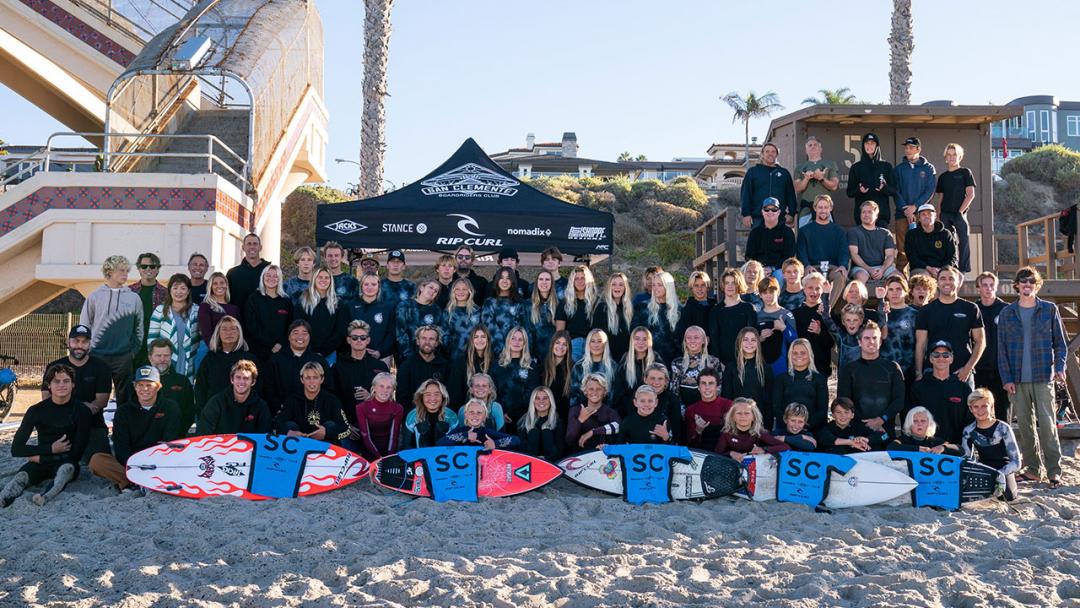 11/05/2021
Rip Curl Signs as Presenting Sponsor of the San Clemente Boardriders Club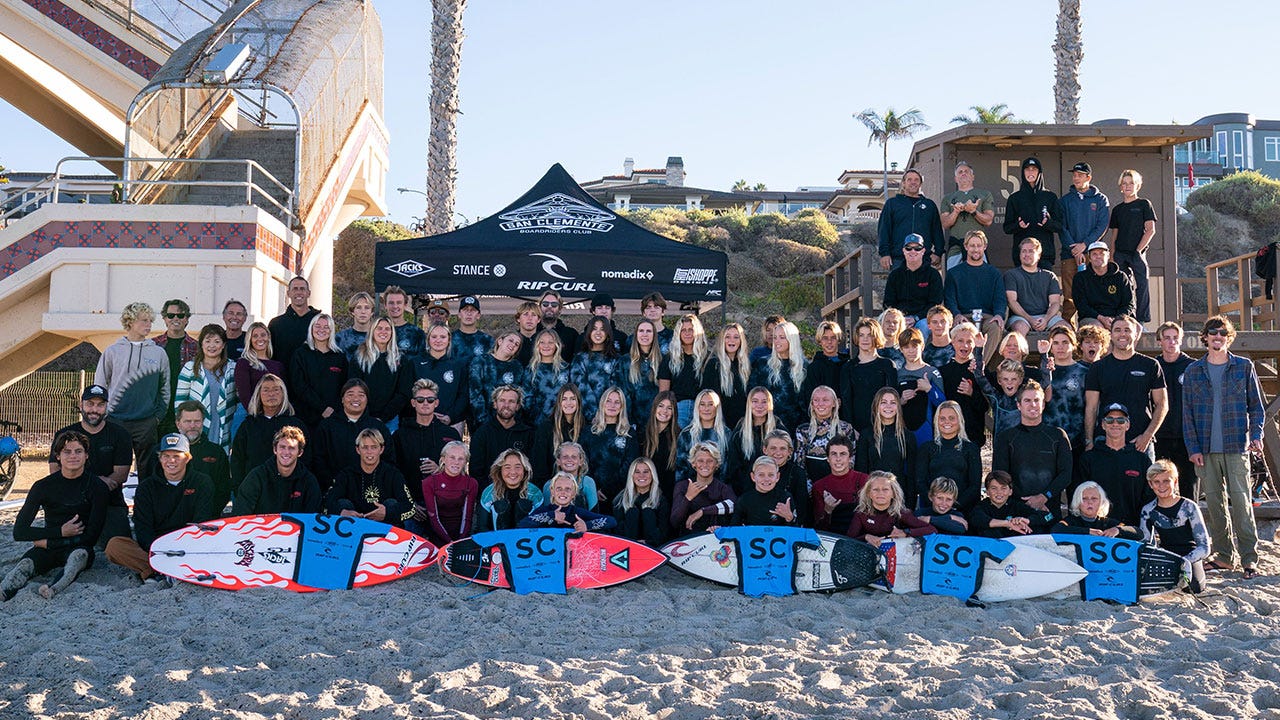 Rip Curl Is Proud to Support the Current and Future Generations of San Clemente Surfing.
With Rip Curl North America settled back into its original home in San Clemente, CA, the brand is proud to become the presenting sponsor of the San Clemente Board Riders Club. Rip Curl is committed to supporting the local surf community and the key organizations within it. , "The club's mission is to provide a pathway for competitive careers and the benefits of support and mentorship within the club environment," says organization's Vice President, Frankie D'Andrea - a natural reflection of Rip Curl's own brand principles and values.
"We're fired up to be the presenting sponsor of the local San Clemente Board Riders club. Aside from the financial support we provide for all their growth endeavors, we are also psyched to provide our Headquarters as a place for the team to activate fundraisers events, supply product from our local retail flagships and aide in the production of the technical equipment the club needs to perform at the competitive level." says Rip Curl North America's Director of Marketing, PJ Connell.
The sponsorship is effective immediately and the support comes at the perfect time as the club prepares for event #1 of the West Coast Board Riders Club season. "Rip Curl @ The Church" goes down this Sunday, November 6th @ Church Beach in San Clemente, CA. The San Clemente Board Riders squad will face off against Southern California rivals - Dana Point, Laguna & Newport.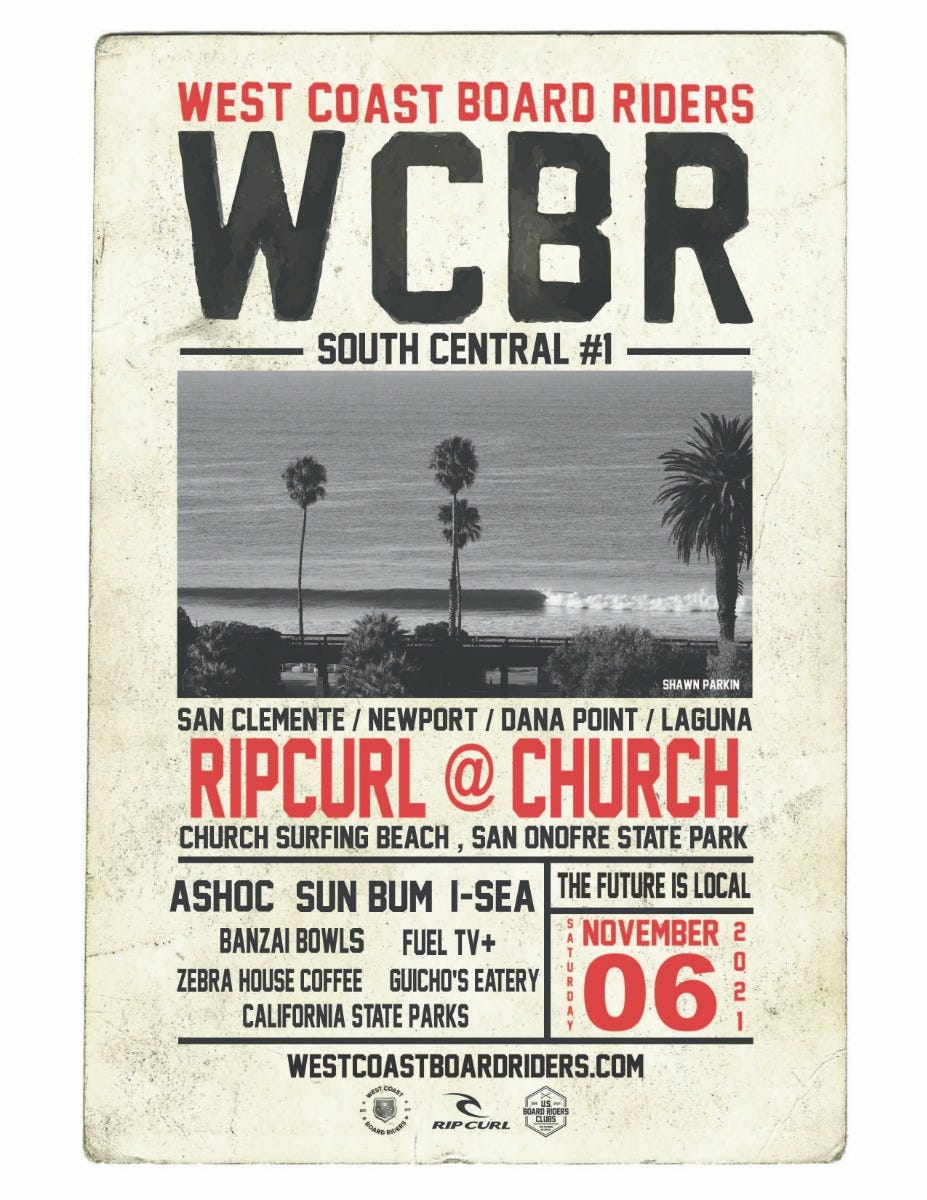 Team San Clemente has a stacked roster this season with elite, professional talent anchoring the team such as Rip Curl's own Crosby Colapinto, and other stand out locals including Matt Archbold, Chris Ward, Gudauskas brothers, Sawyer Lindblad, Kirra Pinkerton and many more.
At the end of the day, it's not just about competition, but about community and positive mentorship. Club President, Benji Severson says, "From what I've witnessed and experienced personally, the Board Riders is more than a club, it is community, and family. A place where kids compete alongside their heroes and heroes alongside surfing's icons, and families compete together. All supported by the broader community of San Clemente that loves its surf history and celebrates surfing's future. Big thanks to Rip Curl for all the support!"
To Learn more about the West Coast Board Riders click here.