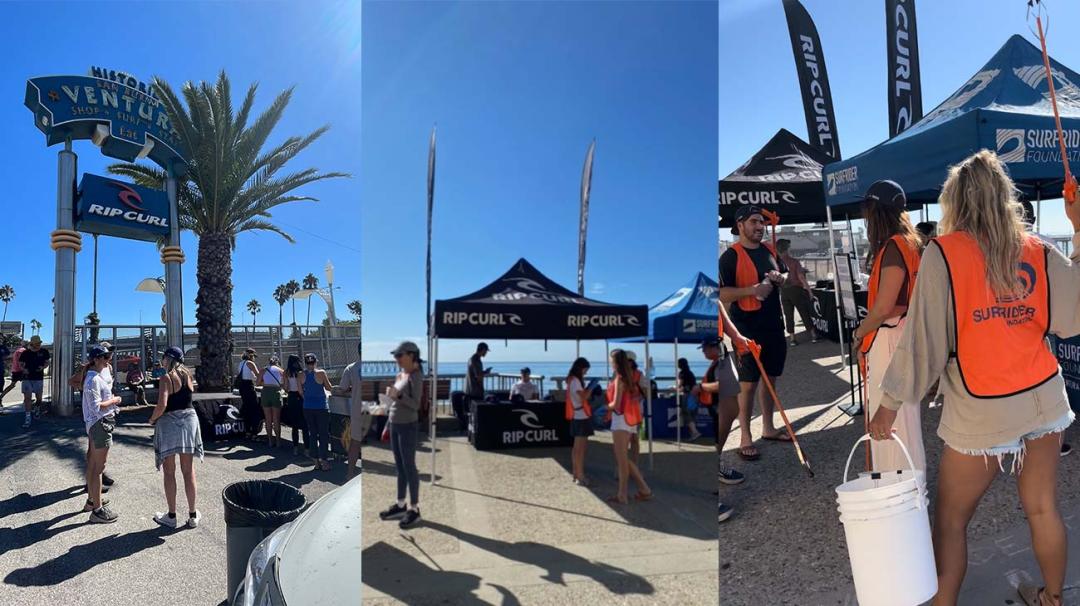 10/18/2023
Rip Curl & Surfrider Foundation's Beach Cleanup Triumphs at Ventura Pier, Uniting Community for a Cleaner Coastline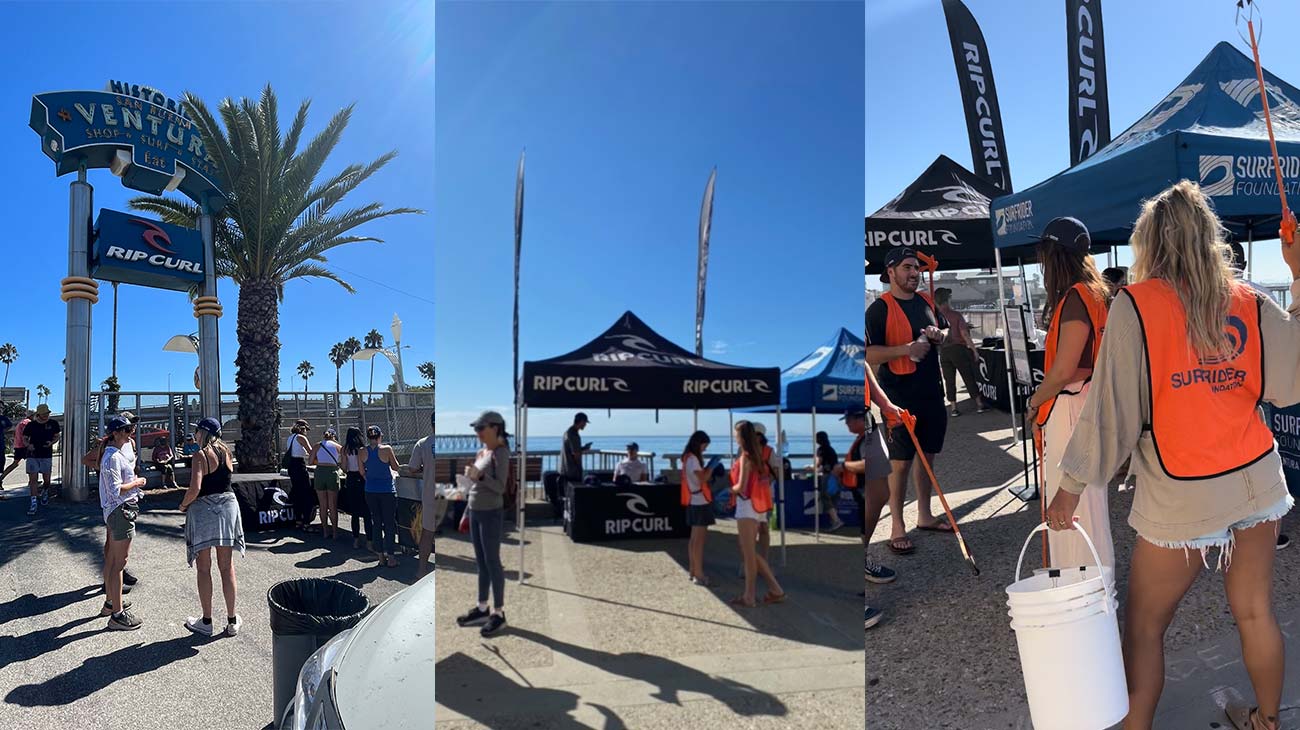 Rip Curl, alongside environmental partner, Surfrider Foundation - organized a successful beach cleanup event at Ventura Pier, bringing together community volunteers for a day of environmental stewardship.
The event saw an incredible turnout of enthusiastic participants who collectively collected 85 pounds of trash, 18 pounds of recyclables, and an astonishing 1,500 cigarette butts from the beautiful coastline.
Rip Curl & Surfrider Foundation's commitment to sustainability and ocean conservation was on full display as dedicated volunteers scoured the Ventura Pier area, ensuring the protection of the local environment and the preservation of our pristine beaches. The event exemplified the power of community coming together for a common cause.
"The response from the community was nothing short of incredible," said PJ Connell, Rip Curl's Director of Marketing. "The passion and determination of our volunteers was inspiring. This event is a testament to what can be achieved when we unite for a cleaner, healthier coastline."
Following the successful cleanup, Rip Curl hosted a celebration at its Ventura store, located at 227 S California St, Ventura, CA 93001, featuring free tacos and live music by the talented Jahmon Soul. This was a heartfelt gesture of appreciation to the hardworking volunteers who dedicated their time to make Ventura's beaches cleaner and more beautiful.
In addition to the community's commitment, Rip Curl provided participants with sustainable cleanup materials and eco-friendly guidelines, ensuring the event's sustainability objectives were met. This dedication to environmental responsibility is a fundamental aspect of Rip Curl's mission and values.
Rip Curl would like to extend its heartfelt gratitude to all the volunteers and participants for their unwavering support, as well as to Jahmon Soul for delivering an exceptional live musical experience. The success of this beach cleanup event marks another milestone in Rip Curl's ongoing efforts to protect and preserve our coastal treasures.
For further information on Rip Curl's environmental initiatives, upcoming events, and to explore their eco-friendly product range, please visit Rip Curl's here.