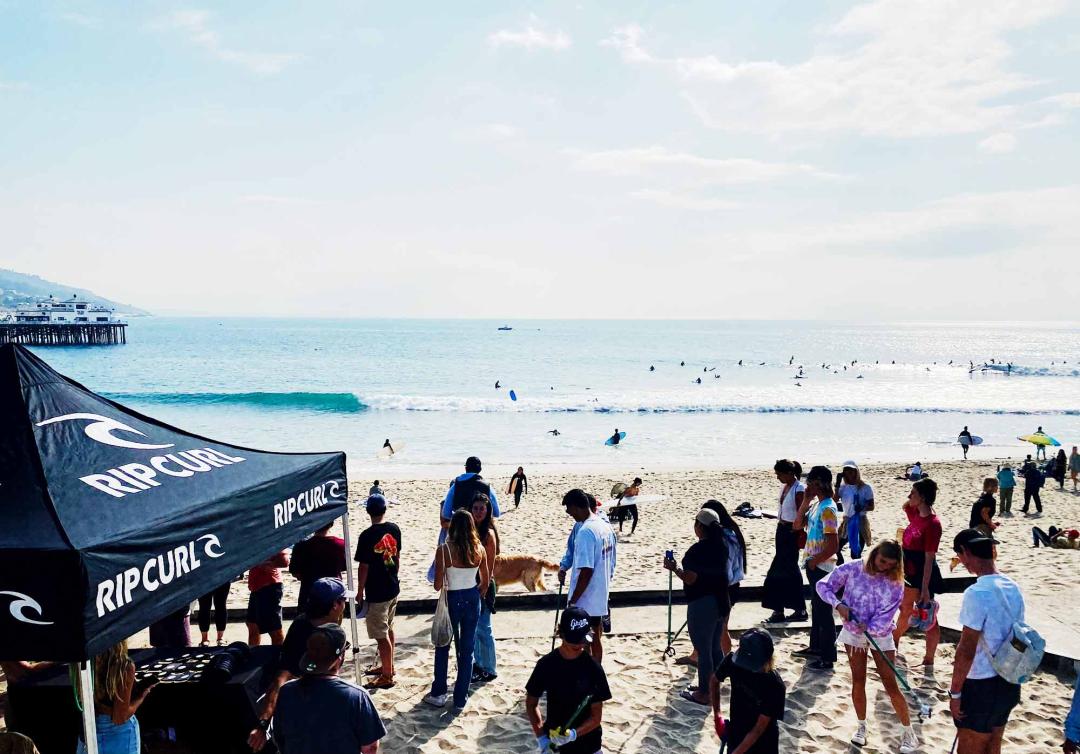 10/27/2022
Making Malibu An Even Better Place To Surf
Teamwork makes the dream work at one of California's most iconic surf spots as Rip Curl and Surfrider Foundation join forces to help cleanup First Point.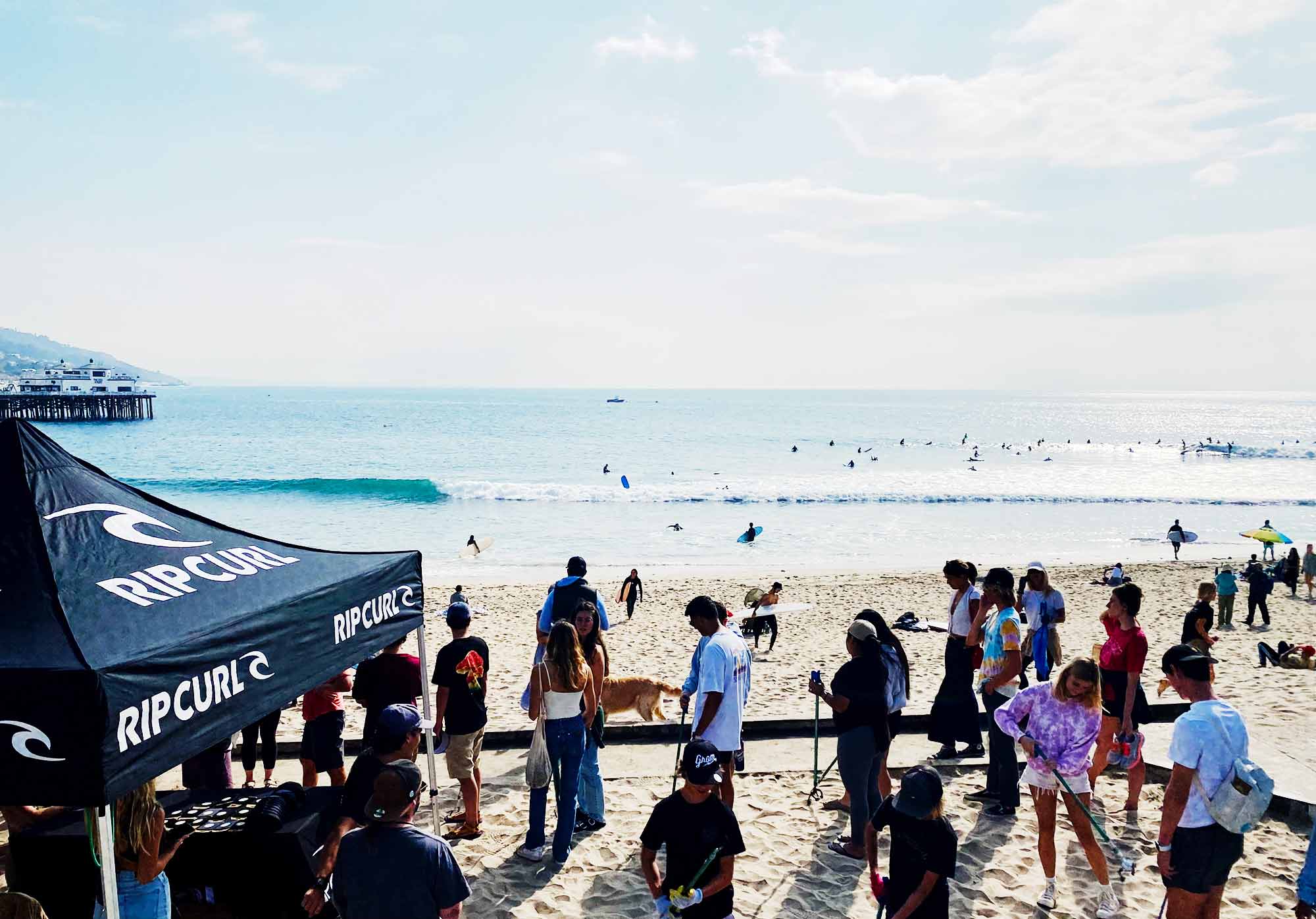 Words By Noah Cohen
Rip Curl joined forces with the fine folks of the
Surfrider Los Angeles
chapter on Saturday, October 22, and stormed the sands of its Malibu namesake to remove trash from First Point and its surrounding area.
The turnout was strong, as the Malibu faithful showed up in full force and pulled over 100 pounds of trash and garbage from the iconic Surfrider Beach. The most prolific piece of litter found? An alarming amount of cigarette butts (508 in total) and microplastics.
"Much of this was plastic litter that could have stayed in our marine environment for generations. This data also helps our policy advocates by equipping them with real numbers to support important coastal advocacy work, campaigns, and legislative initiatives," said Sarah Plenge from Surfrider's L.A. chapter. "t was a blast to get the chance to clean the beach that gave Surfrider its name...on a day with good swell, no less!"
Akin to the notion that good deeds do in fact get rewarded, the cleanup crew were treated to a solid spike of late-season southern hemi energy, many of whom took advantage of the dreamy First Point lineup.
Upon the conclusion of the beach cleanup, volunteers retreated to the
Rip Curl Malibu
store, where local ska/reggae artist
Colin Giles
kept the crowd entertained while they indulged in a well-earned taco lunch.
These cleanups not only provide great direct environmental benefit, but the numbers and data collected also helps to equip and support coastal advocacy work, legislative initiatives, and other campaigns.
Special thanks to Surfrider Los Angeles Chapter, Colin Giles, Tacoman Catering, and Matt Hinkle for their efforts in making the day a great success.