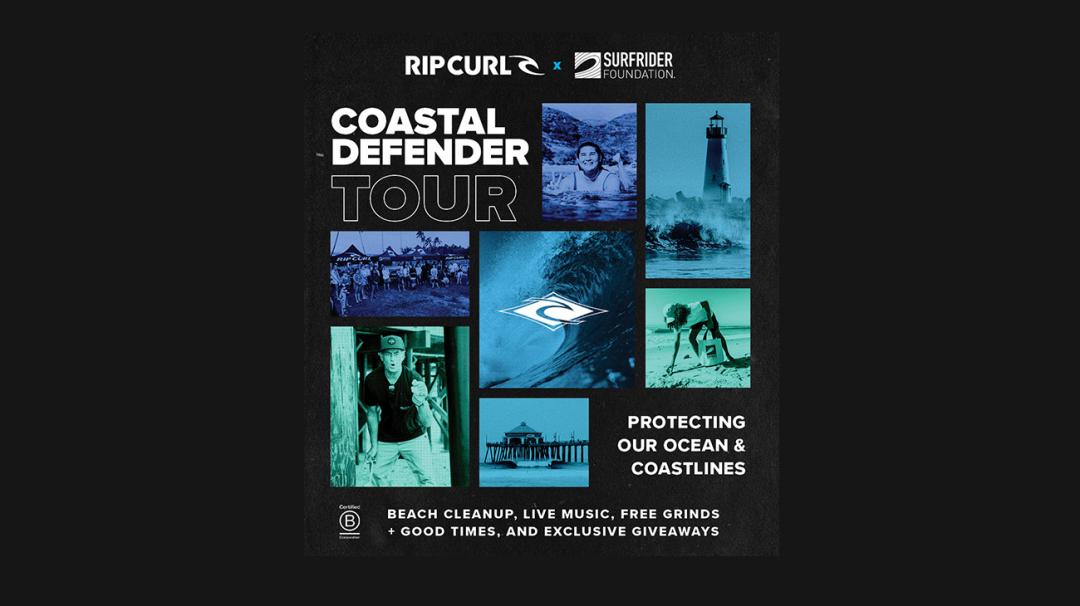 08/29/2023
Rip Curl & Surfrider Foundation Present Coastal Defender Tour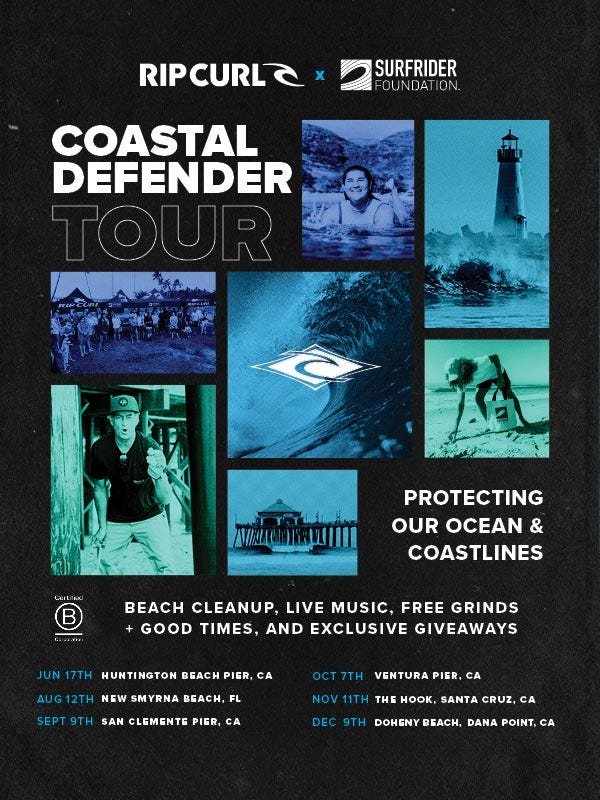 Protecting Our Ocean and Coastlines
Because nothing is more important than protecting and preserving our playgrounds for future generations to surf and enjoy, Rip Curl is happy to announce the launch of the 2023 Coastal Defender Tour in partnership with our good friends at Surfrider Foundation.
So much more than just another beach cleanup, the Coastal Defender Tour will kick off in Huntington Beach on June 17 and coincide with the first stop of the 2023 North America Rip Curl GromSearch Series, as well as International Surfing Day.
From there the tour heads across the country landing in New Smyrna Beach, Florida. Both events will run alongside regional GromSearch competitions.
In September, the Rip Curl WSL Finals comes to San Clemente, and so does the Coastal Defender Tour to make sure the beaches stay healthy and happy.
The tour will wrap up with stops in Ventura in October, Santa Cruz in November, followed by the last event of the year at Doheny State Beach in Dana Point come this December.
All events will include live local music, free eats and an exclusive Coastal Defender Tour hat (while supplies last). We couldn't be more excited to team up with Surfrider on this. We'll see everyone at the beach!
Tour Dates & Locations:
June 17: Huntington Beach Pier
August 12: New Smyrna Beach, Florida
September 10: San Clemente Pier, California
October 7: Ventura Pier, California
November 11: The Hook, Santa Cruz, California
December 9: Doheny State Beach, Dana Point, California