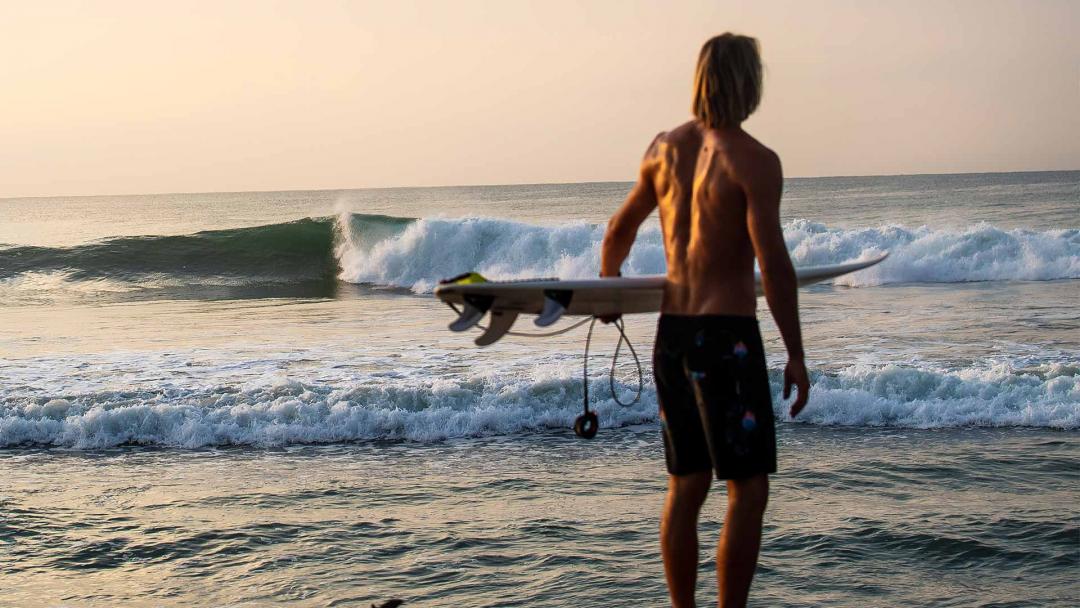 10/29/2021
Rip Curl Team Up With Toitu For Carbon Reduce Certification
The motto, "leave it better than you found it" is a favourite among surfers, reminding every one of us to pick up litter at our local beaches, repair instead of discard, and tread with care wherever The Search takes us
In the spirit of this ethos, the Ultimate Surfing Company has taken the crucial first steps towards reducing and offsetting our emissions. Rip Curl has completed a carbon emissions footprint project to cover our global operational regions, including Australia, New Zealand, USA, Europe, Japan, Brazil, Indonesia, and our wetsuit manufacturing in Thailand. The vast amount of data was collected for FY20 to create our base year, as well as FY21. This is something we've resolved to do annually to help gauge our progress towards a more sustainable future.
The scope of the project verged on boundless, covering emissions created through staff travel, electricity used in offices, stores and warehouses, freight movements broken down by air, sea and road, waste generated from offices and warehouse operations, LPG usage and refrigerants liabilities from air conditioning units. We also tracked our on-site renewables generated through our solar projects at head office, our warehouse, and stores. We understand our impact reaches even further than this, into our supply chain and post customer waste, but we needed to start somewhere, and this is our first step.
The projects consisted of gathering all raw data from all regions, compiling the data into different units of measure, then working with Toitu Envirocare, our nominated partner, to calculate, audit and verify the emission findings to give us an overall emission total.
So where to from here? Now that we have tracked, verified and identified areas we can control and reduce our emissions we will set science-based targets in the coming months to provide a clear pathway to reduction. Offsetting unavoidable emissions will be an exciting part of this next step.
Rip Curl's Environmental Social Governance Manager, Shasta O'Loughlin sums it up best: "If you don't have the visibility, you're flying blind. Understanding our carbon footprint for our global operations means we can create a blueprint for the future. It is so exciting to have two years of data to work with. We're eager to improve efficiencies and data accuracy, as recording kilowatt usage by individual store electricity bills is no small task! We're also aware of the disruptions of closed borders due to the Covid pandemic to staff travel and store closures. This will affect our measurement of emissions in future years. While we plan to implement emission reduction projects, we may in fact see an increase in our footprint due to the world returning to a somewhat normal level of operations but it's a start and we're proud to be heading in the right direction."
Learn More
About Rip Curl Planet.