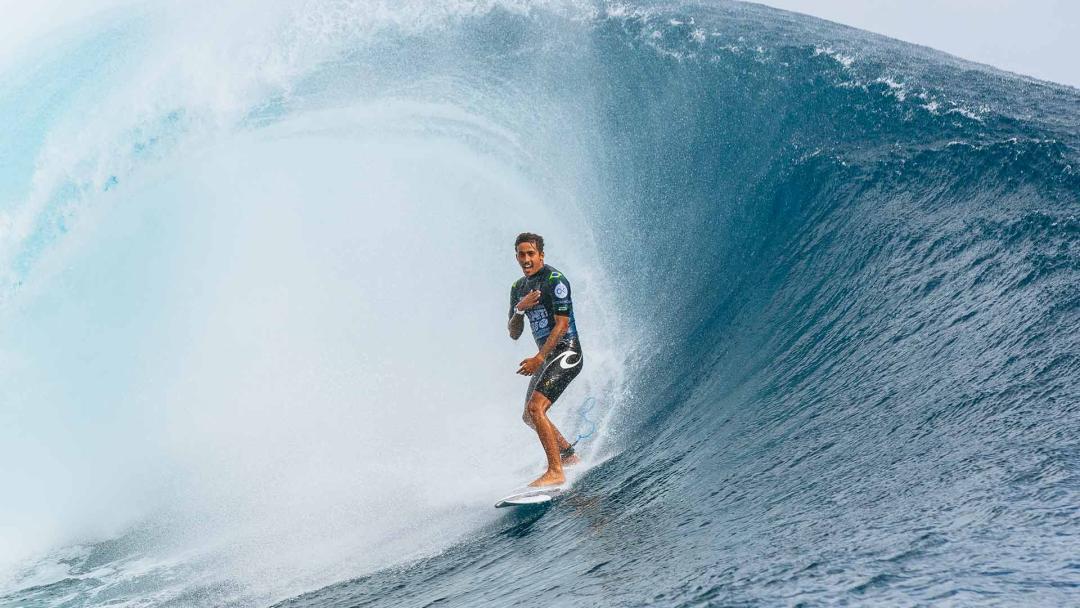 08/30/2022
Sammy Pupo Earns 2022 Rookie Of The Year Honors
After a breakout season on the Championship Tour, Samuel Pupo has earned 2022 Rookie of the Year honors. From the first event at Pipe to the last event at Teahupo'o, Pupo, who finished the season ranked 10th on the WSL leaderboard, proved to everyone that he belongs right there amongst the world's most elite surfers.
Charging hard and announcing his presence, Pupo got his rookie campaign going with a statement-making quarterfinal finish at the Billabong Pro Pipeline. He added a string of ninth-place finishes at Bells, Margaret River and G-Land, before nailing his best finish of the season, a runner-up placing in his native Brazil. Facing fierce competitors Caio Ibelli, Mateus Herdy and Italo Ferreira enroute to the final, it eventually took a 10-point ride from world number one Filipe Toledo to slow Pupo's roll. Pupo rode his momentum all the way to the end, scoring another quarterfinal result at J-Bay and another ninth-place at Teahupo'o.
Pupo's time in Tahiti was extra special as he solidified his rookie of the year standing and watched his older brother, Miguel, win the first CT event of his career. Brotherly duos have long been a fixture on tour, and with the Pupos, the next generation has arrived. Going back to the 1980s, there was the legendary Hawaiian duo of Mike and Derek Ho. In the '90s, Brazil produced pioneering brothers Flavio and Neco Padaratz. And in the early Aughts, it was Andy and Bruce Irons and CJ and Damien Hobgood that made the tour a family affair. And now, the Pupo brothers are proudly carrying that torch.
Pupo qualified for the CT in 2021 after a successful run on the Challenger Series, where he cemented his graduation to the big leagues with an impressive fourth-place finish at the Michelob ULTRA Pure Gold Haleiwa Challenger.
A huge congrats, Sammy, what a year! Can't wait to see you bring the fire to the CT in 2023.