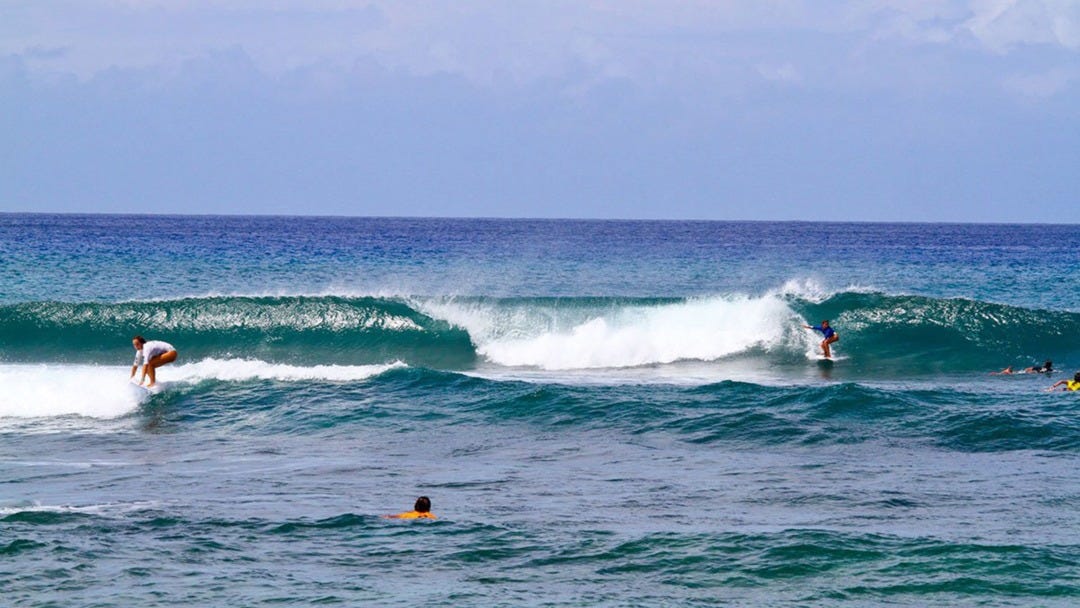 07/09/2019
The Rip Curl Gromsearch Heads to Hawaii for Stop 2!
The Search for the Nations Best 16 and Under Groms Continues This Weekend as the Rip Curl Gromsearch Presented by Banzai Bowls Rolls Into the Kewalo Basin for Stop #2.
July 13th and 14th will see two action packed days of competition as 128 of Hawaii's juniors hit the lineup. Stop 2 on the GromSearch nation-wide tour has always been a season favorite, usually consisting of beautiful weather and fun, ripple, warm-water waves.
The event will see surfers compete for cash, prizes, bragging rights and… a coveted spot in the 2019 National Final at the BSR Surf Resort in Waco, Texas! Also, with a little GromSearch luck, it looks as Oahu will be serving up potentially all-time conditions for the weekend's competition. Official event forecast partner, Surfline, is calling for 3-5ft (Fair-Good) on Saturday and 5-7+ (Good) on Sunday, for what is sure to be a Finals Day for the record books.
With the best junior talent traveling from across the Hawaiian Islands, as well as a handful of mainlanders making the trek to Hawaii, the competition is looking stacked. Who will cement their spot in the first ever junior surf contest at the man-made BSR Surf Resort?
For event registration, info, and updates, head to www.ripcurl.com/gromsearch. Stay tuned to Surfline.com for all post-event coverage; highlight videos, photos and more. Be sure to follow along our Instagram story to catch the action live @ripcurl_usa.
The Rip Curl GromSearch series would not be possible without the incredible support from its partners: Banzai Bowls, BSR Surf Resort, Perfect Swell, Surfrider Foundation, Lost Surfboards, Wahoos, Flexfit, Sector 9, Oakley, FCS, Surface and Surfline.
Find event photo and video highlights on Surfline and the Rip Curl GromSearch Site. We'll see you at Stop 2 in Kewalos, Oahu, HI on July 13-14th! Head to Rip Curl GromSearch Site for sign ups!