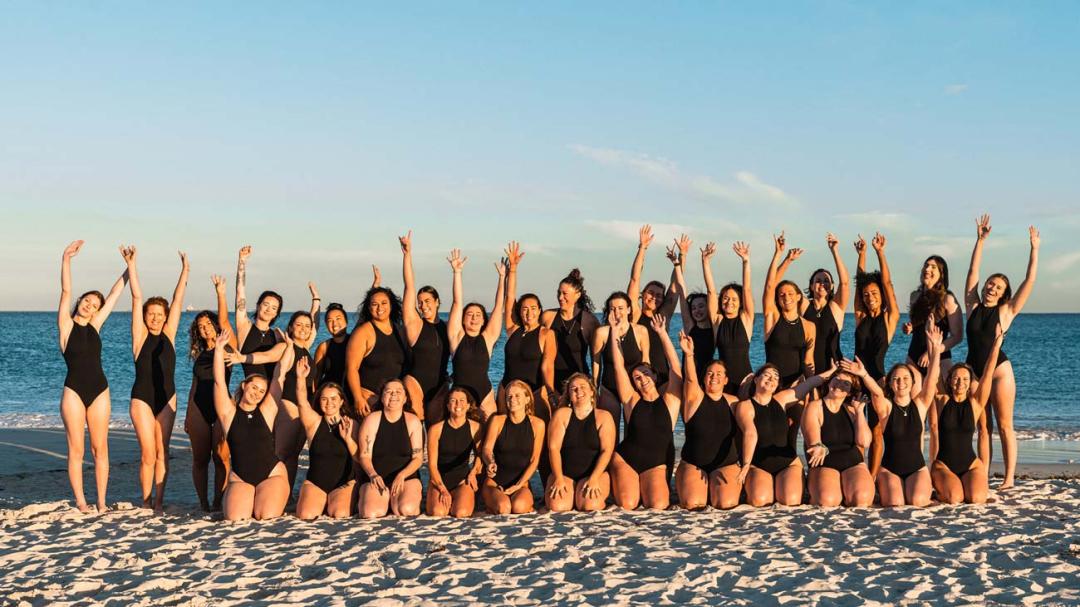 10/01/2023
Sea Gals – Ocean Dips, Community and Confidence!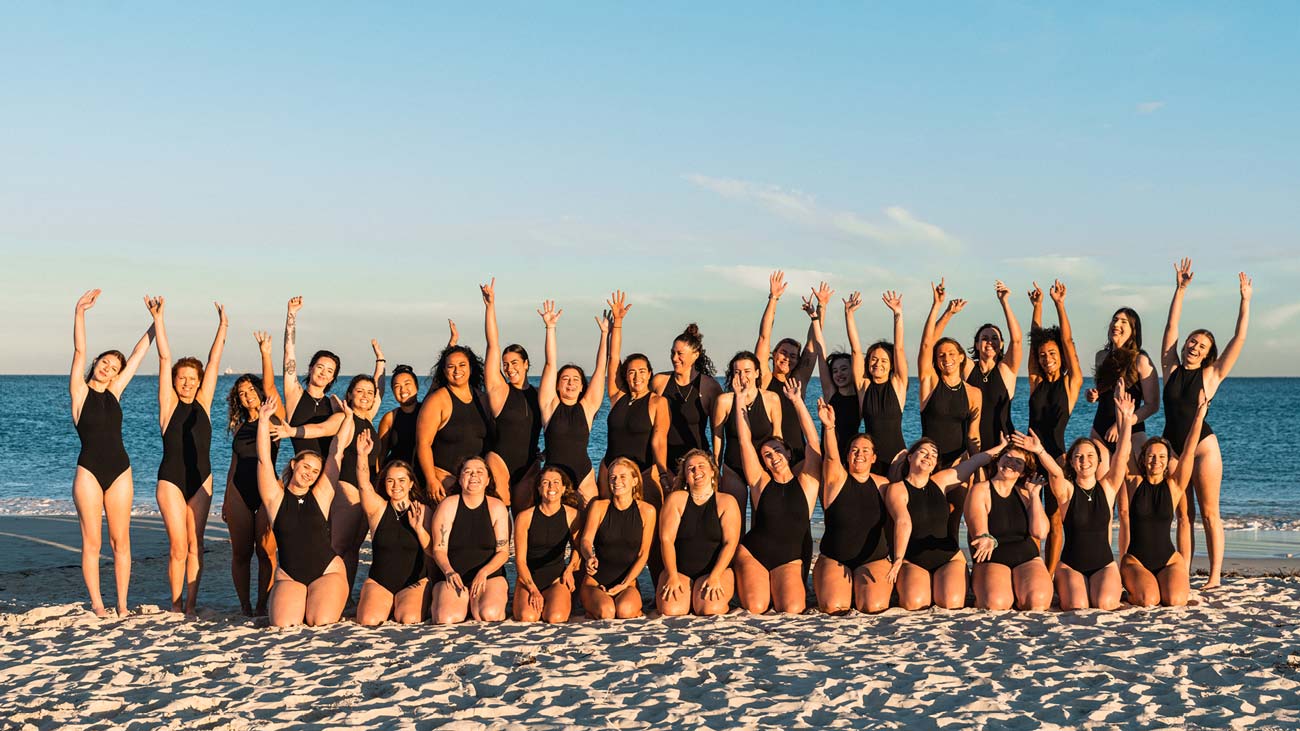 Location: Perth, Western Australia
We hope one day wearing swimmers at the beach will be a worry-free experience for everybody. Let's face it, sometimes we can feel self-conscious, the thought of spending time sitting in a bikini on the beach is more nightmare than dream.
The Sea Gals community understood we could all do with a confidence boost so decided to create a space where going to the beach for a swim was inclusive and fun. The Sea Gals swimmers free themselves from the internal chatter of negative body image and instead start their day with a positive community-led experience of dawn dipping in the ocean.
So how did Sea Gals begin? Founder Tara Jeisman one morning decided to take herself for a dip at a beach close to her home in Perth, then shared the joy of her experience to TikTok. Other women saw the video and asked if they could join her next dip. The group slowly grew from just five at the first meet-up to over 100 swimmers just one year later. The Sea Gals groups have also begun forming along the East Coast too.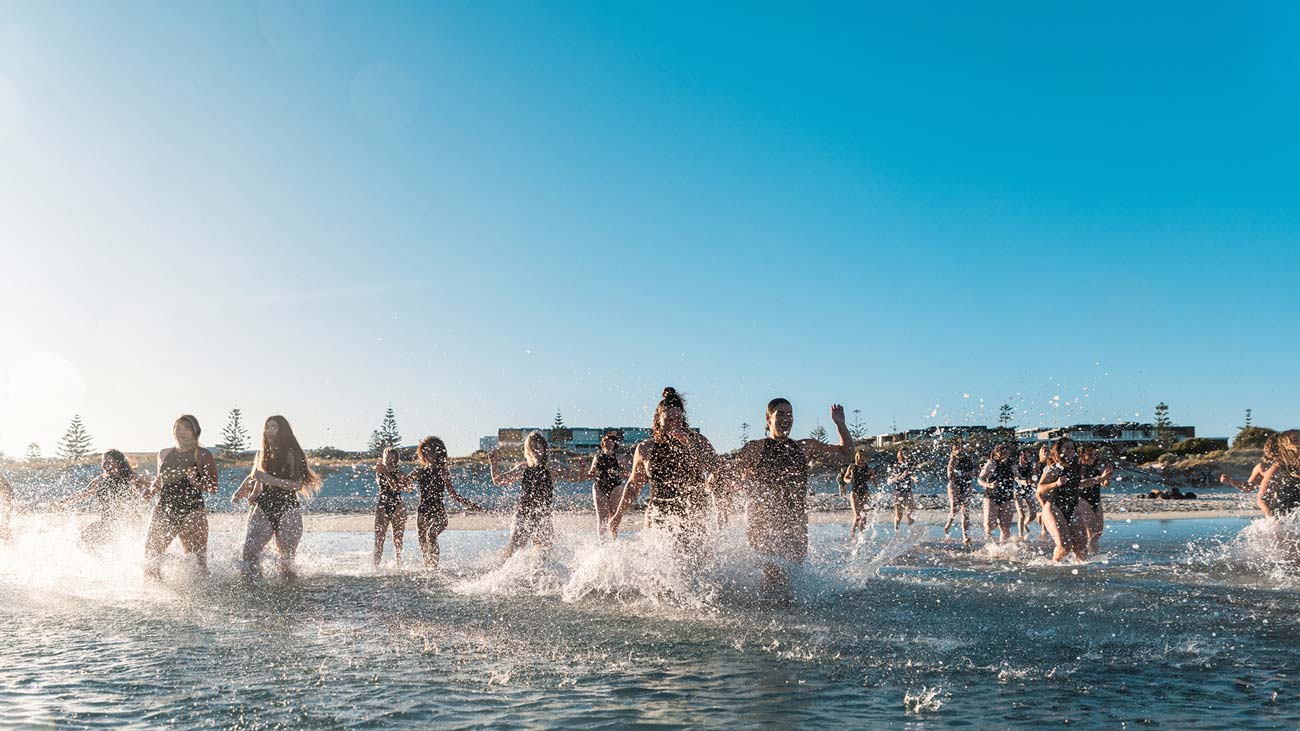 Each session starts with an acknowledgement to the dedication to getting up early to come along, followed by a group photo. A song is then blasted on a stereo as the swimmers plunge into the ocean. Sometimes smaller groups are formed while in the water to share their thoughts on the intention of the swim that day, or maybe to quietly bliss out as the sky moves through all shades of pink and orange.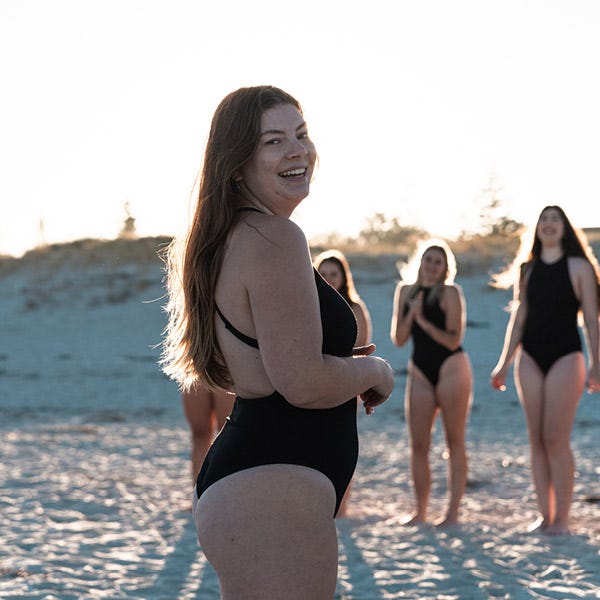 'You go home feeling so much better. It's great guiding women to have a conversation about a certain topic while they're in the water. So who inspires them? Why did they come this morning? What's something that made you laugh this week?'
Tara also likes to be honest with how she feels about her body at the meet-ups. For example she'll say, 'You're meant to be body positive, but I'm actually not feeling my body today. I have a pimple on my butt, but I'm going to go to the beach.' This openness has been amazing for all the Sea Gals who feel free to share their ups and downs. So many of the swimmers who come alone have ultimately enjoyed a huge confidence boost. 'I've learned to be more confident while I surround myself with confident ladies. I think I take a little bit of confidence from each and every one of them. If you surround yourself with people that are confident, that helps you as well.' There are many smiles and laughs during the sessions with moments of vulnerability sometimes shared about how it feels to be questioning your own body image. Another swimmer was so happy to tell us how the experience has had a huge impact on her life. 'Since going to Sea Gals, my body confidence has shot through the roof. I feel so much better about myself. I've met some really great people, so it's honestly the best thing ever.'
We couldn't imagine a better way to see the sunrise – feeling amazing not just from the time spent in the ocean but also with a community of women guaranteed to give you a confidence boost. What a way to kick off the day.
As part of our Summer Looks Good On You campaign, we hit the road to explore Western Australia and meet the local women who love the ocean and their community. We met members of a surf club who embrace adult beginners and an ocean dipping group who have created an inclusive space to boost confidence. We surfed with lovers of all crafts at their local breaks – a longboarder, a frothing shortboarder and a waterwoman who lives The Search.
We talked about the importance of community, the shared joy of learning to surf and the courage it takes to try something new, whether that be paddling out on a foamie, or turning up alone to go for a morning swim with strangers. The common thread is through these experiences there was a community of like-minded women who soon became friends and continue to welcome newcomers with big smiles. Their aim in life is to have fun – together. Find out more here.