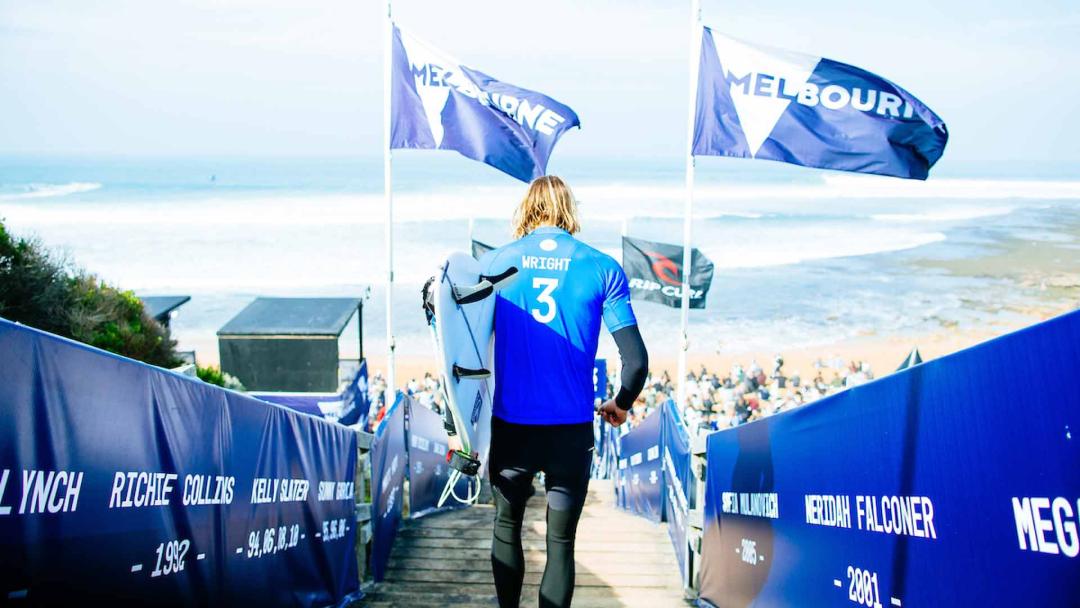 04/06/2023
So You Want To Surf Bells Beach?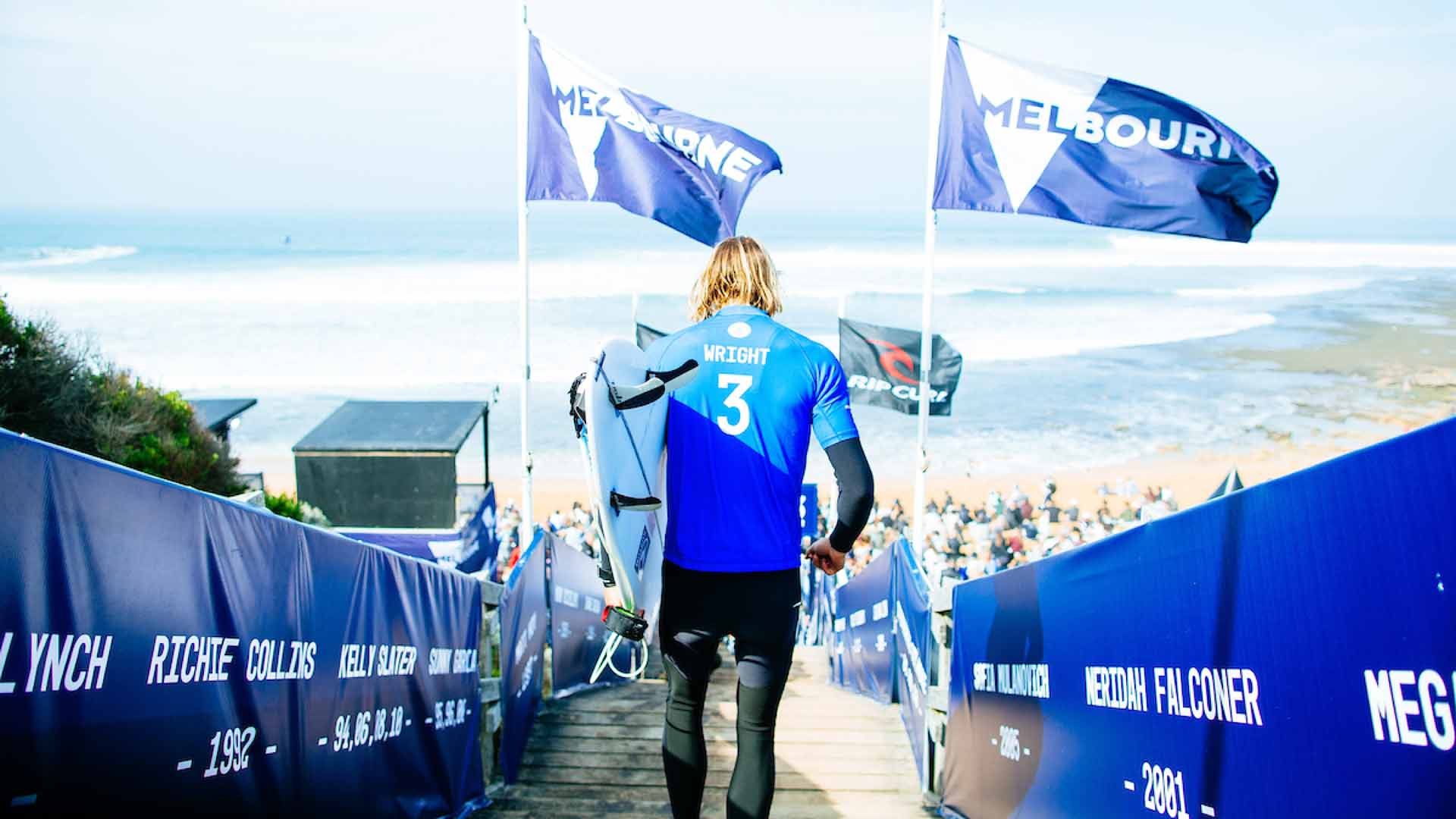 Bells Beach is one of the most iconic surf destinations in the world, attracting surfers from all over the globe with its legendary waves and breathtaking scenery.
Bells Beach is renowned for its consistent surf and conditions that range from fun to challenging, making it a must-visit for both experienced and aspiring surfers alike. Understandably, surfing this prestigious spot for the first time is both daunting and exciting. So, if you're thinking of walking down the famous steps, and paddling out, there are many things to consider first. You'll want to get your head around the wave and ever-changing surf conditions, what to expect at different times of the year, know how tides affect the wave, plus have a solid understanding of surf etiquette and safety. Here is everything you need to know about surfing at Bells Beach.
Surf Conditions
Bells Beach is best known for its powerful and challenging surf, with wave faces that can reach upwards of 20 feet. Immortalised by the cult-classic surf film, Point Break, these swell patterns are few and far between and jokingly referred to as, "50 year storms" by local chargers. So don't fret if you don't fancy yourself the Bodhi-type. Generally speaking the waves are sloped and long, and mostly breaking between 2ft-4ft year round. Both Surfline and Swellnet have Torquay and Bells Beach surf forecasts, surf cams, and daily reports to give you accurate up-to-date info on surf conditions so you can decide if the waves are right for you. Another good practice is watching the surf for a few sets before heading out (easier said than done!).
The wave itself is a right hand reef break. From the Bells bluff there is a defined reef that tapers into deep water, eventually this juts into "The Button" before another quality wave begins, Winki Pop. It's fairly rare to hit the bottom at Bells provided you're surfing the wave towards the deepwater kicking-off as the wave starts to close-out, not straightening out or milking-it into the shorebreak. That said, it's not without its dangers. As mentioned the waves can get heavy and it isn't a patrolled beach, meaning there are no Surf Life Savers at any time. You'll want to be a competent surfer and swimmer to head out. The Bells shorebreak, where the waves conclude their journey and detonate on the sand can also be treacherous. Even the world's best can occasionally come unstuck. Think Italo being swept over The Button in 2019. Try to time your exit in between waves and never turn your back on the ocean.
The water temperature fluctuates between 12°C to 19°C degrees celsius (54°F to 66°F) but is relatively cool all year, a wetsuit is recommended. Check out our Wetsuit Thickness Guide on choosing the right wetsuit for different temperatures.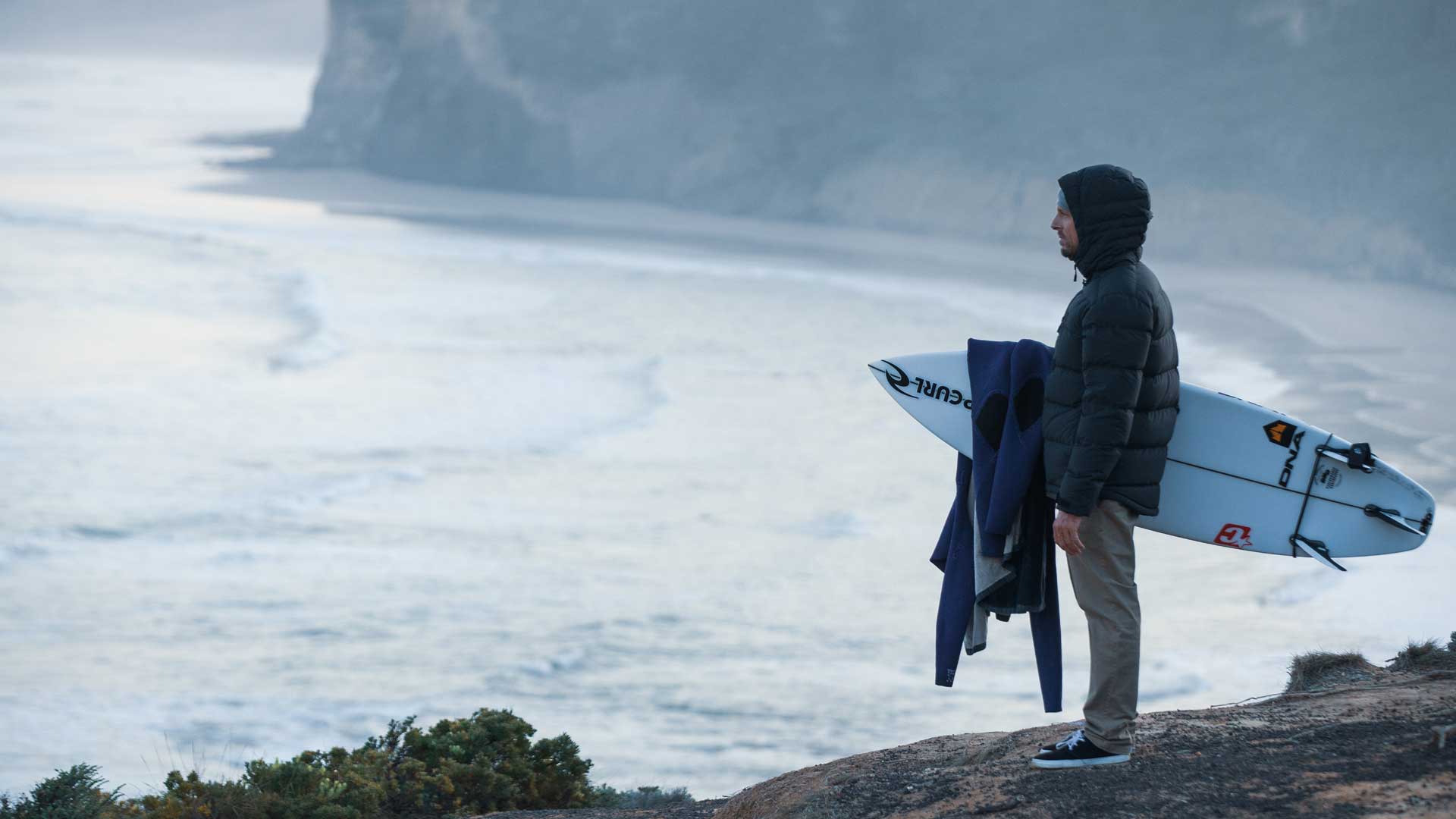 Best Time to Visit
Bells Beach is a perennially popular surf destination, however the best waves* occur from March to October… coinciding with autumn/winter weather. That's why the Rip Curl Pro Bells Beach runs over Easter when long-period Southern Ocean swells combine with king tides, and offshore winds. At this time the town of Torquay is bustling, the energy's electric, and the Rip Curl office is empty! On the other hand, the Australian summer tends to bring with it smaller waves and more frequent easterly winds that are cross-shore at all the points on the Surf Coast. You've got to weigh up whether you want small summer surf with sunshine, or solid swells and chilly air and water temps.
*Best waves here means biggest combined with offshore winds.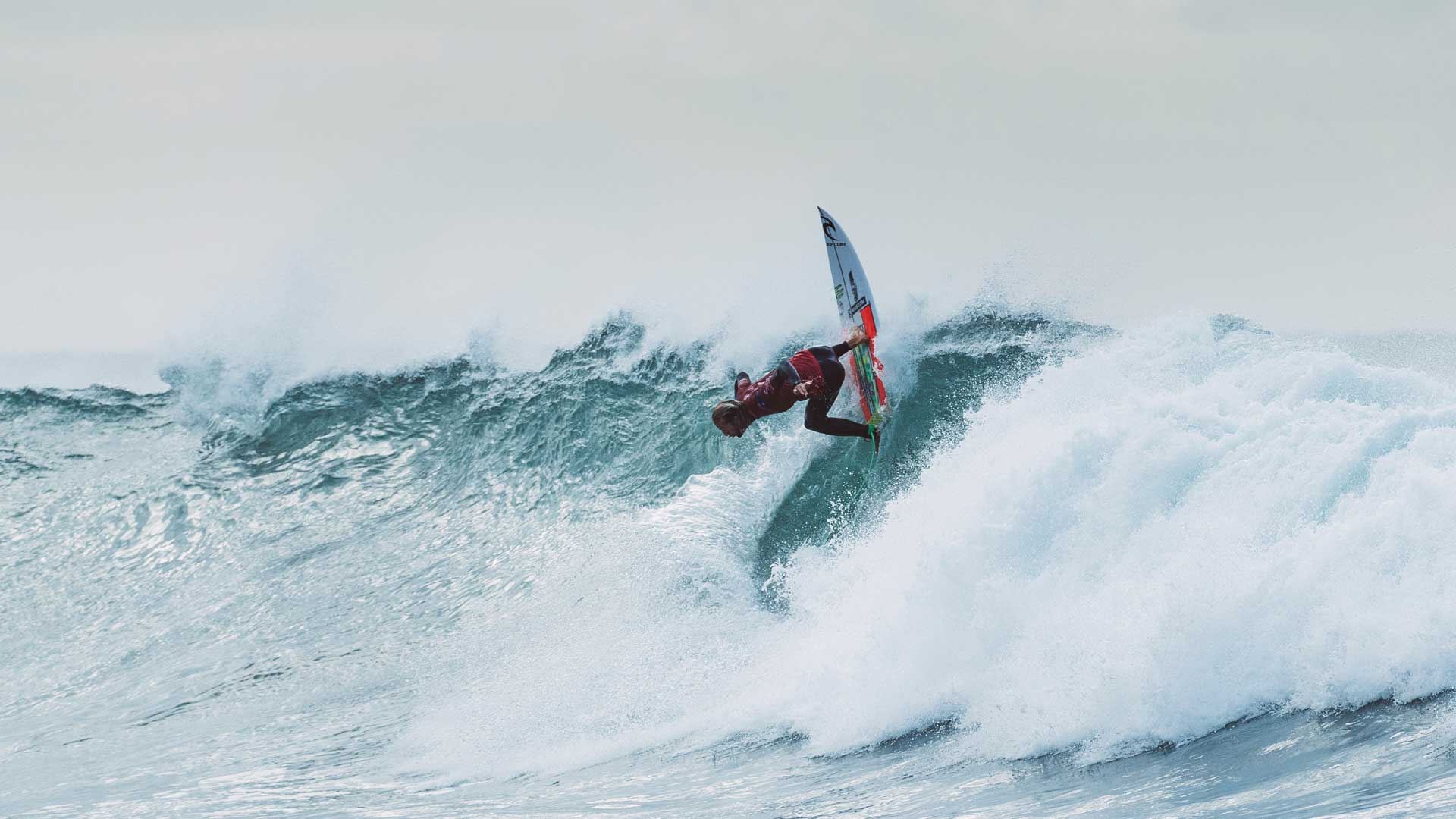 Surf Breaks / Tides
When people talk about surfing Bells Beach they're generally referring to the famous Bells Bowl. Known for powerful waves, a large canvas for rail surfing, and the odd barrel, it's the high performance section of the reef with a take off more or less in front of the fabled stairs.. Low tide is best for the bowl; with minimal water over the reef the wave can have a world class shape. On high tide, the peak moves closer to the bluff on a section of reef called Rincon. Rincon works best with a smaller swell and attracts longboarders and shortboards alike.
Surfing Etiquette & Safety Considerations
It's important to follow proper surfing etiquette at Bells Beach to ensure a safe and enjoyable surfing experience for everyone. This includes respecting the lineup and giving way to more experienced surfers, avoiding snaking, dropping in, or stealing waves, and generally being mindful of other surfers in the water. If any of this is gibberish check out our Tips For Managing A Crowded Lineup with 2x World Champ Tyler Wright.

Safety Considerations:
Surfing at Bells Beach can be dangerous due to its powerful surf and unpredictable conditions. It's important to always wear a leash, check the conditions and surf within your abilities, and be aware of potential hazards such as rocks and other surfers.

Bells Beach is a surf destination like no other, offering challenging surf and breathtaking scenery to surfers from all over the world. Whether you're an experienced surfer looking to tackle the iconic Bells Bowl or an aspiring surfer looking to improve your skills, Bells Beach is a must-visit destination. Just remember to always exercise caution, follow proper surfing etiquette, and be mindful of the conditions and hazards.