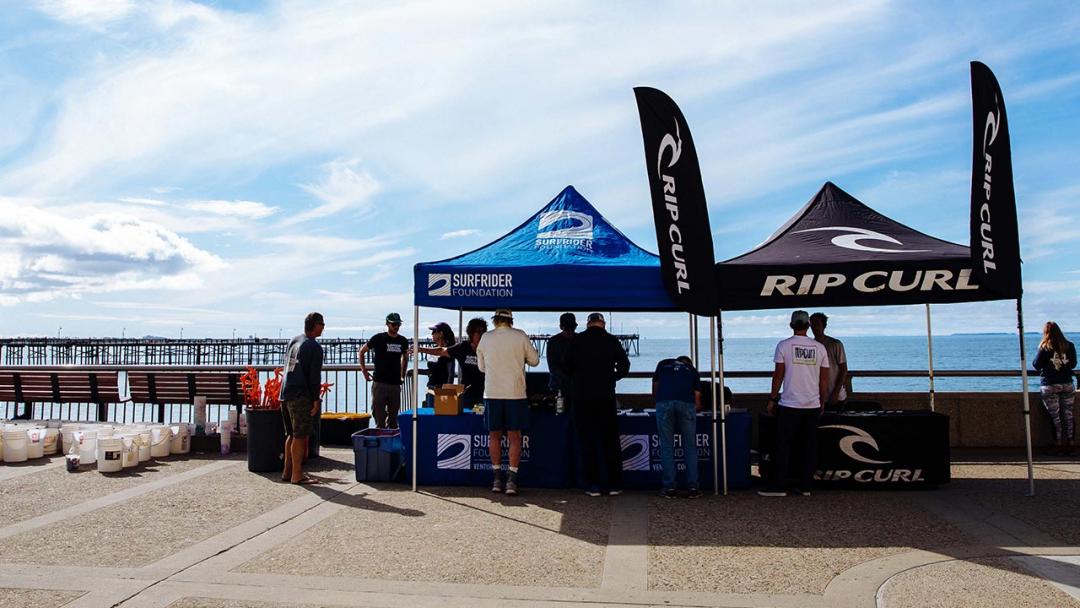 03/18/2020
Tom and Conner Join Rip Curl and Surfrider to Cleanup Ventura
Tom Curren and Conner Coffin Help Clean Their Local Lineup Before Rocking the Rip Curl Ventura Storefront
Earlier last week, in an effort to protect our local waters, coastlines and wildlife, Rip Curl and Surfrider Foundation's Ventura chapter teamed up to clean Ventura's legendary California Street. 3x World Surfing Champion, Tom Curren, and current World Championship Tour surfer, Conner Coffin came out to support their local backyard and pitch in with the other 150+ volunteers who came out to help cleanup.
When all was said and done, Surfrider Foundation reported that we collectively gathered 125 lbs. of litter including over 1500 cigarette butts from the cobblestone shores of Ventura's favorite point.
As a means of keeping the good vibes going, all volunteers and local Ventura community were invited back to the Rip Curl Ventura store for free tacos and live music by the Tom Curren Band and special guest Conner Coffin. The crew rocked throughout the afternoon, signed posters, mingled with fans and kept the stoke alive.
Be on the lookout for cleanups happening around your beaches, you never know who may show up!
Special thanks to Surfrider and their Ventura Chapter for helping organize and put on this event! Head HERE to see where your nearest Surfrider Chapter is and how you can help in the future.