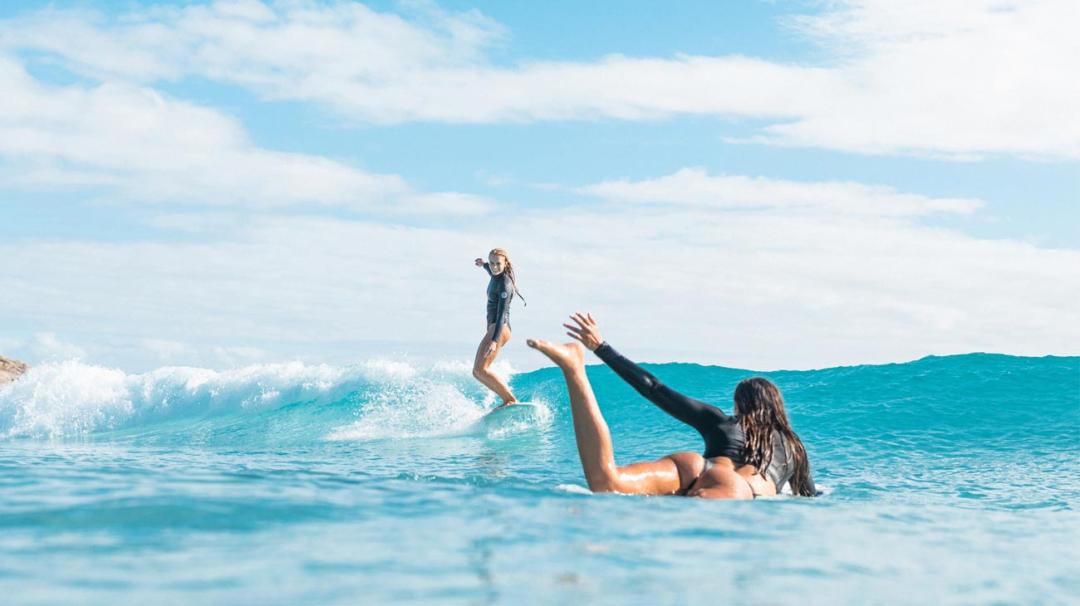 10/01/2023
When Do You Start To Call Yourself a Surfer?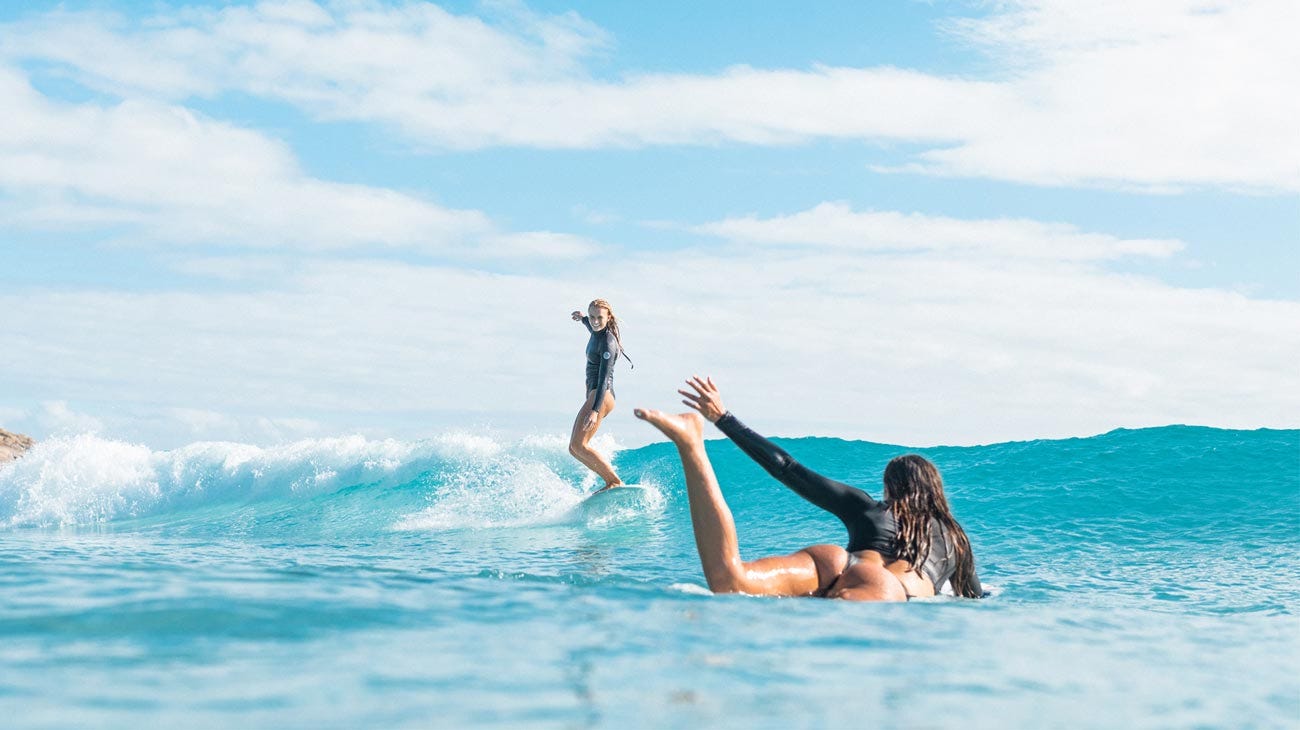 Do you remember when you started to call yourself a surfer? A pretty simple question that feels a little more complicated, right?
Do you remember when you started to call yourself a surfer? A pretty simple question that feels a little more complicated, right? For the grown-up beginners (btw, we're so proud of you!) it may take some time before you feel like you've earned 'the right' to call yourself a surfer. But are there rules for when you can? Nope. Does playing around in the whitewash trying to stand up on a foam board mean you're a surfer? Or is it when you catch your first green wave? Or is it when you've surfed a hundred times? This 'surfer' label clearly needed a deep dive.
We decided to ask the Perth-based Club Shakas crew when we recently visited Western Australia. Their club motto is 'a surf club where no one can surf'. We knew we had found just the right people to ask this tricky 'surfer' question. Morgan, one of the beginners in the group realised, 'I've never referred to myself as a surfer because catching little waves and frothing about in the whitewash on big swell days doesn't make me feel like a "real surfer" but now you've asked me – I'm going to proudly call myself a surfer.' Yes! We love the positive attitude.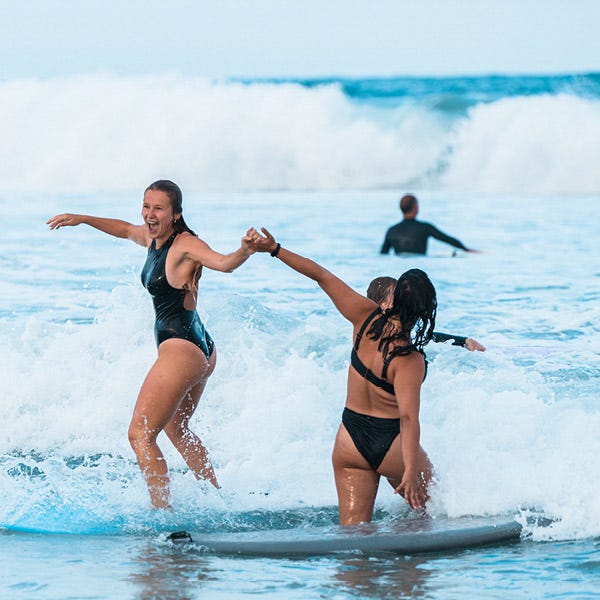 One of the more experienced surfers in the group, Emilie observes, ''The thing I've noticed with women in surfing, is unless you're really good, or well-known in the community, people often struggle to believe it when you call yourself a surfer. I'm not a professional and I don't do comps, but I've been surfing most of my life. It's my main hobby and passion, yet it took me until my mid-twenties to feel like I've earnt the right to call myself a surfer. I'm sure a lot of women in surfing understand this feeling!'
We sure do and want to start the conversation in the surf car park and the line-up. Let's park those archaic opinions about surfers in the past.
Our team rider Kobie believes, 'I think if you surf, and if you love it, then you're a surfer.' It's that simple.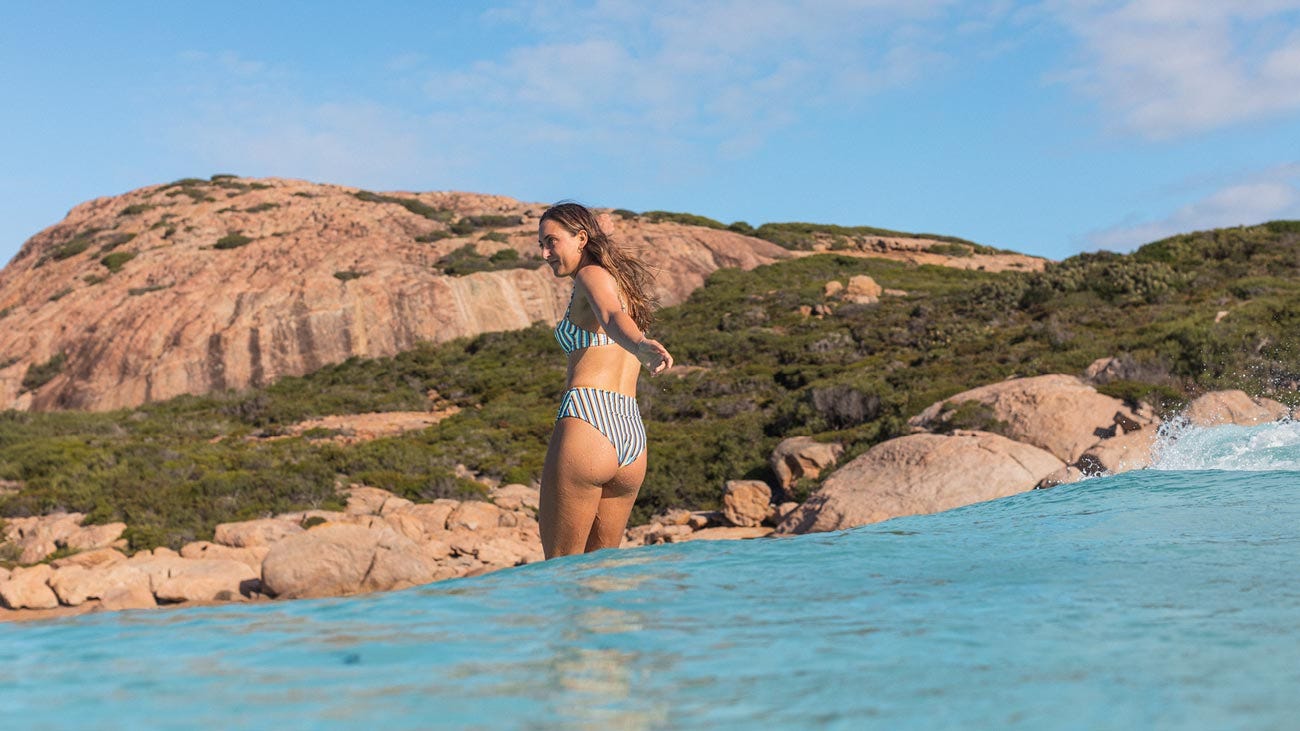 About Summer Looks Good On You:
We hit the road to explore Western Australia and meet the local women who love the ocean and their community. We met members of a surf club who embrace adult beginners and an ocean dipping group who have created an inclusive space to boost confidence. We surfed with lovers of all crafts at their local breaks – a longboarder, a frothing shortboarder and a waterwoman who lives The Search. We talked about the importance of community, the shared joy of learning to surf and the courage it takes to try something new, whether that be paddling out on a foamie, or turning up alone to go for a morning swim with strangers. The common thread is through these experiences there was a community of like-minded women who soon became friends and continue to welcome newcomers with big smiles. Their aim in life is to have fun – together.