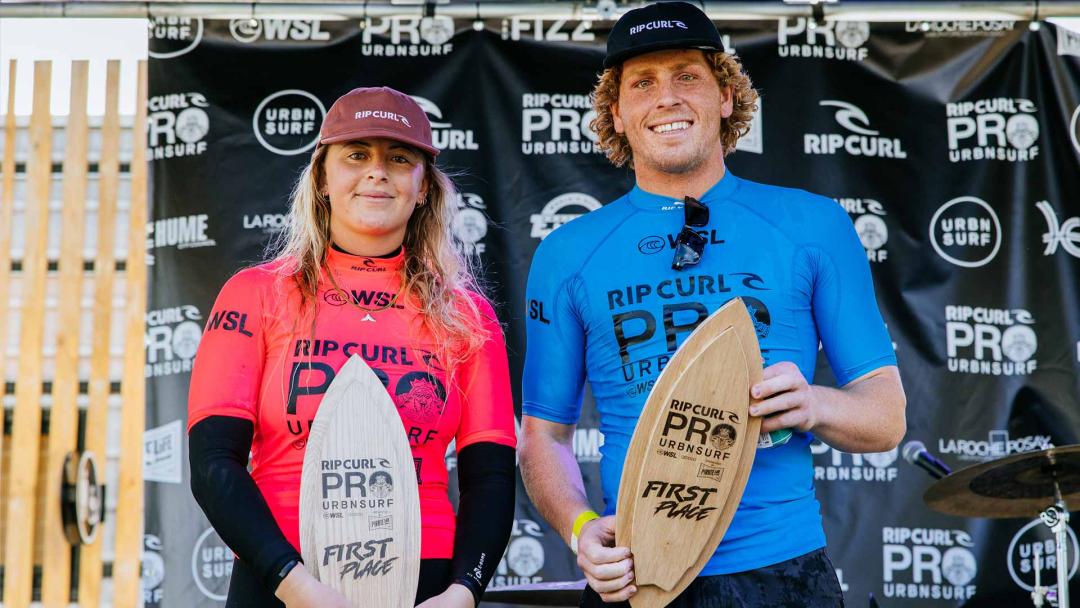 12/19/2022
Xavier Huxtable and Nyxie Ryan victorious at Rip Curl Pro URBNSURF QS1000 presented by Pirate Life.
The Rip Curl Pro URBNSURF QS1000 presented by Pirate Life has wrapped up in pumping waves and sunshine in front of 1,000 spectators at URBNSURF Melbourne with local Victorian Xavier Huxtable and Lennox Head surfer Nyxie Ryan claiming wins.
The event attracted over 50 of Australia's best up and coming competitors who were all seeking important QS rankings points as part of the 22 / 23 Australia / Oceania regional QS season as well as be a part of history at the first ever WSL QS event to be held in a Wavegarden Cove.
Bronze medalist, Owen Wright was a spectator on the day and said "The Rip Curl Pro URBNSURF QS1000 event was a perfect way to kick start summer with a full day of action-packed surfing with the lagoon firing on both sides."
It was local Victorian surfer, URBNSURF regular and Phillip Island Pro finalist Xavier Huxtable that took the win in the final. Huxtable's powerful and precise backhand surfing on the Left Point landed him two excellent scores in the final (9.07 and 8.33) and a heat total of 17.4.
Huxtable said "I'm stoked to take the win at my home state, as well as claim the win of the first WSL Qualifying Series event in a wave pool in Australia.
The atmosphere was great in the water, it's been really unique in comparison to other events.
I felt super relaxed but had a lot of fun in the water. It was also great to get my mate (Tully Wylie) back from his win at Phillip Island earlier in the year".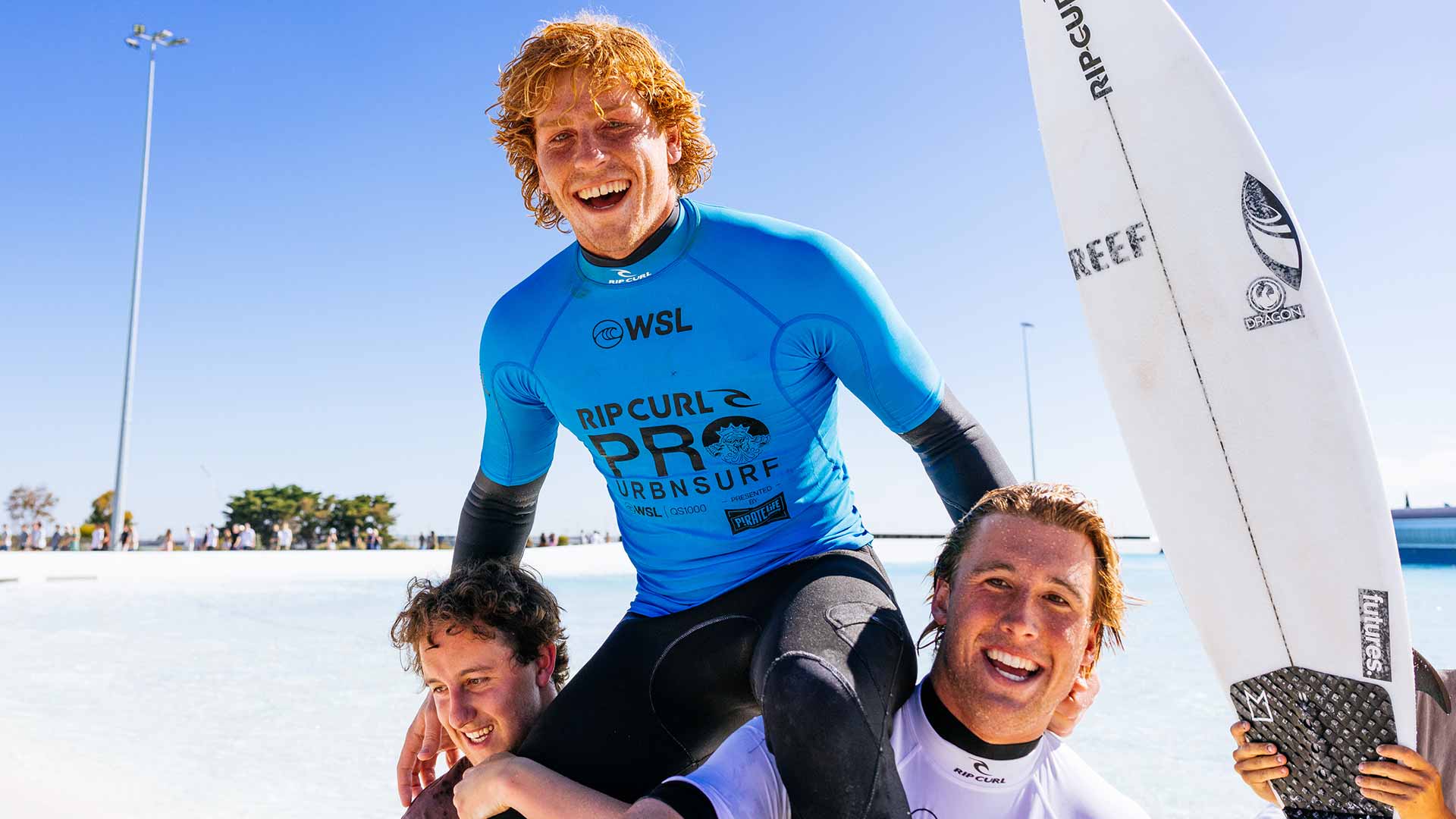 Cronulla's Jarvis Earle dominated throughout all heats with a combination of rail surfing and new school flare. He was a stand-out performer in the semi-final where he dropped five waves all in the excellent range with 9.1 and 8.9 being the highest. Both Huxtable and Earle were the only competitors of the event that scored in the excellent range. Earle finished second in the final with Victorian surfer Tully Wylie and New South Wales surfer, Michael Clayton-Brown finishing in third and fourth respectively.
The women took on the perfect-ocean like waves on the Right Point in the man-made lagoon. The final was a tight affair with all surfers locking in mid to high range scores throughout the heat.
It was a back-and-forth battle between the two natural footers, Nyxie Ryan (Lennox Head, NSW) and Ellie Harrison (Torquay, VIC) fighting it out to the very last wave of the heat. Lennox Head surfer Nyxie Ryan looked at home and took the win with a heat total of 16.7, including an excellent single wave score 8.77.
Event winner Ryan said "It was great to have one last event for the year in Victoria and at URBNSURF. All of the girls were absolutely ripping, I never felt confident that I had it in the bag but I'm pumped with the result.
Thanks to Ellie Harrison (runner-up) for letting me borrow her board for the event as I snapped mine in an earlier warm up".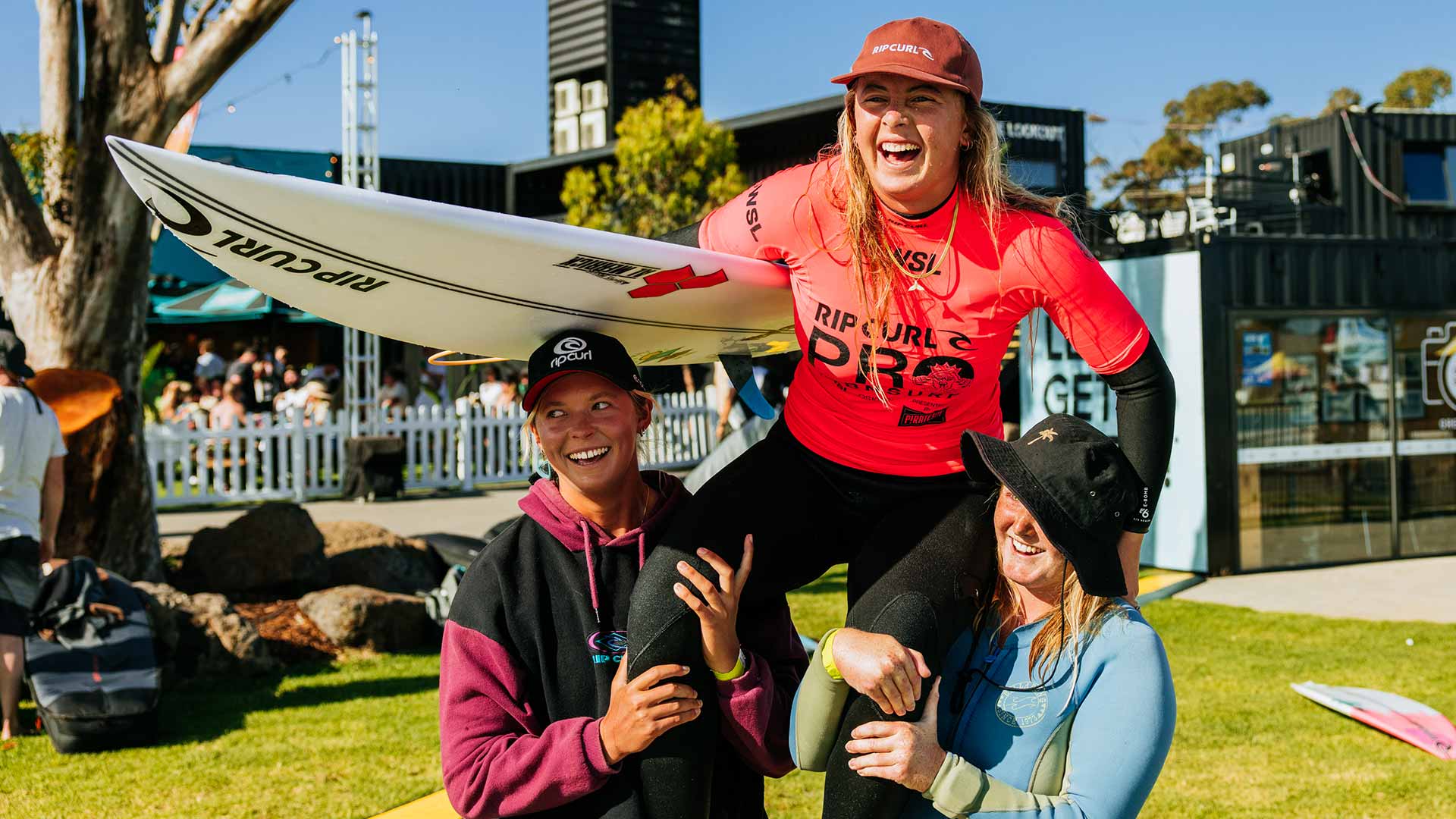 Queenslander Mia Huppatz and Victoria surfer Sage Goldsbury finished third and fourth and showed a variety of maneuvers with precision throughout the day.
World Surf League Senior Vice President Tours and Head Of Competition, Jessi Miley-Dyer said "The idea that someone can be here in Melbourne, surfing so close to the city, having the chance to learn," MileyDyer says. "Wave technology has a place and will be a big part of developing our next generation of stars."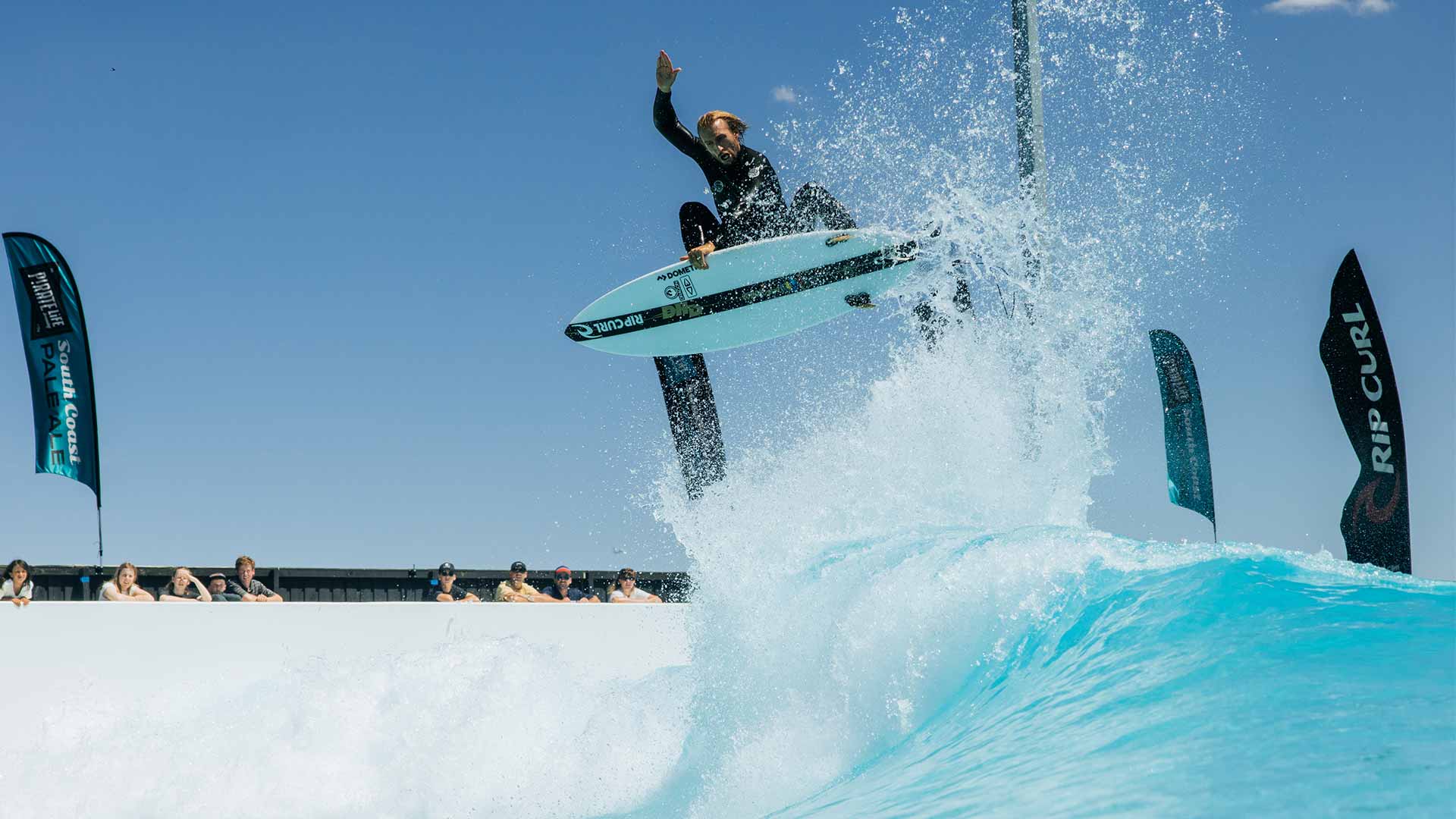 Finals Results:
Mens:
1st - Xavier Huxtable
2nd - Jarvis Earle
3rd - Tully Wylie
4th - Michael Clayton-Brown
Womens:
1st - Nyxie Ryan
2nd - Ellie Harrison
3rd - Mia Huppatz
4th - Sage Goldsbury