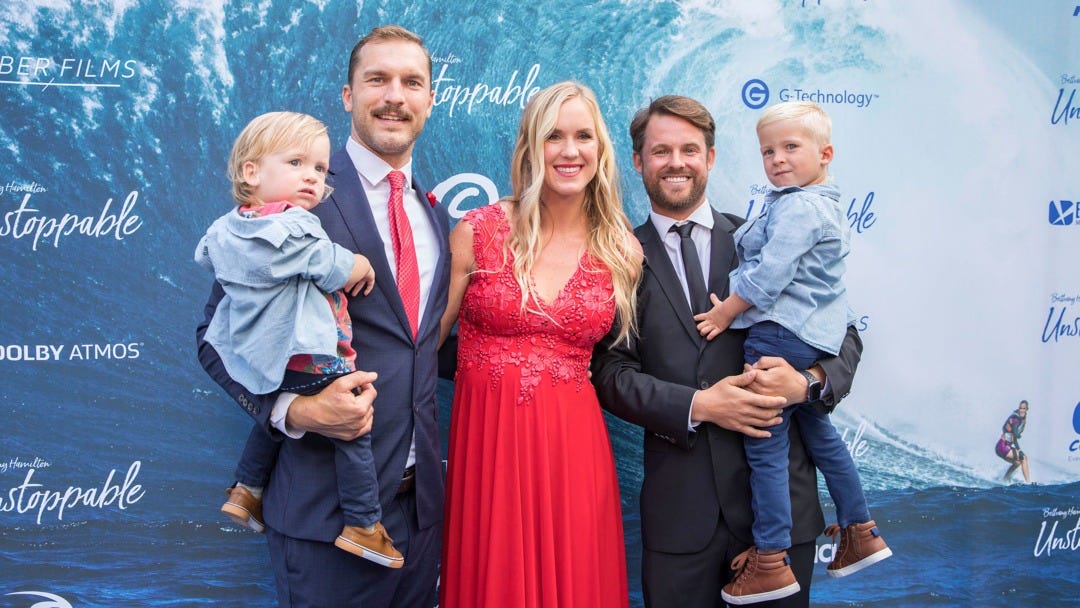 07/12/2019
Bethany Hamilton: Unstoppable Screens in Los Angeles, Release to Theatres in USA
An evening with glitz and glam, Bethany Hamilton's new feature film, Unstoppable, screened just a few days prior to its release in theatres around the USA.
Just a few evenings ago, Bethany Hamilton celebrated the screening of her new feature film, Unstoppable, with a red carpet evening in Hollywood. The screening comes just days before the release of Bethany Hamilton: Unstoppable in over 200 theatres around the USA, beginning on Friday, July 12, 2019.
Followed by a Q and A session with Bethany and film director Aaron Lieber, the film has already begun capturing the hearts and minds of viewers around the world.
About BETHANY HAMILTON: UNSTOPPABLE...
BETHANY HAMILTON: UNSTOPPABLE tells the story of surfer Bethany Hamilton, who at age 13 was out surfing when she was attacked by a 15-foot tiger shark, a run-in that cost Hamilton her left arm. But not only did Hamilton survive the attack, she was back on the competitive surfing circuit less than a year later.
More than a decade later, Hamilton, now a mother, undertakes her greatest challenge: chasing a toddler and the biggest wave of her career. BETHANY HAMILTON: UNSTOPPABLE is the untold story of the heart of a champion and her resilience against all odds to become one of the leading professional surfers of our time. Bethany Hamilton is continuously rewriting the rules on being a fearless athlete, and brings new meaning to the phrase "surfs like a girl."