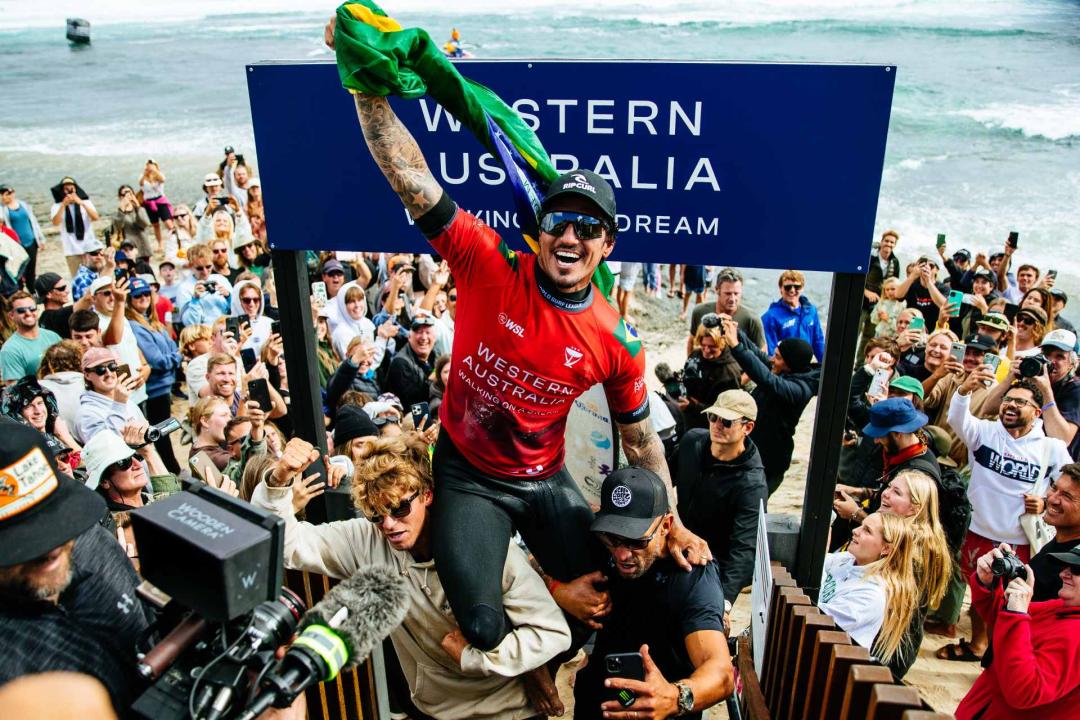 04/28/2023
Gabriel Medina Wins The 2023 Margaret River Pro, Tyler Wright New World Number One.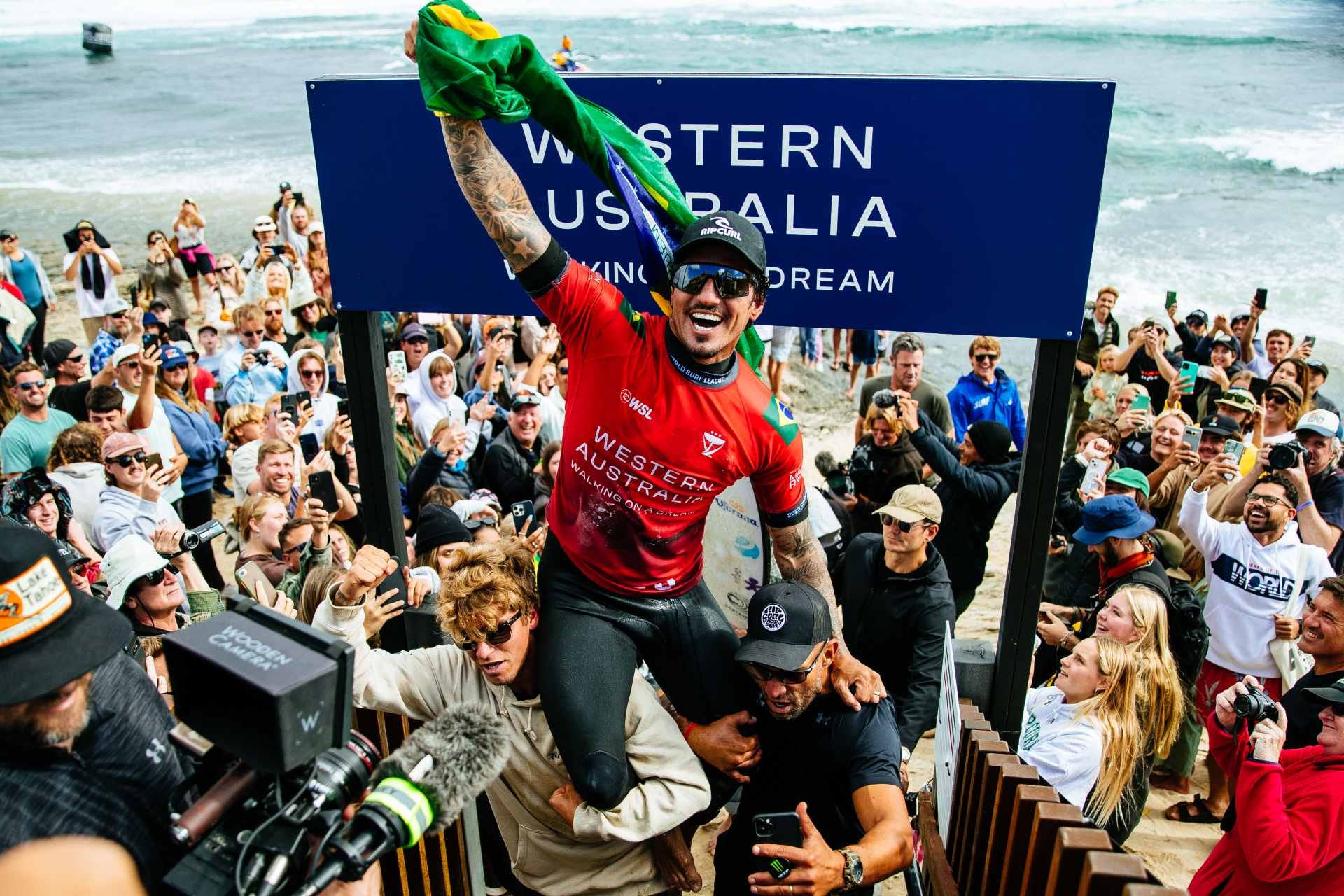 Gabriel Medina secures his first win of the season which puts him back in the world title conversation. Finding his rhythm on the big, open-faced rights, the combination of his deep bottom turns and powerful, full-throated top turns proved to be the winning formula for the Brazilian goofy-footer.


"It feels amazing, it is a contest that I always struggle to win. I had to really focus on that one, it feels amazing to win here. It is a challenging wave. I have been struggling in the past few events, but we've worked hard to get into the rhythm again. I feel like I'm back in competition mode and it's amazing." - Gabriel Medina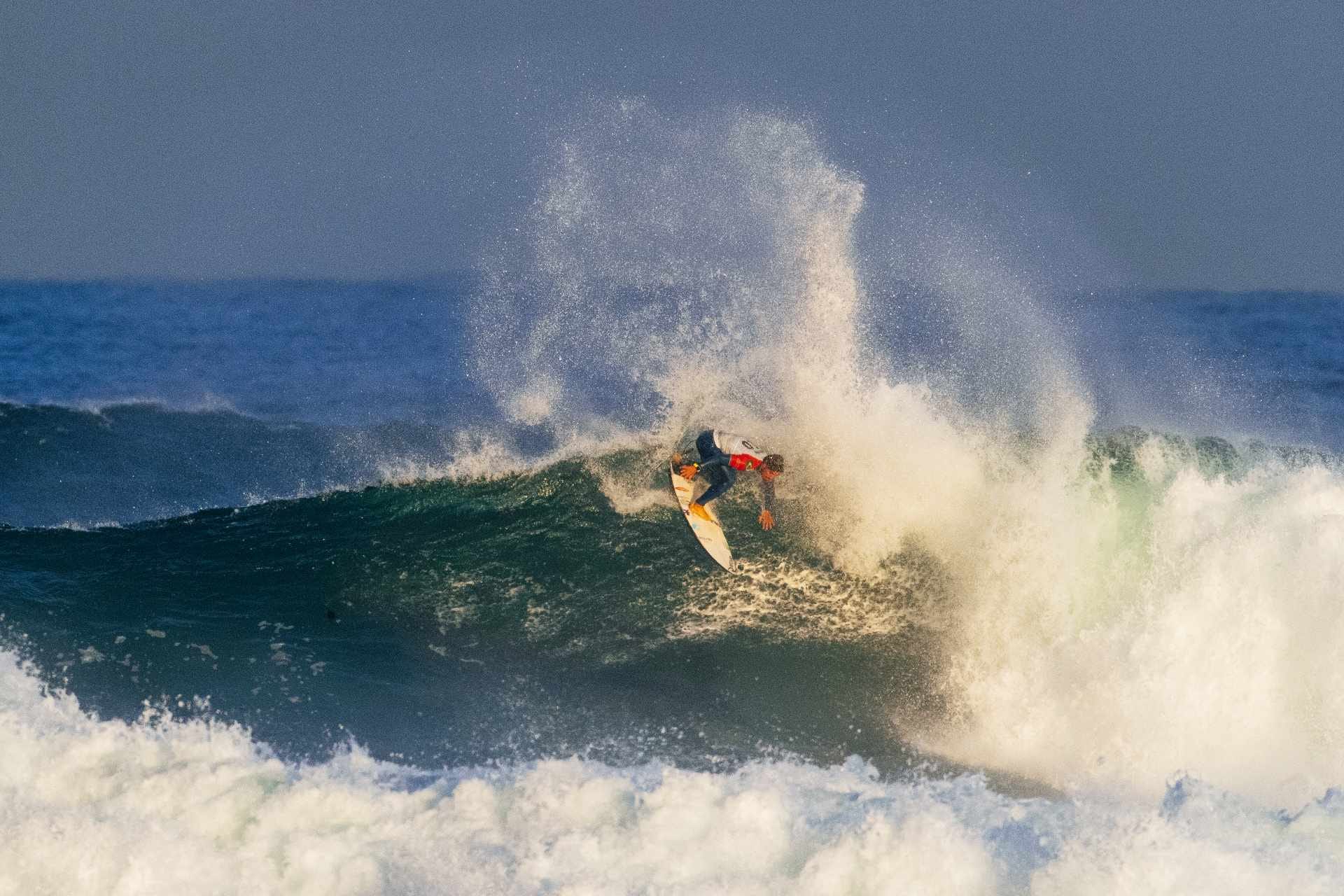 It's been a brilliant week of competition in West Oz, the waves have been pumping and the conditions clean and inviting. Wright started the week in fine form and continued to build momentum heat after heat. In the Round of 16 she faced a reenergized Johanne Delay, but stepped up to the challenge with a strong 16-point heat score.

In the Quarters, Wright faced eight-time world champ Stephanie Gilmore, who's effortless style has been on full display Down Under. Dropping a pair of seven-point rides on the GOAT, Wright was into the Semis, where she faced Florida's Caroline Marks.

After a strong performance in the Semifinal, Tyler faced five-time world champion, and CT rival Carissa Moore in the Final. With a slow start and deteriorating conditions, Moore kicked the heat off with a 5.00, Wright answered back with a 4.57. After holding priority for the majority of the heat, Moore surfed her way to 6.10 and her first event win of the season. Tyler Wright's runner-up finish sees her wearing the yellow at the Surf Ranch Pro next month.
"Carissa is an incredible competitor and to have another final with her was amazing. I'm pretty sure we almost had one 10 years ago and I felt like the sets just came non stop, and we looked at each other going "that's not really what we expected" - and I kind of had the same feeling out there. Like this is not what we were paddling out to 20 minutes ago. It didn't go great for me this final, but I've had a wonderful week, and a wonderful Australian leg. It's been amazing to be out here on Wadandee Buja."


"I haven't been in that position (World No. 1) for a long time. I really like what I'm doing at the moment, I really like how my team has worked with me for the last year and a half, to really position myself in the way that I want to be, really value based driven work. It has been an amazing last few events." - Tyler Wright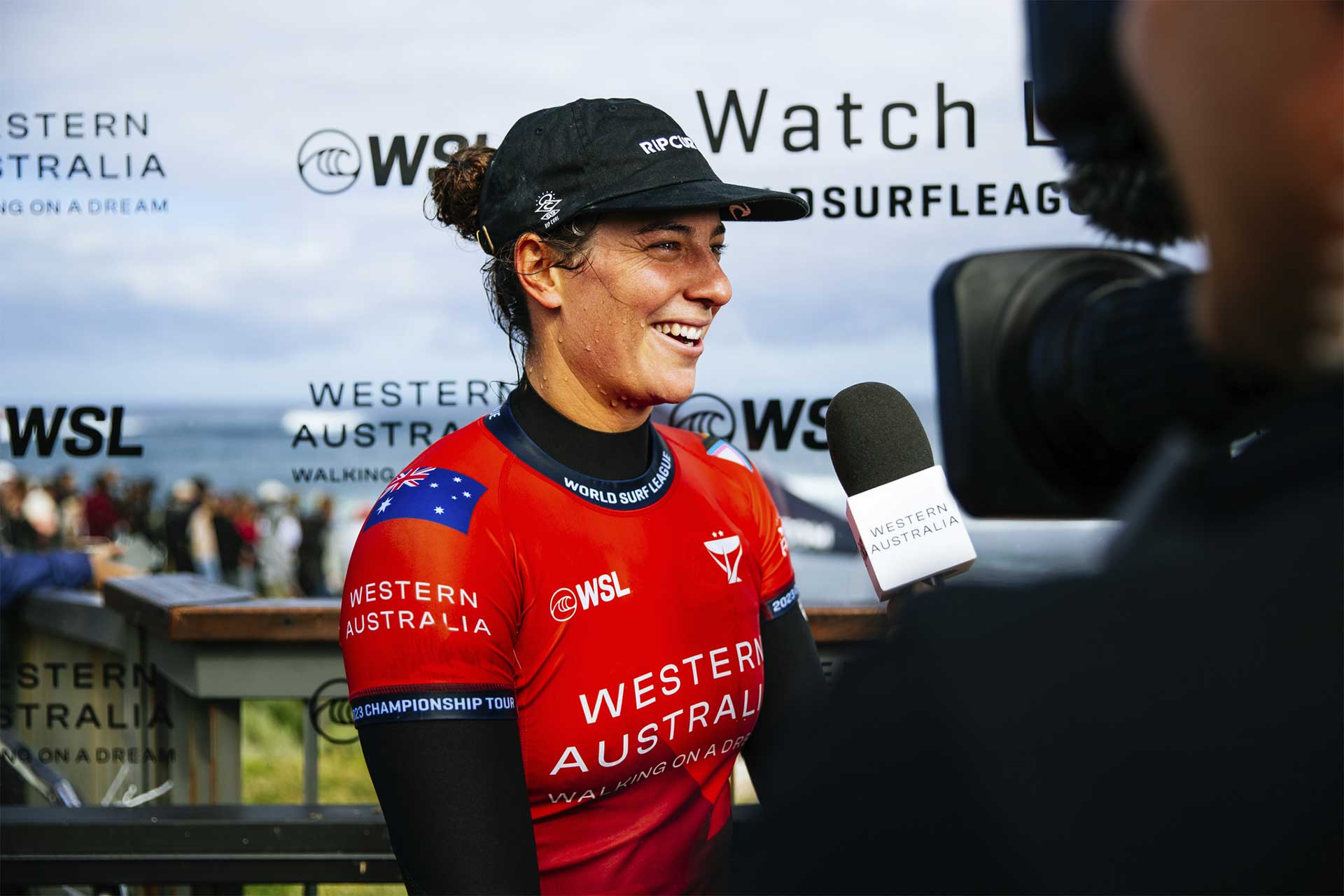 Medina faced an equally talented field on his way to the Final. In the Round of 16 he had to fight past South African lead foot Jordy Smith. The quarters saw a clash of Brazilian world champs as Medina took on 2022 champ Filipe Toledo. The power of Medina's backhand proved too much, which set up another Brazilian battle in the Semis, where he faced the man in the yellow jersey, Joao Chianca.

Medina dominated the Final against Griffin Colapinto, scoring a 9.5 with 20 minutes still on the clock, Griffin scored a strong 8.17, but with Medina scoring yet another excellent score, his first Championship Tour win of 2023 was in the books. With 17 CT wins, Gabriel joins the likes of Mark Richards and Barton Lynch on the all time winners list.
"Yeah it's amazing to come in with a win here. Another tough event for me - as I've said - always struggling to make heats here. But this year, I've changed it up a little bit, I have been training a lot. And to have my friends here from home is amazing, and a win is a win, it feels amazing. It means a lot to me here."

"I was really fired up, waking up today I felt like I was in a good vibe. It's great to see all these Brazilian guys coming up, we try to push each other. We are having good momentum on tour and it's been a lot of work, and friendship and just trying to make the most of it." - Gabriel Medina
With the Championship Tour wrapping up the Aussie leg, the action now heads to California for the Surf Ranch Pro. The waiting period kicks off on May 27 (spoiler alert, it's going to be firing.)