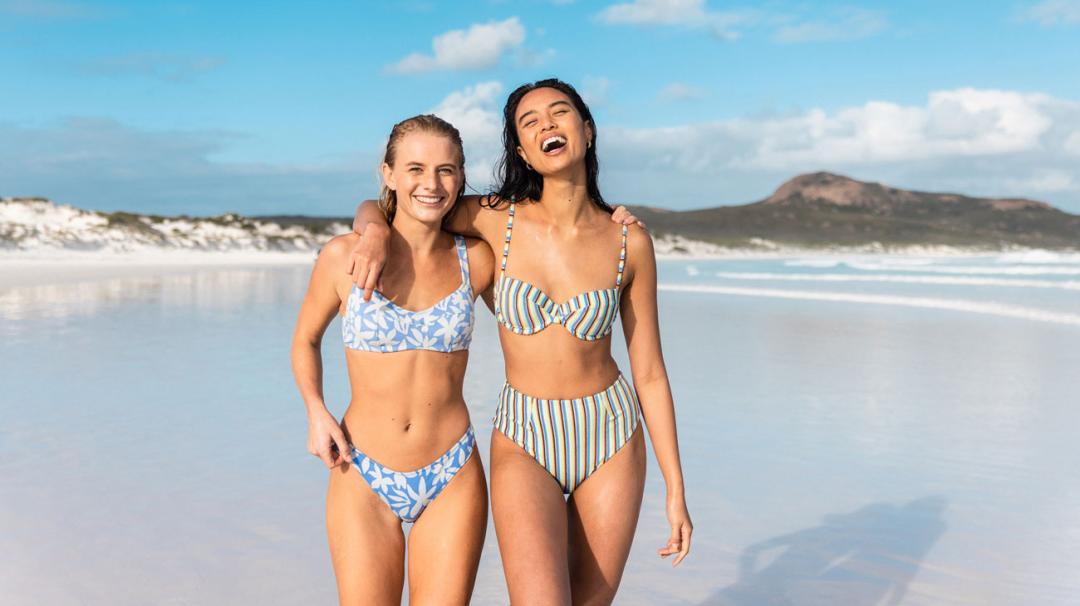 10/20/2023
Sun-Kissed Style in Holiday Tropics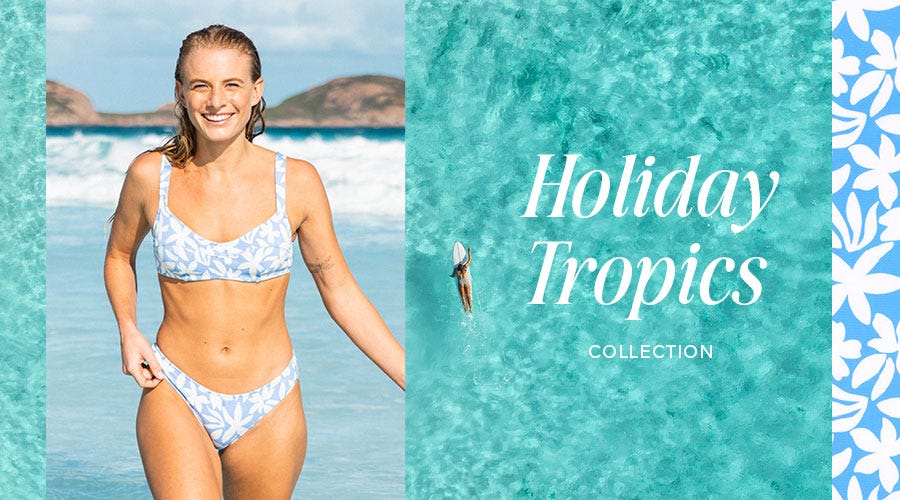 Location: Esperance, Western Australia
Dreams of tropical holidays influence this collection with vivid brights and clashing colour combinations. The jacquard and terry swim fabrics channel a retro vibe paired with postcard prints on the tees and fleece.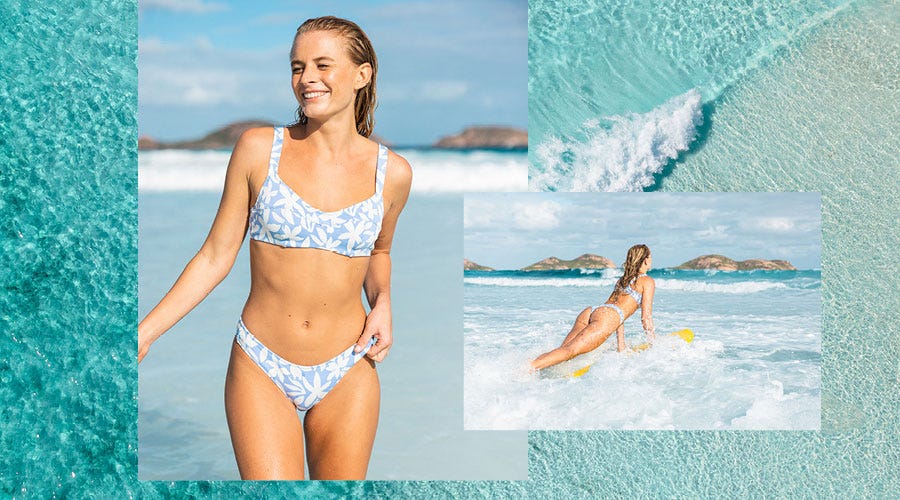 Dive headfirst into a collection inspired by sun-drenched tropic getaways, guaranteed to give you the mood boost you need.
The Holiday Tropics Collection evokes series beachside retro vibes - think flattering high-waist silhouettes, jacquard and terry swim fabrics as a nod to retro surf fashion.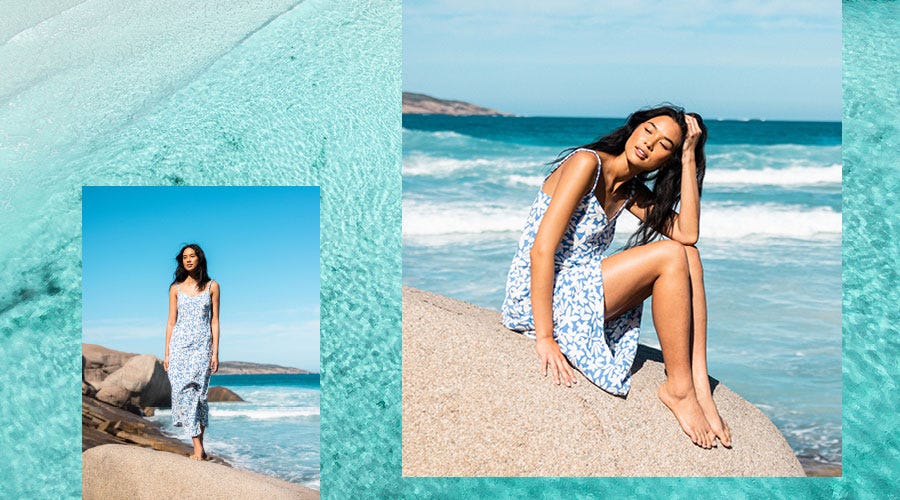 A mood boost you can wear! Our postcard-perfect printed tees and fleece will take you back to your favourite summer moments.