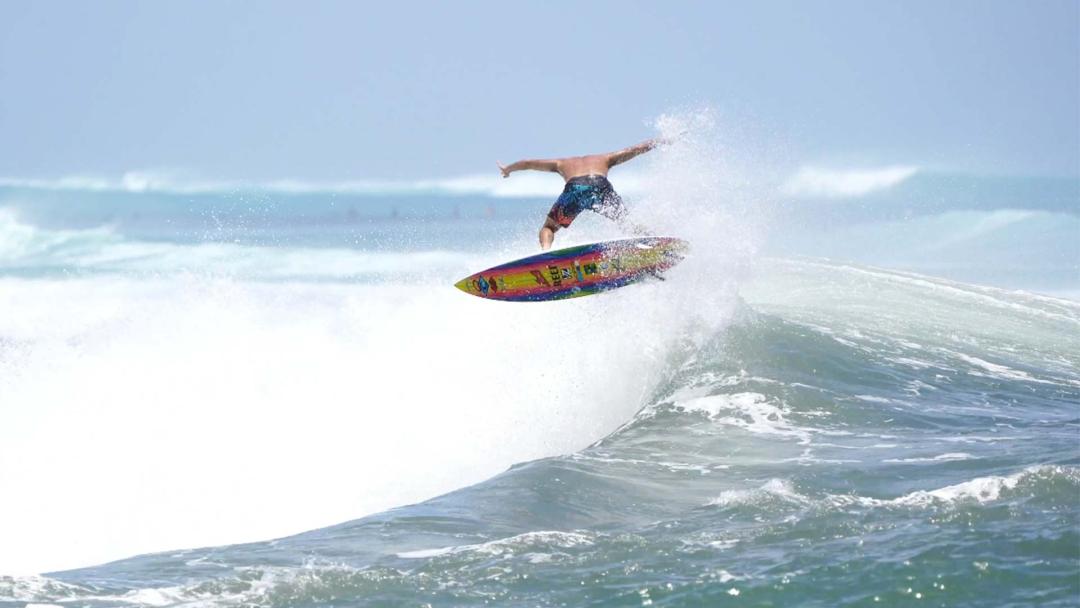 05/31/2022
Mason Ho Surfs The Famous Ala Moana Bowls
Mason Ho returns to one of his favourite breaks on the South Shore, Ala Moana Bowls, and makes it look… well, so fun.
If you're sharing a lineup with Mason, chances are you're in the right spot at the right time. When summer hits Oahu, it's normally a relatively sure bet that the North Shore is going to go into hibernation. And while that's not always the case, surfers' eyes generally look towards the southern side of the island to score waves.
However… wherever Mason Ho goes, a dreamy wedge awaits. Last week, Ala Moana Bowls lit up, and Mason Ho was there to get amongst it.
Dive in for 8 exciting minutes, the way in which only Mason Ho can bring. Press play, sit back and enjoy.
Film: Rory Pringle
Bonus Video:
Ep. 1 landed with a bang! (Literally, as Mase takes an infinite number of dry-reef slams) while eagerly air-dropping his way into a ferocious tango with what could only be deemed an un-surfable slab by most mere mortals.