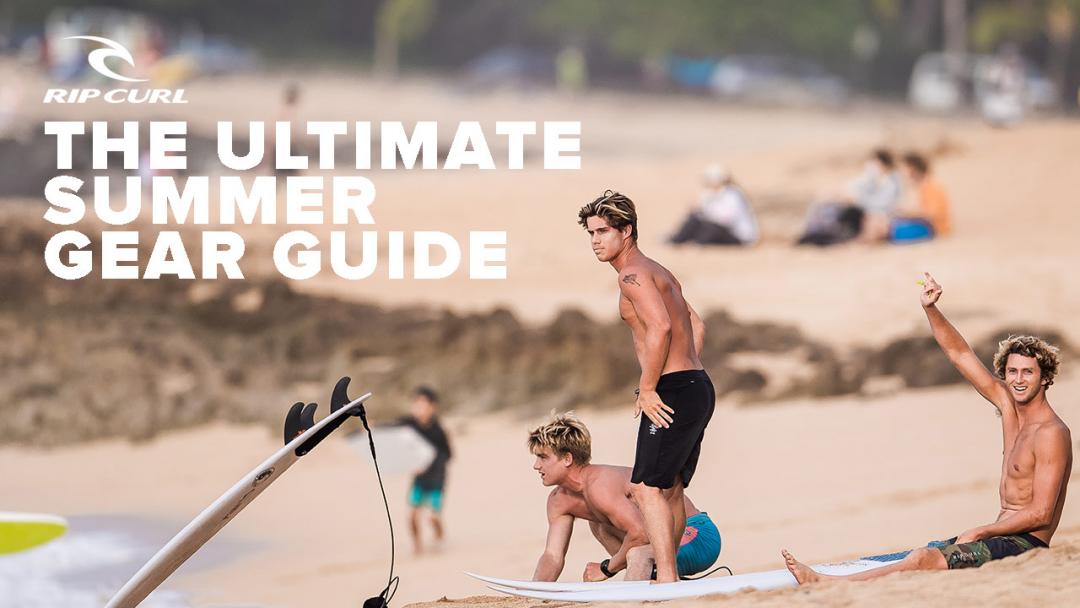 05/07/2021
Ultimate Summer Gear Guide for Men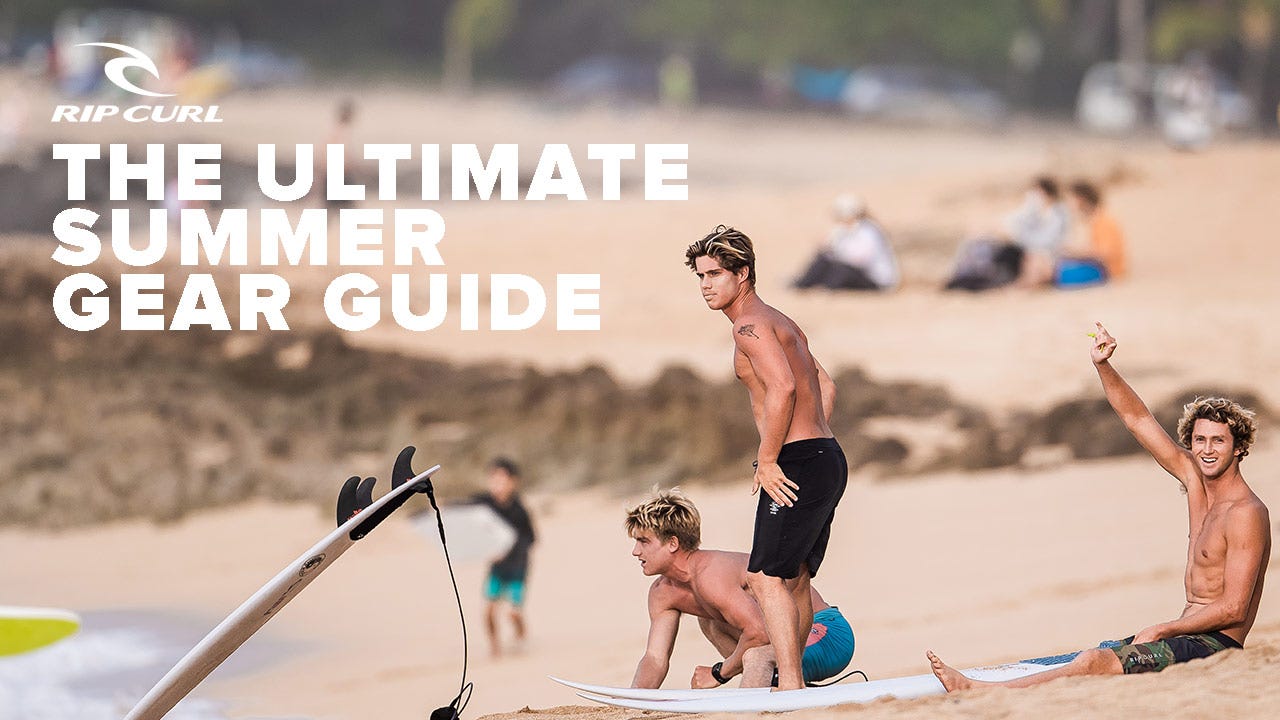 The Surfer's Go-To Guide for Summer
Surely, one of the best times to be a surfer is here. Post-work sessions, warmer temps with tepid waters, new swell direction and dormant locals lighting up. Wetsuits are dried and retired from their long, hard Winter run. Wetsuit Jackets and Boardshorts fill the lineups. The all-day Saturday session returns. In short, it's hard to beat.
But – a day at the beach or that dreamy Summer session is only made good with the right gear. Comfortable boardshorts, flexible neoprene, soft surf tees and all the gear needed to get it there. Luckily, our Ultimate Summer Gear Guide is here to make it easy. Explore our best-selling Summer products from hybrid Boardwalks, Surf Series accessories, Mirage Boardshorts, E-Bomb Jackets and plenty more - it's your one-stop-shop for that perfect Summer session.


Mirage 3-2-One Ultimate Boardshorts
Tested in the heaviest conditions while on the Search, the Mirage 3/2/One Ultimate Boardshort represents the pinnacle in our board short technology. 3 elite fabrics have come together to make One of the best board shorts you have ever worn - tough where you need it, stretch where you feel it.
Mirage Core Cordura Boardshorts
Clean, crisp design, made from durable cordura fabric, the Mirage Core Cordura boardshorts are the unsung heroes of the Rip Curl performance range. They quietly get the job done everyday the sun shines. At 18" they're cut just above the knee, treated with a fabric dye that looks sharp wet or dry, and finished with a velcro back pocket. All killer no filler!
Bondi 17" Volleys
Simplistic design and premium comfort never go out. Available in a range of colors for any style and featuring an elastic waistband, ECANzyme wash, durable woven labels and a 17" outseam, these are the ultimate comfort shorts for the shore or in the water.
Classic Tees
From the beach to the street to everyday wear and tear, our latest collection of men's t-shirts have you covered this Summer. Crafted from premium cotton to compliment your style while out on your Search.
Shirts and Woven's
Button-ups done right. Made for Style our woven collection mixes surf inspired prints across lightweight stretch fabrics that move with you on your memory-making, summer nights.
Mirage Global Entry Boardwalk
The ultimate hybrid travel short. The Global Entry is made from hydrophobic, 4-way Cordura stretch fabric, travel stow pockets, welded zippers and more.
Mirage Mason Backyards
Mason Ho's approach to the ocean is a lot of things; unorthodox, inverted, psychedelic. This season his team short is a reflection of the man, myth and legend and also the wild, raw surf mecca that is his backyard of Hawaii.
The Surf Series
Our F-Light Surf Series collection provides technical wet & dry equipment to see you through your Search. Made for Durability – this collection of bags will protect your gear while allowing for ultimate mobility.
Surf Series Locker 45L Bag
The Surf Series Locker 45L is more than a bag; it's technical wet and dry equipment. Featuring fully welded internal construction, water-resistant finish, multiple stash pockets, and our wettie dry system to dry your suit quicker in any location!
Surf Series 30L Backpack
The Surf Series 30L Bucket is more than a bag; it's technical wet and dry equipment. Featuring fully welded internal construction, water-resistant finish, collapsible design for easy storage, and a waterproof wet/dry bag.
F-Light Travel
After carry-on? Or checked baggage? Choose from Global, Transit, Cabin, Boardbags and more. The premium F-Light range is custom-built for streamlined globetrotting with great travel hacks like inline wheels, telescopic handles, and durable lightweight construction.
Headwear
Made for Shade… we've got you covered for those searing summer days with our selection of surf inspired, premium headwear. From the essential Straw Hat to our favorite Buckets and everything in-between.
Search GPS 2 Watch
Like no other in the lineup. Track your waves, speed, distance and more while racking up your wave count with each session. Now paired with Surfline Sessions, paddle out in front of any Surfline cameras and replay your waves directly on your phone before you're even out of your suit.
Search GPS2
Shop Watches
E-Bomb 1.5MM Wetsuit Jacket
This wettie top was constructed entirely of our signature E6 neoprene, and sealed seams with an added stress point tape. We've also added a boardie loop and a low profile collar detail. Your go-to Summer companion.
Surf Changing Poncho
The Surf Changing Poncho Towel just makes life easy. A great surf towel for changing in the parking lot or on the beach, aiming to get you out there quicker. Made of a cotton terry and detailed with a Rip Curl wettie badge embroidery.
Surf Accessories
Whether you need a new leash, Piss Off to clean your wetsuit, a koozie to keep your beer cold or a logo keychain to open it, we have it. Shop our favorite surf accessories for the holiday season!
Gift Cards
Perfect for gifting your favorite surfer this Summer. Just enter the inbox you want the card delivered to, and it will be automatically emailed to them.