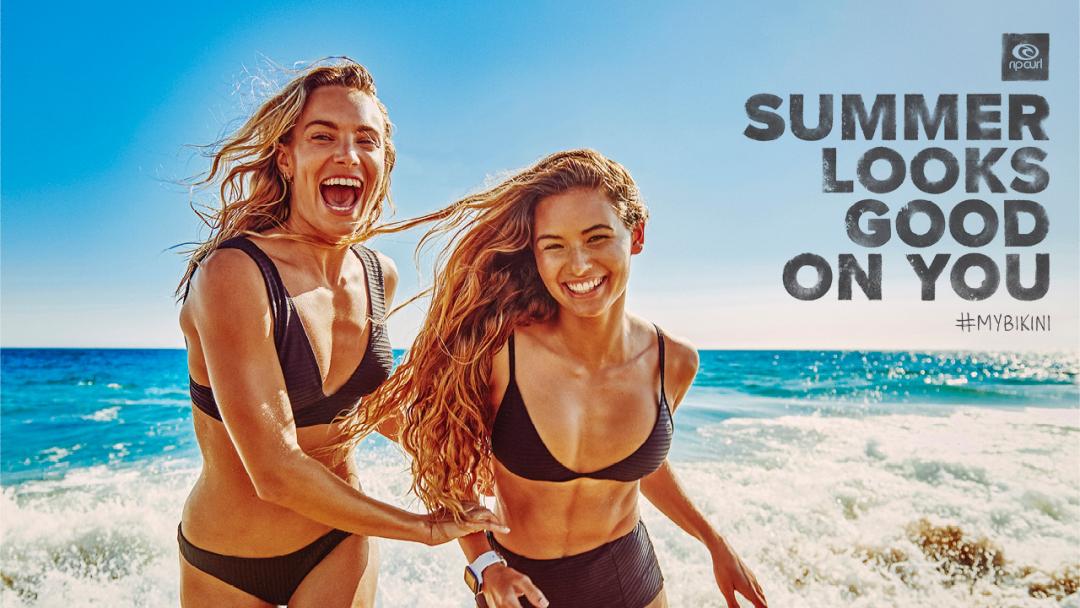 05/07/2021
Women's Summer Gear Guide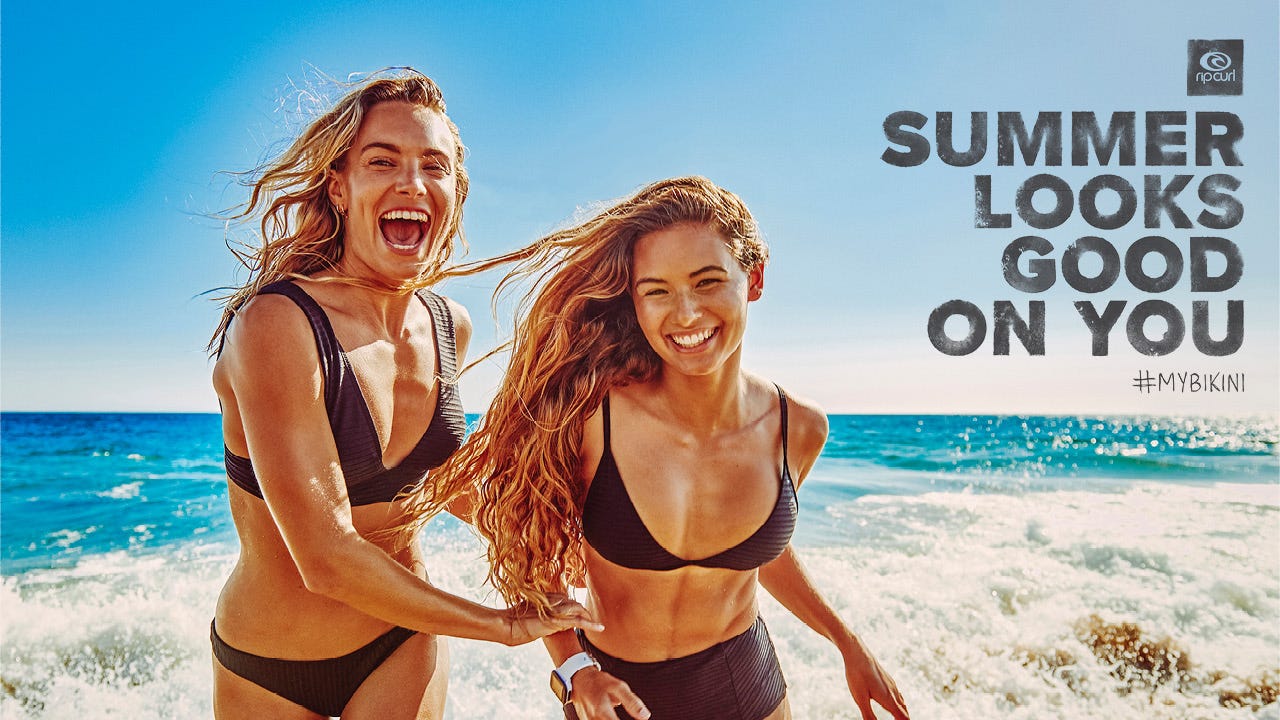 The Surfer's Go-To Guide for Summer
Surely, one of the best times to be a surfer is here. Sunny beaches, warmer temps with tepid waters, fun waves and pool days. Wetsuits are dried and retired from their long, hard Winter run. Surf suits and bikini's fill the lineups. The all-day Saturday beach-day returns. In short, it's hard to beat.
But – a day at the beach or that dreamy Summer session is only made good with the right gear. Comfortable swimwear, reliable surf suits, soft surf tees and all the gear needed to get it there. Luckily, our Ultimate Summer Gear Guide is here to make it easy. Explore our best-selling Summer products from swimwear to accessories to apparel and plenty more - it's your one-stop-shop for that perfect Summer session.
Premium Surf Series
Defined by quality, style and superior construction, Premium Surf Essentials swimwear is a sophisticated take on our super popular Surf Essentials range.
Wipeout Collection
Freedom, fun and bold graphic fashion. Take a trip back to the '90s with the Wipeout Collection, mixing psychedelic multicolored tie dyes with strong decade graphics. Designed to inspire for generations to come. The Wipeout Collection – Looks Good On You!
Surf Essentials
The perfect swim for the perfect day. Celebrate Summer in the Premium Surf and Classic Surf Series, both featuring our best-selling silhouette and made from premium materials.
Classic Surf
Classic Surf apparel is perfect for a night out or simply covering up post-surf. With lightweight, well-made fabrics and coastal inspired styles, the Classic Surf collection is a warm weather must have.
Classic Surf Short
Let the waves hit your feet and the sand be your seat in the Classic Surf Beach Short! It's designed with a shaped hem and a smocked elastic waistband with drawcord.
Sayulita Collection
Vibrant, tropical and bold, this is the Sayulita collection. Inspired by perfect surf and bright colors found in a small surf town on Mexico's west coast, Sayulita takes us to a simpler paradise. With '70s inspired stripes and a strong tropical yardage, you'll find yourself dreaming of warm days and cool waves, just south of the border The Sayulita Collection – Looks Good On You!
Tees 'n Tanks
Surf inspired graphics splashed across premium cotton with a perfected fit…our selection of easy to wear tees will mix and match with all your favorite summer looks.
Palmetto Collection
Escape to paradise with this easy, breezy vintage inspired tropical palm. Transport yourself to the island of your dream. The Palmetto Collection – Looks Good On You!
Mirage, The Surfers Bikini
The ultimate surfer's bikini is here. Meet Mirage, your go-to Summer surf & swim series! Supportive, flattering and comfortable, these performance-focused suits and bikinis are perfect from lineup to lounging. Explore Mirage now!
The Bombshell Series
Meet your new favorite wetsuit…the Rip Curl Bombshell Series. Warm where it counts, stretch where it matters, and freedom to take on Summer's tanning rays…the Bombshell Series is the ultimate women's summer wetsuit.
Surf Accessories
Whether you need a new leash, Piss Off to clean your wetsuit, a koozie to keep your beer cold or a logo keychain to open it, we have it. Shop our favorite surf accessories for the holiday season!
Gift Cards
Perfect for gifting your favorite surfer this Summer. Just enter the inbox you want the card delivered to, and it will be automatically emailed to them.