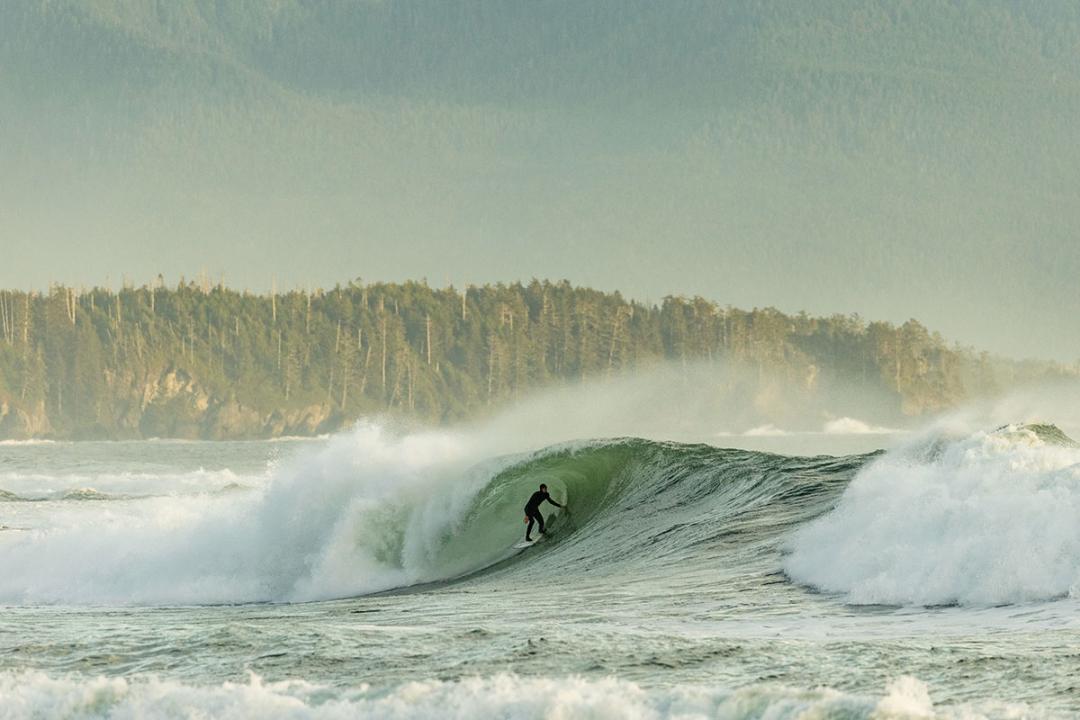 06/01/2023
On The Search In Canada With Reed Platenius
"ALMANAC", the latest release from Rip Curl team rider Reed Platenius and filmmaker Drew Austin, takes you on a journey scouring Vancouver Island's remote coastline in search tasty untouched slabs.

ALMANAC [ awl-muh-nak ]: noun - an annual publication containing a calendar for the coming year, the times of such events and phenomena as anniversaries, sunrises and sunsets, phases of the moon, tides, etc., and other statistical information and related topics.

"Navigating the surf scene on Vancouver Island is no easy feat. It's a science involving reading charts, understanding weather patterns and ocean tides. It's also understanding the land and the surrounding waters. It's being ocean savvy, and having a willingness for exploration. The island is like nowhere else. It's cold, stormy and unpredictable. Surfing here isn't necessarily hard; you can just roll up to the beach in Tofino like anywhere else and paddle out. However, finding new and uncrowded, higher quality waves involves a whole lot more. Long drives, long boat rides, open ocean, and unpredictable weather. A lot goes into putting a piece like this together. Sometimes we'll travel 9 hours one way and come away with nothing. But for Reed, it's the drive for exploration and adventure that keeps him motivated.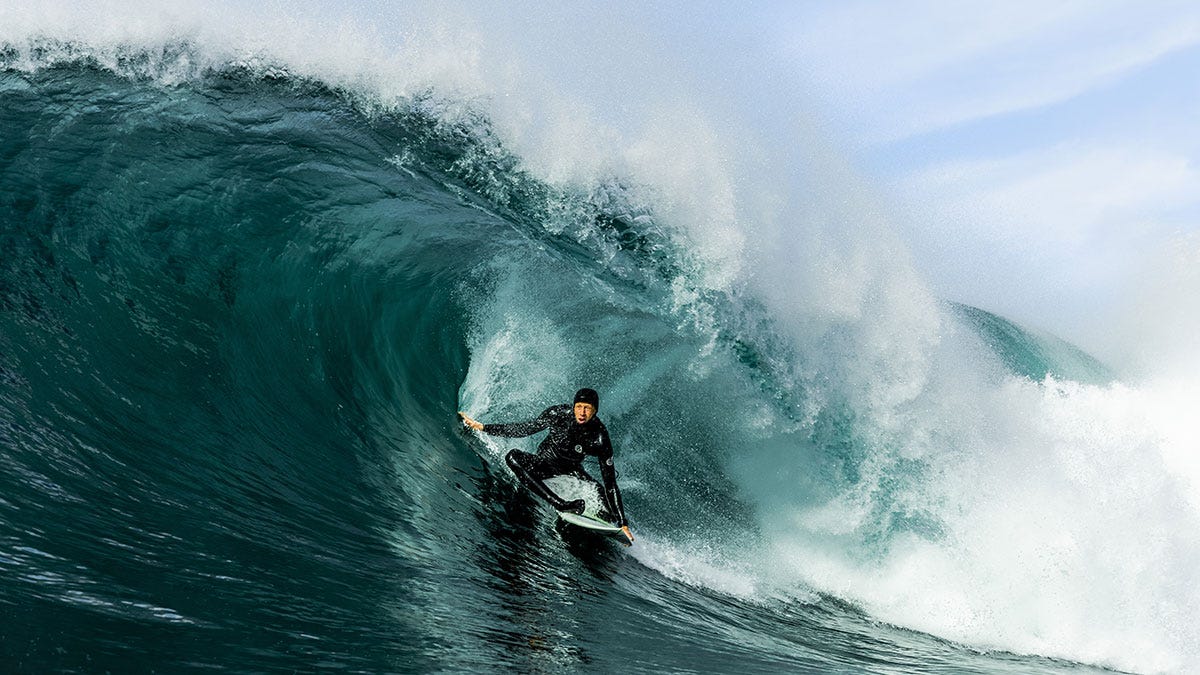 "Working with Reed is a treat. The kid is a walking highlight reel and always manages to score some clips no matter what the conditions. He is the reason the film is called Almanac. He is so good at understanding all of the elements that are needed for specific locations, and so good at understanding what is needed to pull off each trip. I went into this with a lot of blind trust that he knew what he was doing and where we were going was going to be good. Reed literally lined up a 2 hour window, 9 hours away by car, then an hour long hike to a very fickle slab. Sure enough, we walk up, the tide, the wind and the swell have all lined up. As you'll see in the film, Reed gets barrelled at this super shallow slab, miles and miles away from anything.

"The film for me was a piece of creative expression. I didn't want to have any voice overs or much of a storyline. Just more of an art piece that portrays the emotions, and thoughts of searching for waves in Canada. It also is just great surfing with Reed's talent at the helm. We collaborated well and what came from it is above--we hope you enjoy it as much as we enjoyed making it." -- Drew Austin

"The trips that we did for this film might not even be considered trips, but rather adventures that entailed packing a boat or car and venturing.

"I scour maps, charts and buoy readings everyday for the pure joy of finding some equation that will work out to be a wave. I remember being in grade 7, coming home from school with my buddy Seth and running upstairs to my dad's work computer. We would take turns analysing Vancouver Island on Google Earth. Dropping a pin at every reef, point or rivermouth that looked even remotely like it would generate a wave. I figured out how to measure degrees on Google Earth and would write in a range of swell directions that I thought might work. We did all of this not thinking we'd somehow get to these places, but just with the dream of what we imagined it might look like on its day.
"These far away places are the places that Drew and I went in ALMANAC. Let's just say the waves didn't look like Seth and my childhood visions. We often changed course halfway through a trip, to a different destination because of the ever changing weather. These trips are never perfect and rarely ever work out as planned but we always come home smiling.

"It's hard for me to ever feel satisfied or finished with projects because I feel I can always do better surfing than my last. Working with Drew on this project was both fun and humbling. It felt like we both learned as we went, and like the trips we went on, always had a vision on what we wanted the final product to be but constantly changing course.

"I'm so proud of what we were able to create and can't thank Drew enough for trusting me with his life in the filming of ALMANAC."

Enjoy! -- Reed Platenius