05/18/2023
Samuel Pupo Claims Challenger Series Victory At The Gold Coast Pro, Snapper Rocks.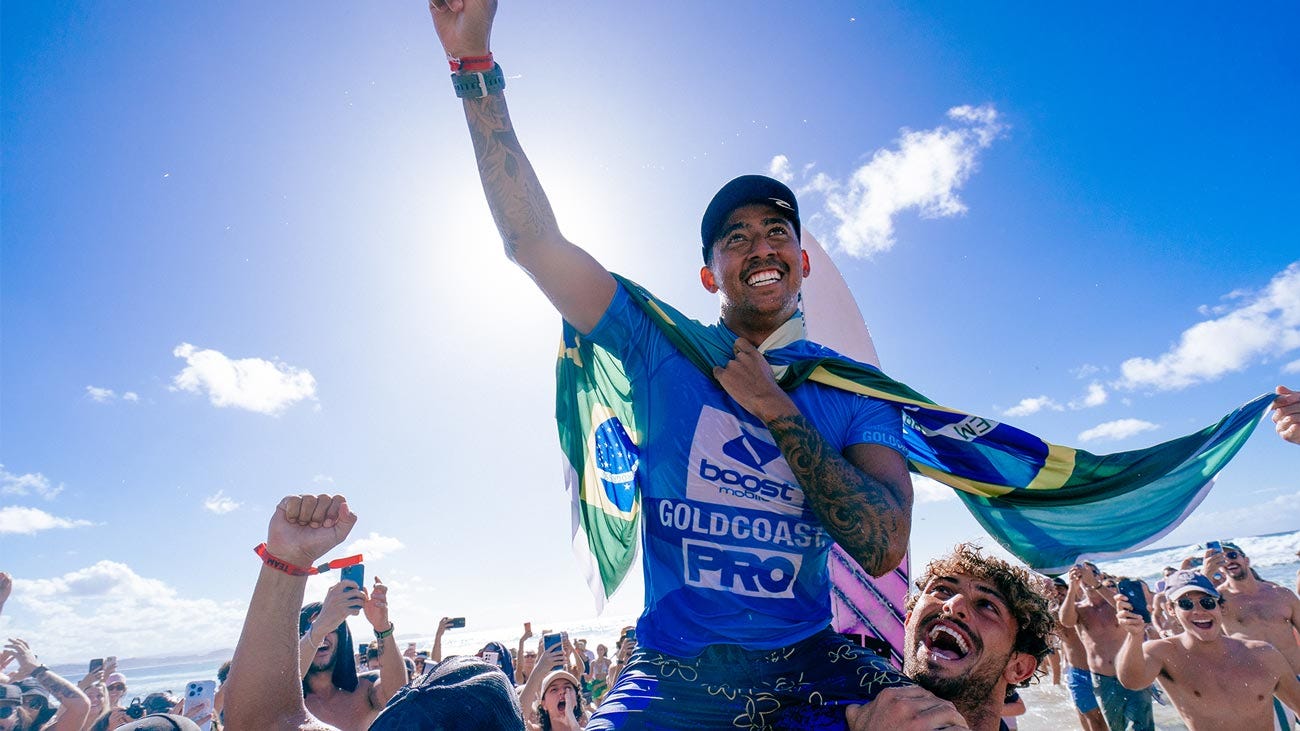 2022 Championship Tour Rookie of the Year Samuel Pupo has a new gusto following the mid-season cut as he claims his first Challenger Series victory at the Gold Coast Pro.
The hunt for 2024 Championship Tour (CT) qualification officially kicked off, with Samuel Pupo a clear stand out, overpowering the men's draw in blistering form. Spectators packed the beach to witness the Rookie of the Year sear his way through Finals Day over established names and the next generation of CT hopefuls.
Competition closed out in 2-3 foot conditions at Snapper Rocks, where a full day of action saw Pupo victorious and on track to hopefully re-qualify for the 2024 Championship Tour.
After falling victim to the mid-season cut by just one heat at the Margaret River Pro, Pupo bounced back and delivered some of the best performances seen all week at Snapper Rocks, and he is back on track to re-qualify for the 2024 CT.
In the final, Pupo came up against Imaikalani deVault, another CT hopeful from Hawaii. Making the most of every set wave, Pupo built momentum and eventually landed a massive air-reverse followed by two turns to secure a 15.10 heat total. This left deVault requiring a near-perfect score to take the lead. Despite executing an air of his own and posting a 5.83, it wasn't enough to overcome a fired-up Pupo.
"It feels so good to win, it was such a hard year for me," said Pupo. "I got one good result and I just needed one more result but came up short. But God knows his plan and I just tried to reset coming to the Gold Coast. Winning here is another dream come true. Thank you, everyone, for supporting me. There are so many good things around me besides falling off the tour.
Two weeks ago I was having such a hard time and now I'm winning a contest. I can't wait to go to Narrabeen and do my best."
Now, the focus shifts to the Sydney Pro where Pupo will look to back up his result and secure his spot on top of the rankings. #VaiSamuca