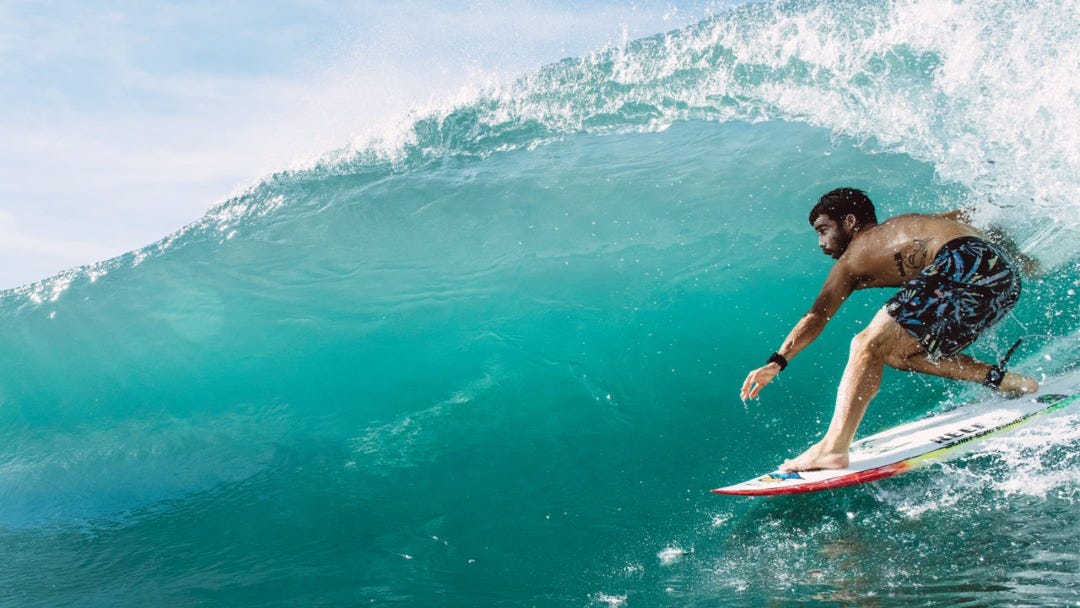 11/23/2019
Relive and Rewatch Every Wave with the Search GPS2 and Surfline Sessions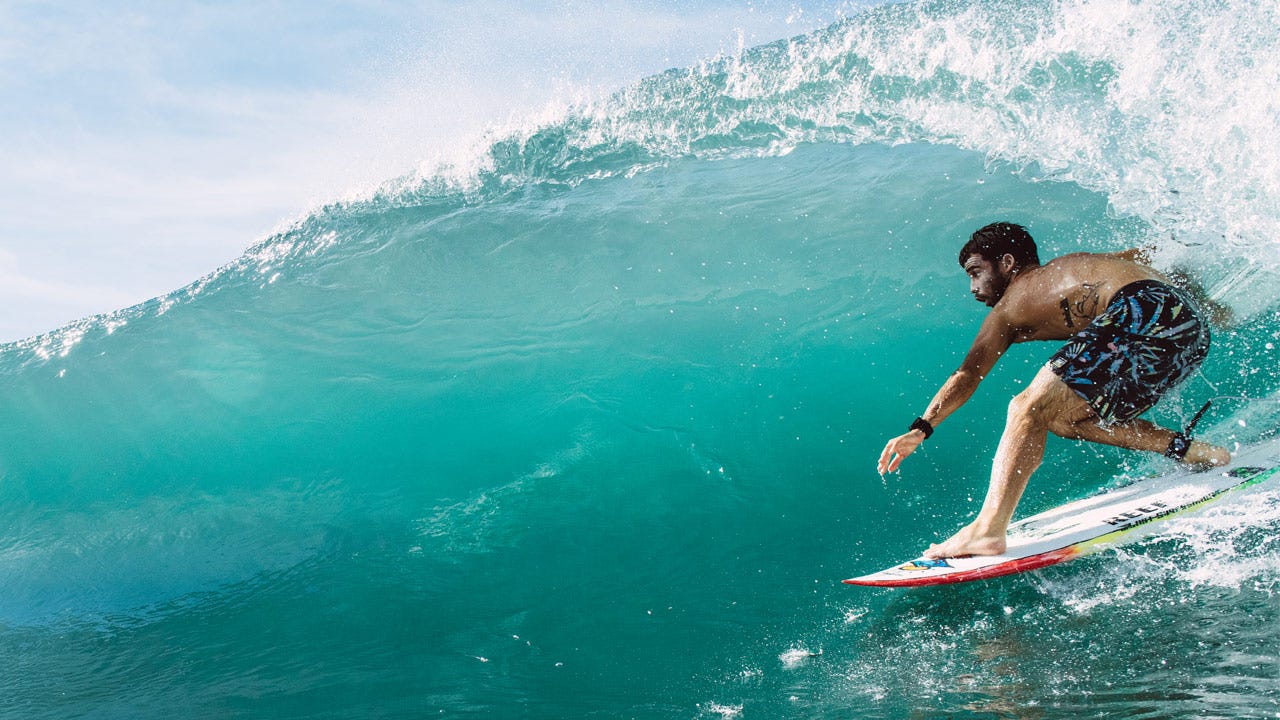 Capture every wave from your session on video with the Rip Curl's SearchGPS2 Watch and Surfline Sessions™ technology.
The original SearchGPS Watch was created to revolutionize the way you track your surfing. SearchGPS allows you to relive every wave with your top speed, distance paddled, wave count and session time with the simple touch of a button. Being the leaders in surf technology, we are constantly working toward ways to better your time in the lineup... and we may have just found it. Introducing Surfline Sessions™, now compatible with the SearchGPS 2 watch.
Surfline Sessions™ creates a video of every wave you ride in front of Surfline's 500+ worldwide cameras while wearing your SearchGPS watch — then sends it directly to your iPhone. This means you can simply paddle out at your favorite local break facing a Surfline camera and have every wave from your session filmed, without having your friend sit on the sand. Just connect your Rip Curl app to your account in the Surfline app, press "Go Surf" on your watch on the way out, shred until your arms feel like noodles, then get ready to view your rides.
What's the point of having your rides filmed if you can't send them to your friends, showing them the highlights from your epic session? We have you covered. Surfline Sessions™ allows you to effortlessly send your clips straight to friends within your phones contacts.
"It's incredible how you can come in from surfing and have clips of all your rides saved to your phone within five minutes," Mason explains. "My favorite three zones are Pipeline, Rockies and Rockpiles, and I've had some pretty mental waves on those via Surfline Sessions, so I think the concept is the coolest thing ever. If I didn't have my friends filming me all the time, I would literally live off this. Like, if I was a kid or even an average 30-year-old, the first thing I would invest in would be one of those watches."
Surfline Sessions™ auto-edits your clips with a 10 second buffer and loads them into a library for you to review by the time you even take your wetsuit off.
"The Search GPS 2 watch allows our athletes and surfing enthusiasts around the world to view critical data — including how many waves they caught in a session, how far they've paddled, what their longest wave was, their fastest wave…" says Rip Curl Marketing Director, PJ Connell. "Now with Surfline Sessions, this data comes to life with wave-for-wave video replay. I guess it accomplishes two major components: the ability to analyze your surfing and therefore improve your skillset; and most of all, the fun and engagement that comes from being able to relive and share all your sessions. It's insane!"
"Once they upload their session from the watch to the Search GPS iPhone app, that session and all its data automatically gets sent to Surfline," explains Product Lead, David DeFilippo. "As long as the surfer has connected their Rip Curl and Surfline accounts, the clips appear in the Surfline App."
All you need to get going is a SearchGPS 2 watch, an iPhone, the Surfline App and a Surfline Premium Membership.
"We're excited to bring Surfline Sessions and auto-edited clips to Rip Curl SearchGPS users through their Surfline Compatibility," Surfline President, Ross Garrett, finishes. "It'll be amazing to see what their users can do in front of our cameras, and especially their all-star team, and we're excited to bring more Compatible device partners to the program throughout 2020."