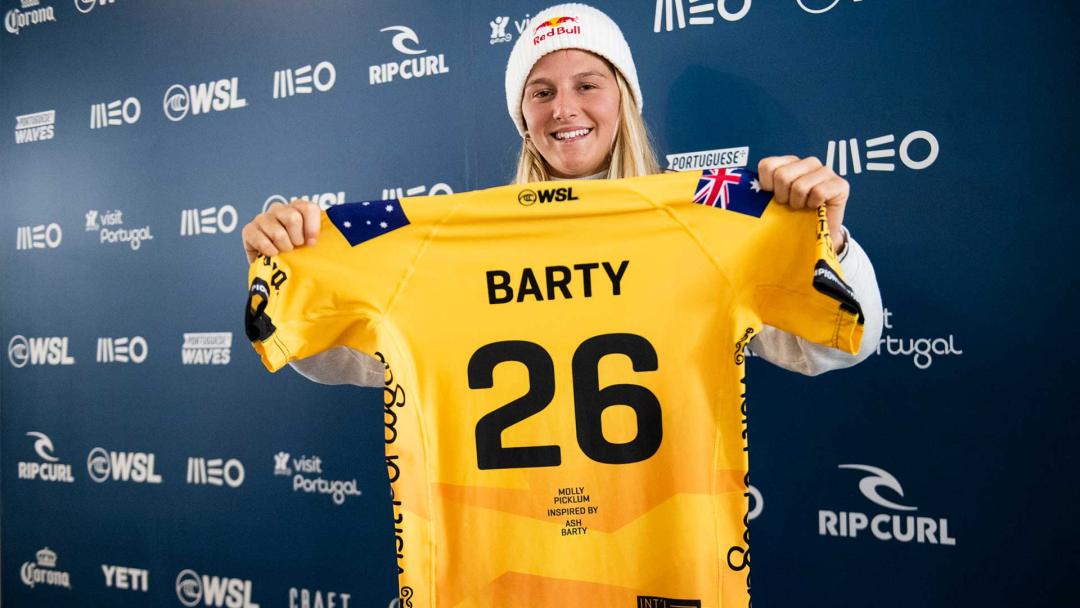 03/08/2023
Rip Curl Partners With The World Surf League To Celebrate Trailblazing Women In Sports For 2023 International Women's Day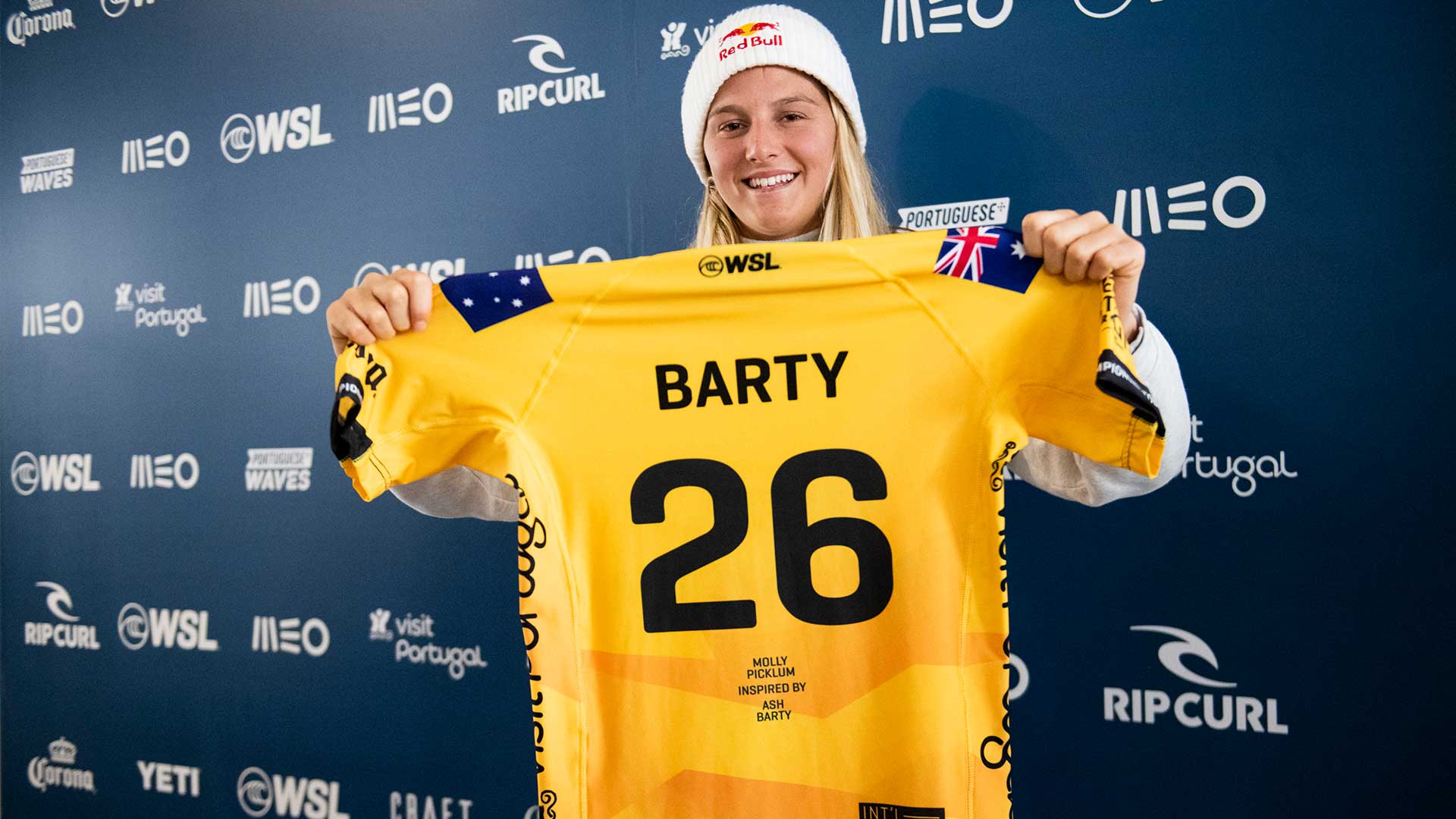 Today we celebrate International Women's Day and honor the accomplishments of trailblazing women that dared to make the world a better place.
On the eve of the waiting period for the
MEO Rip Curl Pro Portugal
, Rip Curl and the WSL have launched its International Women's Day campaign. An athlete-led initiative, when the event gets underway (and there's plenty of swell on the horizon) each WSL Championship Tour surfer will compete wearing the jersey of a woman in sport who inspires them.
Rip Curl's crew of CT surfers have all picked athletes that deeply inspire them and have motivated them to chase their own dreams. Their selects are as follows:
Tyler Wright: Sam Kerr
Samuel Pupo: Rayssa Leal
Molly Picklum: Ash Barty
Gabriel Medina: Marta
Brisa Hennessy: Jimena Ruiz
Jackson Baker: Carissa Moore
Teresa Bonvalot: Patrícia Mamona
It's also worth noting, in a bit of hometown hero worship, Jake Marshall will be wearing Alyssa Spencer's name on his jersey.
"Our athletes and the WSL recognize the importance of using our platform to celebrate the values that make us unique in the sporting world," said the WSL's
Jessi Miley-Dyer
. "It is with great pleasure that we celebrate International Women's Day and honor the trailblazers who have paved the way for women."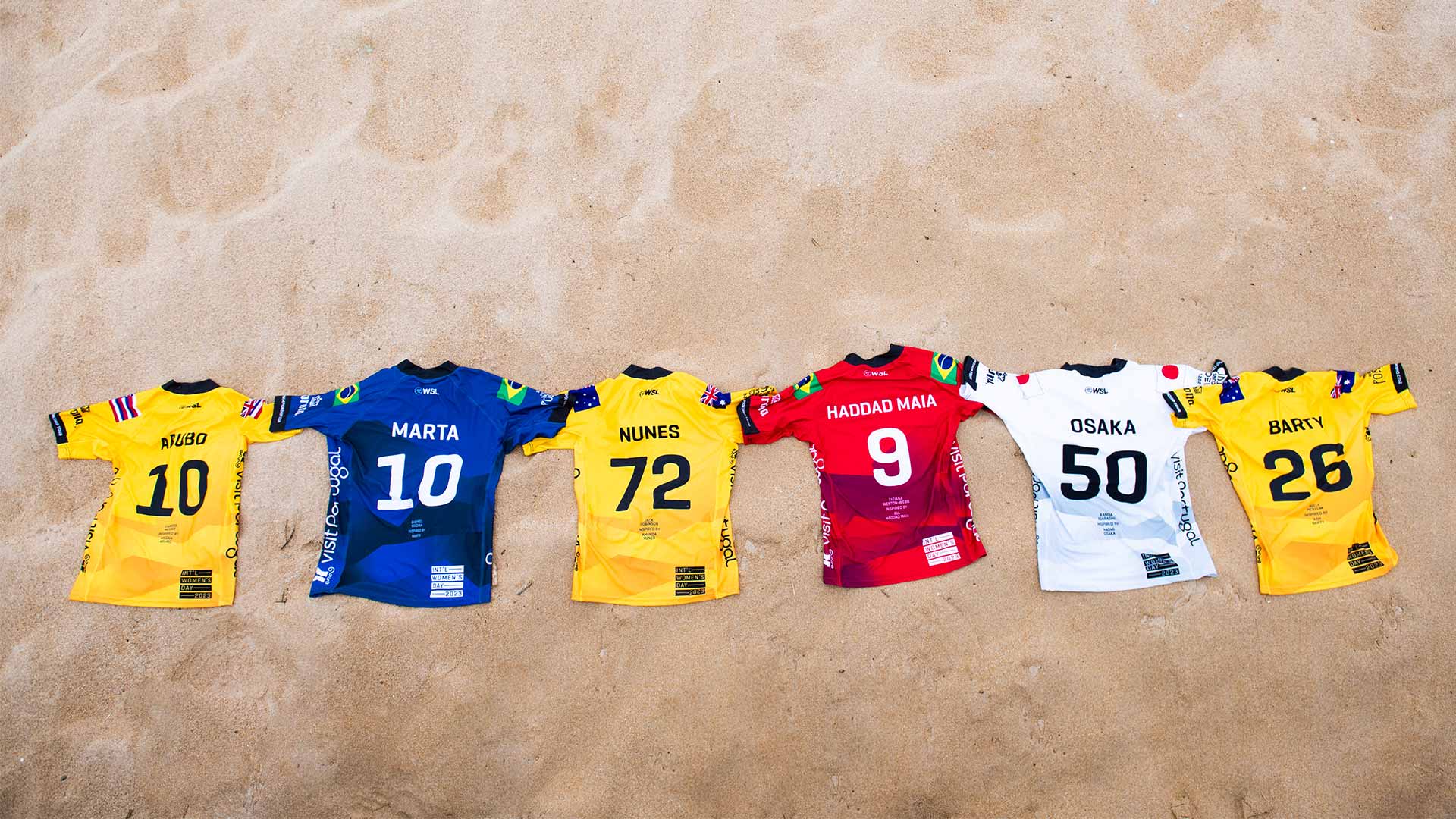 As we celebrate International Women's Day, we herald the accomplishments of every woman, young or old, beginner or pro, that's dipped a toe in the water. At every level there is inspiration to be found. World Champion Tyler Wright has not only ushered in a new era in competitive surfing, but true to her compassionate, selfless nature, she has also dedicated herself to elevating the next generation of women in the lineup.
"Being out of the sport made me look at surfing with honest eyes," Wright told
ESPN in 2021
.
Returning to competition after overcoming some health issues, she continued. "I realized if I'm coming back, I am going to show up with who I am as a human first. Surfing needs people who are going to get into boardrooms and have hard conversations. I'm asking for equality for women, equality for the LGBTQ+ community, equality for Black and brown and indigenous people."
There is much to celebrate on this International Women's Day. Newly certified as a B Corp, Rip Curl continues to help lead the way in professional surfing. As the sponsor of the
Rip Curl WSL Finals
, as well as the MEO Rip Curl Portugal Pro and the
Rip Curl Pro Bells Beach
, we're proud to provide an equal playing field on surfing's biggest stages.
And speaking of big stages, when the swell is up and the ocean's energy is roaring, women like Justine Dupont, Paige Alms and Keala Kennelly have heeded the call. Pushing the limits further than any women before, like Wright, their influence far exceeds what they do on a wave. These women are on the vanguard of big-wave surfing. They're exemplary role models, fighters that continue to lead the charge for equality in the lineup.
There are women in the shaping bay making beautiful surfboards. Women owned and operated surf brands. And, of course, plenty of legends that got out amongst it even when the guys told them to wait on the beach. The Tyler Wrights of today wouldn't be where they are had it not been for the commitment and passion of women like Rell Sunn, Lynne Boyer, Margo Oberg, Joyce Hoffman, Linda Benson, Jericho Poppler and too many more to keep listing here. The sacrifices they made, the dedication and love for surfing that they harbored—and the shit they had to put up with—without them we wouldn't be where we are now.

"Surfing frees everything up, it's just the best soul fix," Sunn once said. "Life should be stress-free, and that's what surfing is all about. It's something you do in your sleep, with your eyes closed; it's something you'll constantly embrace and be passionate about, and whatever it takes, you're gonna do it, because nothing else in the world can give you that kind of self-esteem."

There's never been a better time to be a surfer and more trailblazing women to celebrate. On this International Women's Day, to see all of the Championship Tour surfers paying homage to the women that have motivated them, it's nothing short of inspiring.