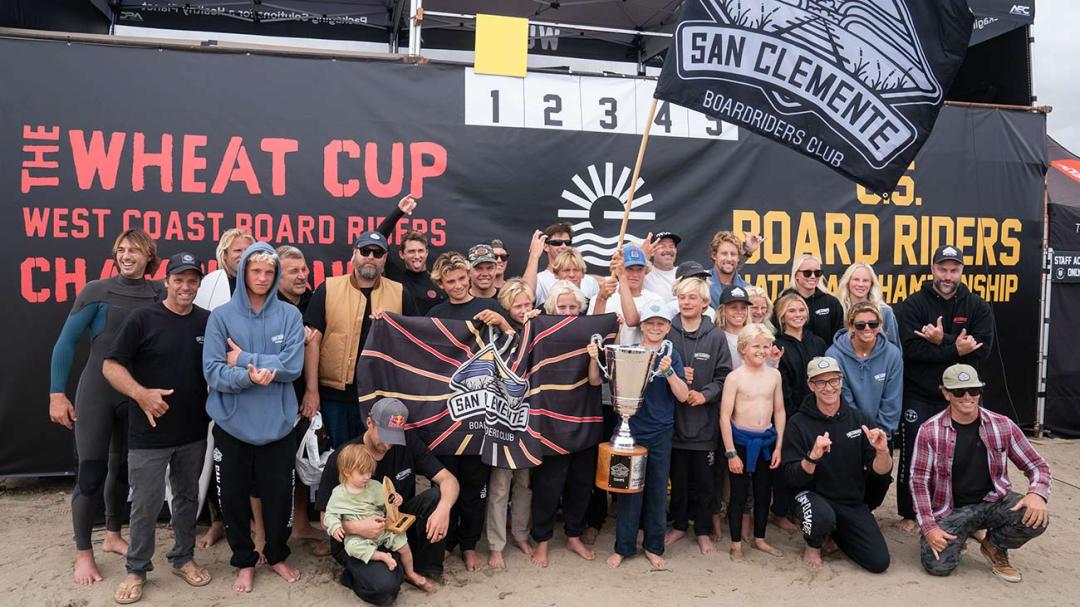 06/03/2023
San Clemente Board Riders Wins Back To Back National Titles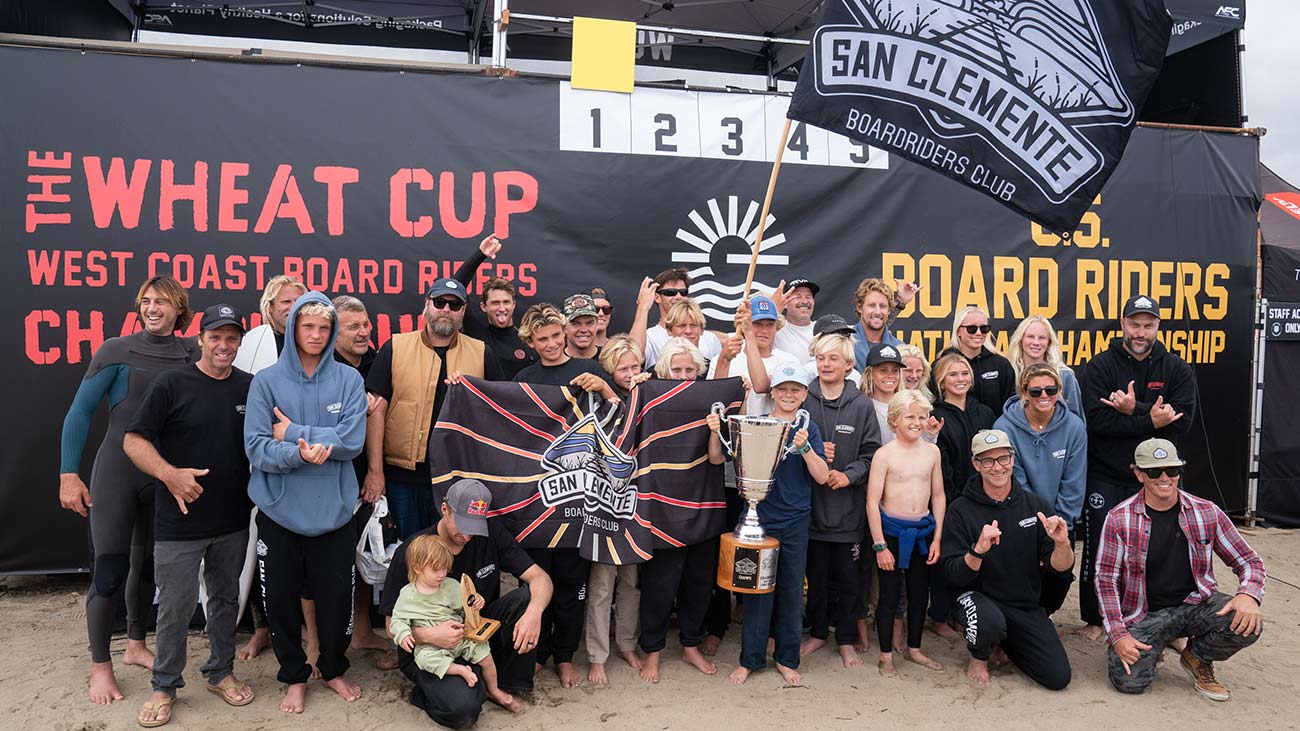 San Clemente, California, stands as a national hotbed for competitive surfing. Home of the Rip Curl WSL Finals, year in and year, out it produces some of the top talent in the United States, and the San Clemente Board Riders are no exception.
Going down over Memorial Day weekend, the U.S. Board Riders National Championship saw talent-rich surf clubs from around the country descend on Lower Trestles as the squad from San Clemente was able to stand strong and defended their national title. With crews from Florida, New Jersey and up and down California all vying for club pride and big-time bragging rights, it was all on the line for the powerhouse San Clemente crew.

Stacked with recognizable names from generations past and present, including Matt Archbold, the Gudauskas brothers, Kolohe Andino and Rip Curl's Crosby Colapinto to name a few, it was a full team effort to take the back-to-back win and top the podium. Finishing in second was the Space Coast squad from Florida, followed by Santa Cruz in third, Encinitas in fourth and Jacksonville, Florida, in fifth.

"This weekend was extra special as we had some new club members competing in the event for the every first time," club Vice-President Frankie D'Andrea shared with Rip Curl. "From Tanner Sandvig's 9.17 to Kolohe Andino's slob air reverse, the club was in prime form."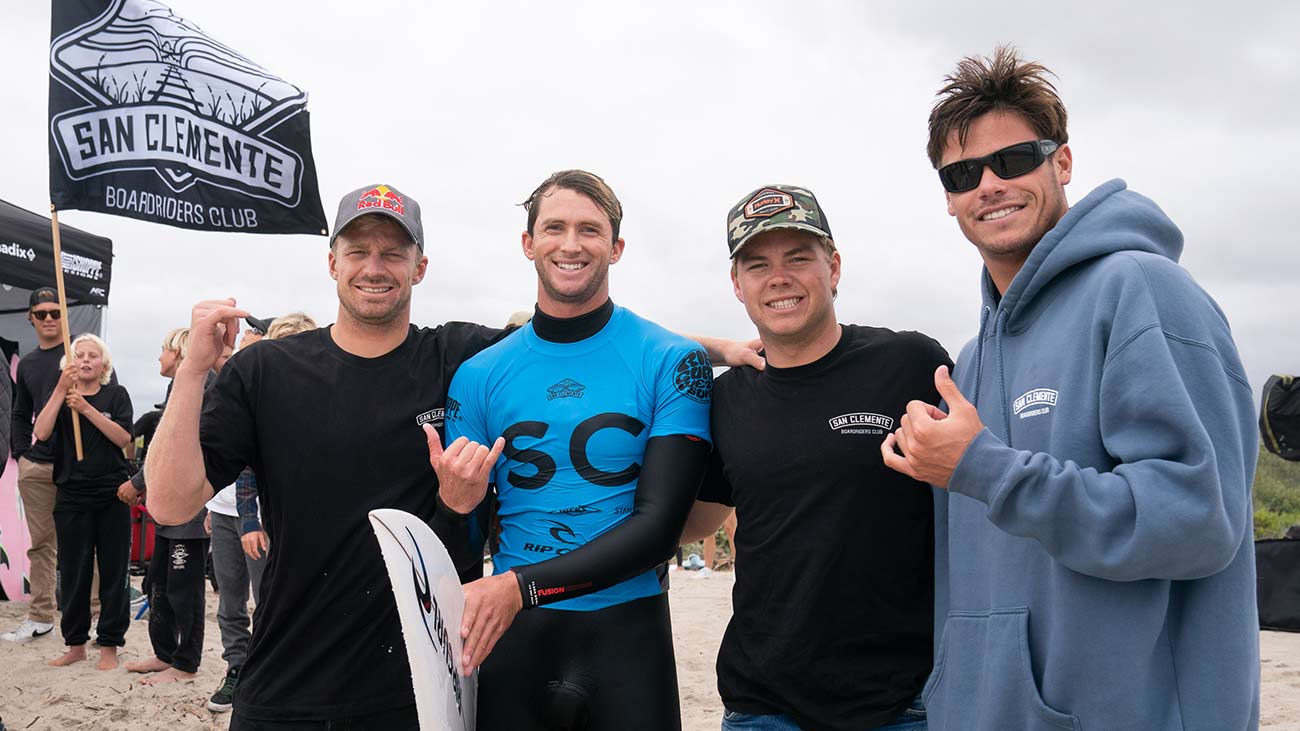 The standout for San Clemente was Taylor, Stacy, Kade Matson and club MVP Andino. Stacy was surfing "out of body" all event long, leading the women's charge. In the final heat of the day, Matson scored a perfect 10 and was able to use it as his "whammy" wave, meaning the score was doubled. Combined with Andino's 8.43 wave score, the two combined for a remarkable 28.43 final score line, the highest ever at the U.S. Board Riders National Championship.

"Our Club's goal was to make it to Saturday as every club that made the U.S. Boardriders Finals received a $5,000 donation from the Danny Kwock Foundation. We are taking this money and donating it to Glen Davis to help battle his fight against leukemia," D'Andrea continued. "Boardriders events are the future of competitive surfing," explained Championship Tour vet Pat Gudauskas, who joined his brothers on the San Clemente team for the event.

"It represents community and generational connectivity in a way that has never been celebrated before like this in the U.S. For me personally I love seeing something that brings together the up and coming youth of each region and community with the elders who are most of the founders of surfing in their respective areas. To see it passed on from generation to generation is really what it's all about for me at these events. Also, the fact that it is a team endeavor just bonds all the different people in the community that much more. So sick, thank you to the Boardriders for putting these on and hosting such epic times."

"The whole experience down at Lowers for the Boardriders event was incredible," confirmed local standout Jeremy Carter. "I've never been more nervous in my life surfing a wave at Lowers and knowing that all of San Clemente is depending on me not to dig a rail. Thankful that we get this opportunity to still feel like we can put a jersey on and rip a wave."

Congrats to the San Clemente Board Riders on the 2023 national title, the team at the U.S. Board Riders for pulling off such an amazing event and all the other clubs out there that believe "the future is local."