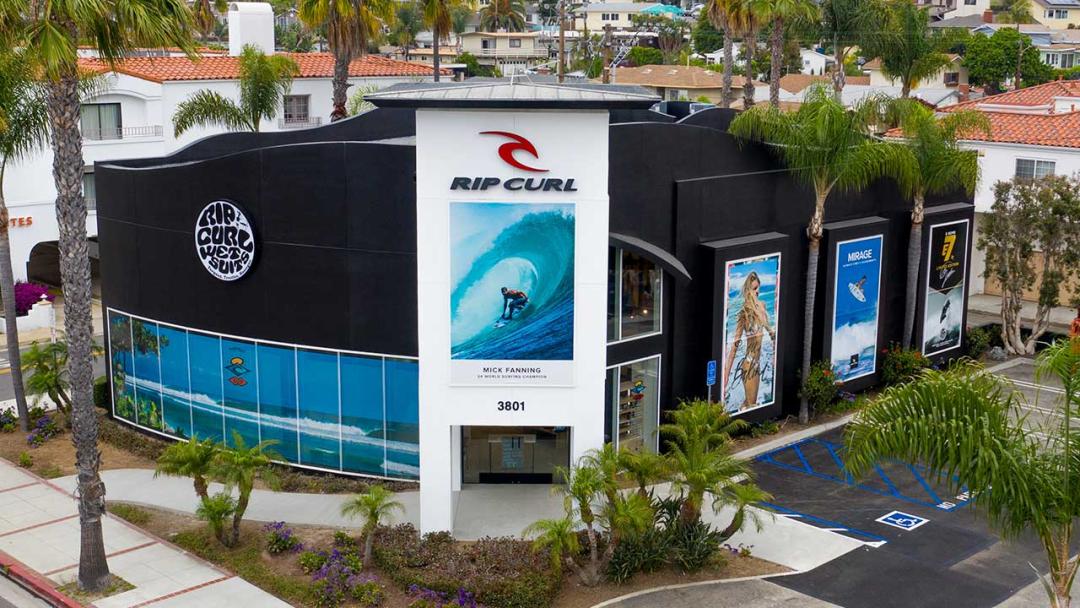 03/01/2023
Surf Travel Report: Visiting San Clemente
Southern California is one of the best areas to surf in the country, and San Clemente is one of the most well-known surf spots in the world with its ideal conditions and rich surf history. Home to Trestles, you've probably heard of the awesome waves that help host exciting surf competitions like the Rip Curl World Surf League Finals. San Clemente also offers surf spots like Cottons Point, T-Street, and San Onofre, giving visitors plenty of places to catch a wave for all levels of experience.
On top of surfing, San Clemente is a wonderful beach town with plenty to explore. Delicious burritos, mild weather year-round, ocean views, and sunny beaches make this destination perfect for surfers and vacationers alike. If San Clemente is on your surf bucket list, learn more about the area and start planning your surfing trip with this guide of where to surf, what to do, where to eat, and more.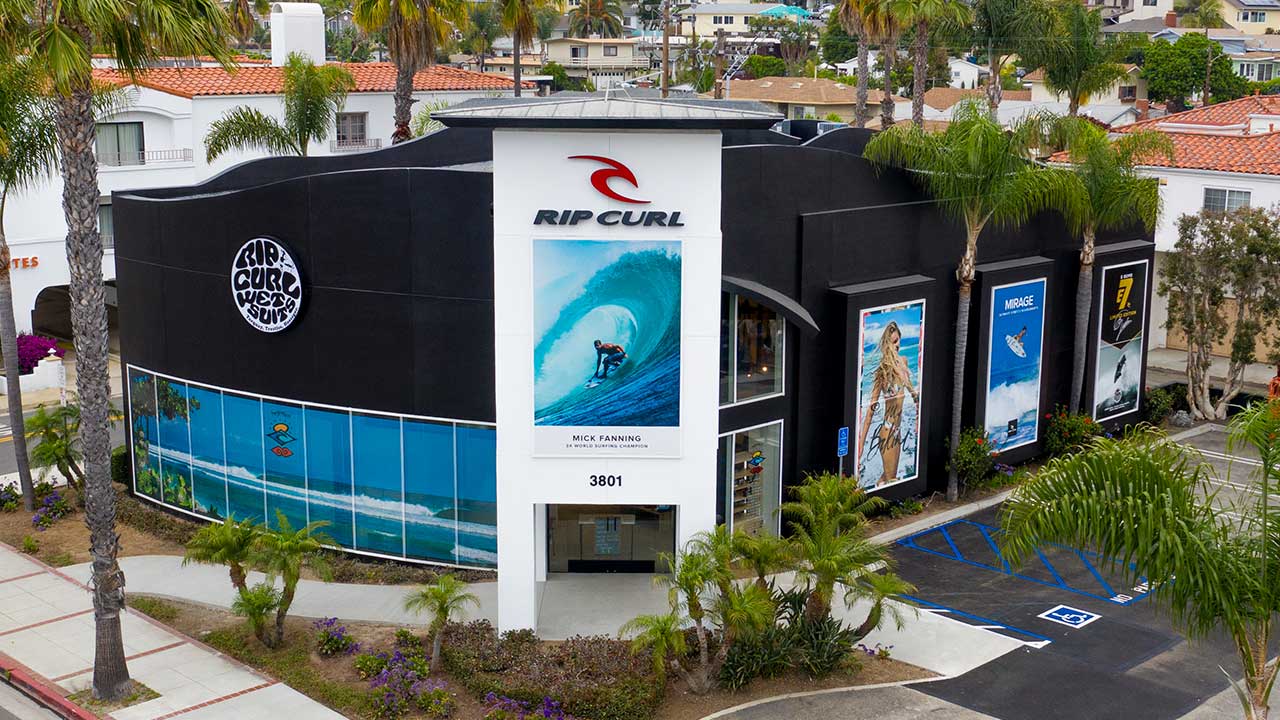 The Area
Located midway between San Diego and Los Angeles, marked by the iconic Denny's sign, the seaside town of San Clemente has become one of Southern California's gems. White buildings and red roofs of the "Spanish Village by the Sea" stand out on the hills leading up to the beautiful beaches of San Clemente. With a population of nearly 65,000, this small town is always bustling with residents and visitors enjoying the beautiful weather outside and embracing the surf culture.
San Clemente has a Mediterranean climate, where temperatures average in the mid-70s. Summers bring about dry, sunny days and warmer temperatures with August having the hottest average high of 87°. Winters remain fairly mild, though slightly rainy, with December being the coldest month with the coldest average high of 67°. You might also catch some cooler days with May Gray and June Gloom, when Southern California has some infamous chilly days as summer is kicking off. And staying true to that nearly-perfect SoCal weather, San Clemente stays fairly dry year-round with an average of only 22 rainy days a year.
These mild temperatures and small beach town vibes really make San Clemente a special spot. The coastline stretches five miles with 20+ acres of public beaches and 15 public beach access ways, making it a favorite for surfers, boogie boarders, swimmers, and sunbathers alike. Between beach sessions, there are beautiful trails to walk while enjoying the blooming bougainvillea and social centers to visit with shops, restaurants, and bars to enjoy.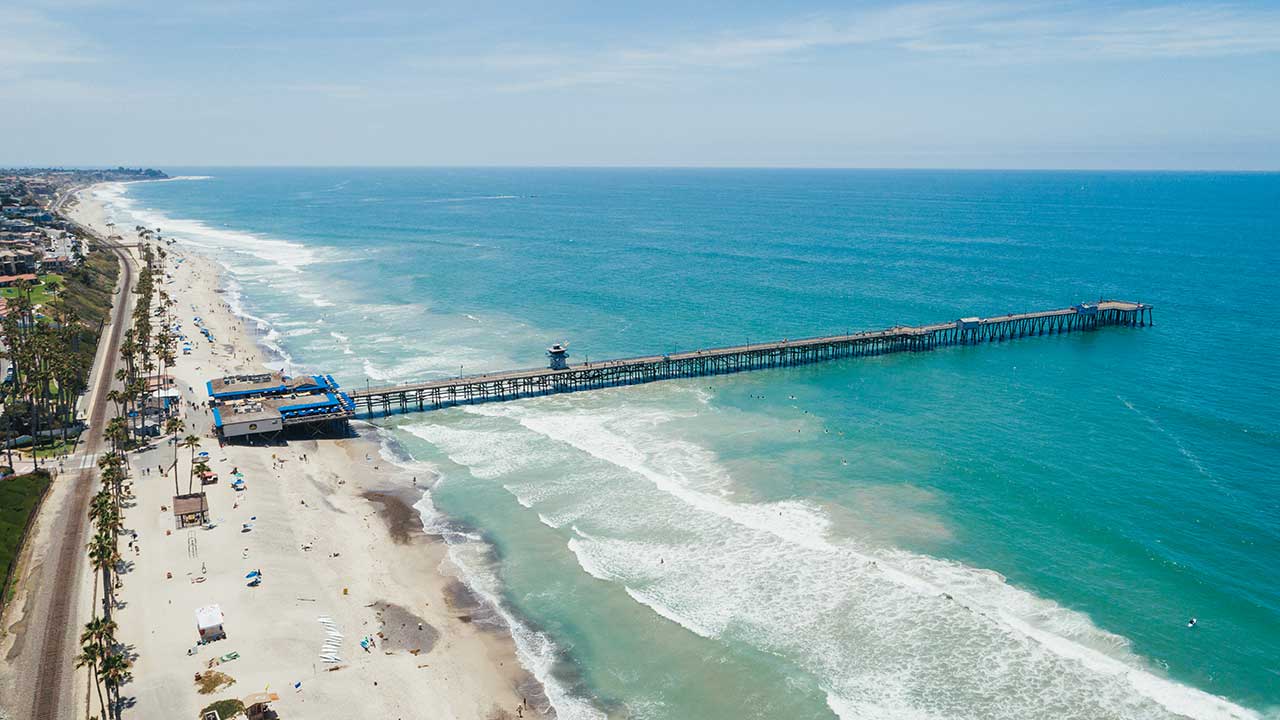 About The Shop
Rip Curl San Clemente holds a special place in the history of Rip Curl. In the early '80s, Rip Curl expanded its horizons and opened its first shop in America in San Clemente. Nearly 40 years later, Rip Curl is proud to still be headquartered in the idyllic California beach town.
Open seven days a week, Rip Curl San Clemente is the closest surf shop to Trestles. Full-service and fully stocked with the latest wetsuits, surfboards, surf gear, and more, everything the surfer needs is here. Whether you're shopping for a new wetsuit or looking for the perfect board, the friendly, knowledgeable sales team is there to make sure you're fully stoked when you walk out the door.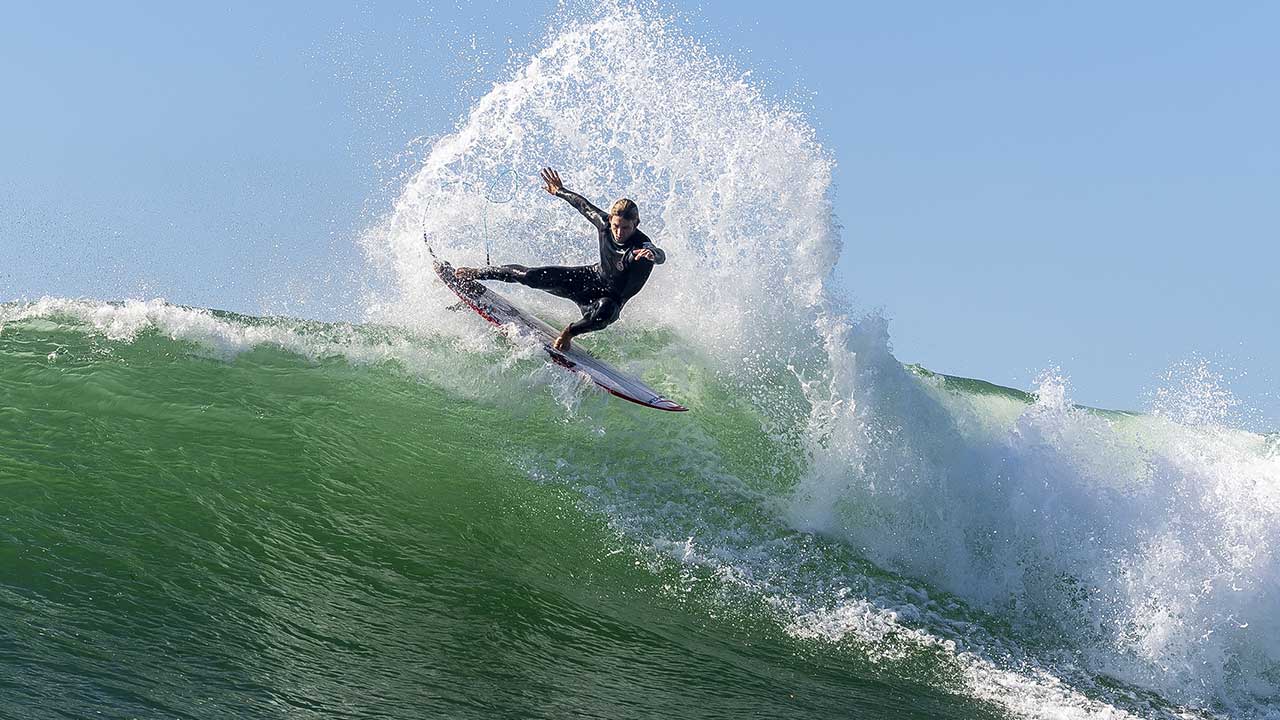 The Gear
San Clemente is a year-round surf paradise that literally has something for everyone. Summertime sees warm water that can get up to 70 degrees, while things cool off considerably in the winter months when beach and water temps hang in the mid 50s.
When it comes to choosing the right wetsuit thickness, surfing in boardshorts or a springsuit is no problem in summer when the water and air are nice and warm. A quality 3mm or 4mm suit is recommended during the colder times of year. Booties, gloves, and a hood aren't necessary, but not a bad idea if you get cold easily.
As far as surfboards go, Lower Trestles is the premier high-performance wave in America and a good shortboard is your best bet here. Surrounding spots are a little more forgiving and a shortboard, fish, or mid-length will work well. Further south is San Onofre, which is ideal for a longboard.
The Surf
The San Clemente Pier: The north and south side of the pier is open to surfing year-round and supports a healthy local scene. Fun beachbreak surf with scattered peaks.
T-Street: The epicenter of surfing in San Clemente, T Street is always busy. A combination reef and sand-bottom, unlike most of the other beachbreaks in San Clemente, T Street breaks a little further offshore and offers more of an open face for carves and turns.
Uppers: Featuring two main take-off zones, the top of the point is usually reserved for the locals and more talented surfers. As the wave works down the point there's another take-off spot in the bay that's a lot more user-friendly and serves as a catch-all for everyone else looking to get a wave here.
Lowers: The crown jewel of San Clemente surfing, Lowers is world-famous as one of the most high-performance waves in the world. A summertime break that loves a good south swell, Lowers is an A-frame peak breaking over cobblestones. The right is a bit longer than the left, but both offer plenty of opportunity for turns and maneuvers.
San Onofre: One of the birthplaces of California surf culture, a trip to San Onofre is a trip back in time. While Trestles can be a hyper competitive surf scene, the vibes at San O are mellow and relaxed. Spots like Church, The Point, Four Doors, Old Man's and Trails are ideal for both learning to surf and styling on a longboard.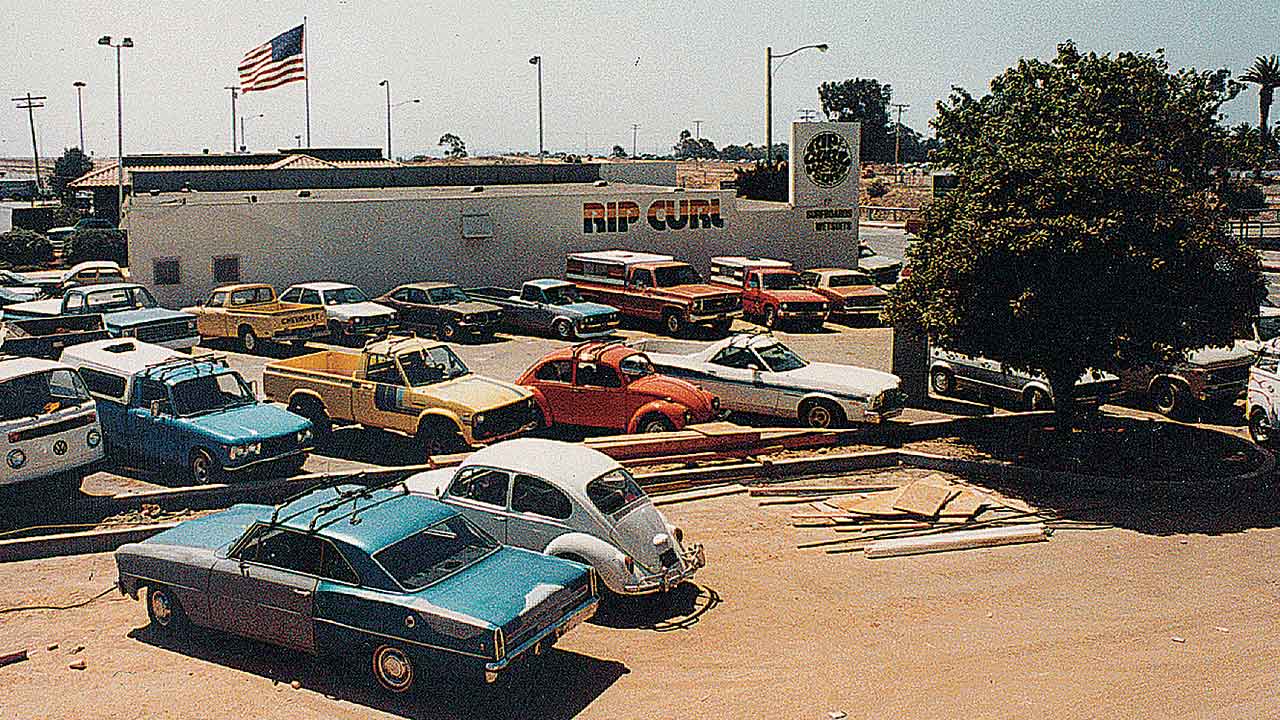 San Clemente Surf History
For the better part of 70 years, Trestles has loomed large in San Clemente surf lore. Decade after decade the pristine watershed and its multitude of wave-riding options has served as an epicenter for state-of-the-art, progressive surfing.
"Miki [Dora] and I spent one summer together at San Onofre, and we'd look up at the point and ask these old guys what it was like up there," recalls Phil Edwards, surfing's supreme stylist in the 1950s and '60s.
Pinpointing the year to either 1951 or '52, Edwards adds, "We didn't tell anybody, so we had it all to ourselves for a while, it was kind of neat."
It didn't take long for word to get out about the quality of surf on offer down at Trestles. Located at the far southern end of San Clemente at the mouth of the San Mateo Creek, the migratory sandbars and cobblestone points of Uppers, Lowers and Church provided an ideal location for the area's best surfers to hone their talents, test their equipment and escape the everyday rat race in a truly beautiful Southern California beach setting.
But the utopia couldn't last forever. In 1969, President Richard Nixon established the "White House of the West" at La Casa Pacifica on Cotton's Point. With the Vietnam War raging, surfing at Trestles was forbidden for security reasons.
By 1972 the Trestles area was opened back up for surfing and Nixon would play a critical role in establishing the area as a California State Park.
In 1989, Christian Fletcher, a young San Clemente radical who was pioneering aerial surfing, won the Body Glove Surfbout at Lowers. Banking $30,000 for the effort, it was the first shot across that bow that wave-riding was about to take another huge leap forward.
The following year, in 1990, a young, fresh-faced kid from Florida named Kelly Slater made his professional debut at Lowers, winning the event, the sport would never be the same.
Thanks to Fletcher in '89 and Slater in '90, Lowers' reputation as the hotbed for progressive surfing in the United States was cemented.
In 2004 the contest, then called the Boost Mobile Pro, enjoyed all-time, classic Lowers conditions. It started off with three- to five-foot surf before a swell dubbed the "monster Down Under" served up sets that topped out in the 10-foot range. Eventually won by Aussie Joel Parkinson, who beat 11-time world champ Slater in the final, it was one for the history books.
"It is one of my favorite places in the world," Slater says, who got Parkinson back in 2012 as he notched his 50th career world tour victory and third win in a row at Lowers.
And starting in 2021, the Rip Curl WSL Finals has crowned world champions at Lower Trestles. Featuring the top five men and women on the WSL's Championship Tour leaderboard, it's a one-day, high-stakes, winner-take-all contest for surfing's ultimate prize.
What to Do in San Clemente
Attractions
San Clemente Pier: The San Clemente Pier is an iconic landmark, and definitely worth a stop when visiting the area. Head over to this area to be in the heart of the town, where you can find great restaurants and shops on Avenida Del Mar, the Casa Romantica Cultural Center and Gardens, the San Clemente Beach Coastal Trail, and more.
Surfing Heritage and Culture Center: If you're in town to catch some waves, the Surfing Heritage and Culture Center is the perfect spot to visit to catch another side of surf culture. Find surfing artifacts, surfboards, memorabilia, photography, video, and periodical and scholarly works from around the world.
Talega Golf Club: For those looking for more outdoor sports, the Talega Golf Club is great for those interested in adding some land to their sea vacation. With 18 holes, beautiful Spanish colonial architecture, and beautiful San Clemente scenery, this golf course has been ranked America's Top Golf Course.
Outlets at San Clemente: After checking out the Rip Curl stores and the boutiques in town, head over to the Outlets at San Clemente to shop for some deals. With shops ranging from Vans to Le Creuset to Tesla and delicious restaurants like SLAPFISH and Asada Cantina, there's plenty of shopping to do.
Rancho San Clemente Ridgeline Trail: You can enjoy the great outdoors even more by taking a hike on the Ridgeline Trail and seeing San Clemente from a new viewpoint. This hike is on a 5.7-mile out-and-back trail, taking about 2.5 hours to complete. You can walk or bike while getting some great views of the coastline.
Where to Stay
San Clemente offers a wide range of lodging options, including beach campgrounds, hostels, boutique hotels, and resorts. Everything is fairly close to the water, so choose a place that fits your budget and offers the amenities you need. For some options, you'll want to book early for your surfing trip - especially the campgrounds that usually book up 6 months in advance.
Where to Eat & Drink
Happenings
There's a lot going on in San Clemente! Surf competitions are some of the most exciting events in town, especially with the Rip Curl World Surf League Finals in September that bring crowds to Lowers to see some of the best surf talent in the world. Outside of surfing, you'll find a range of local events ranging from art and car shows to food and music festivals.
Nearly perfect weather, beautiful beaches, delicious burritos, and exciting surf events make San Clemente one of the best destinations for a surfing trip. Start planning your trip now so you can start catching some waves and exploring the town as soon as possible!