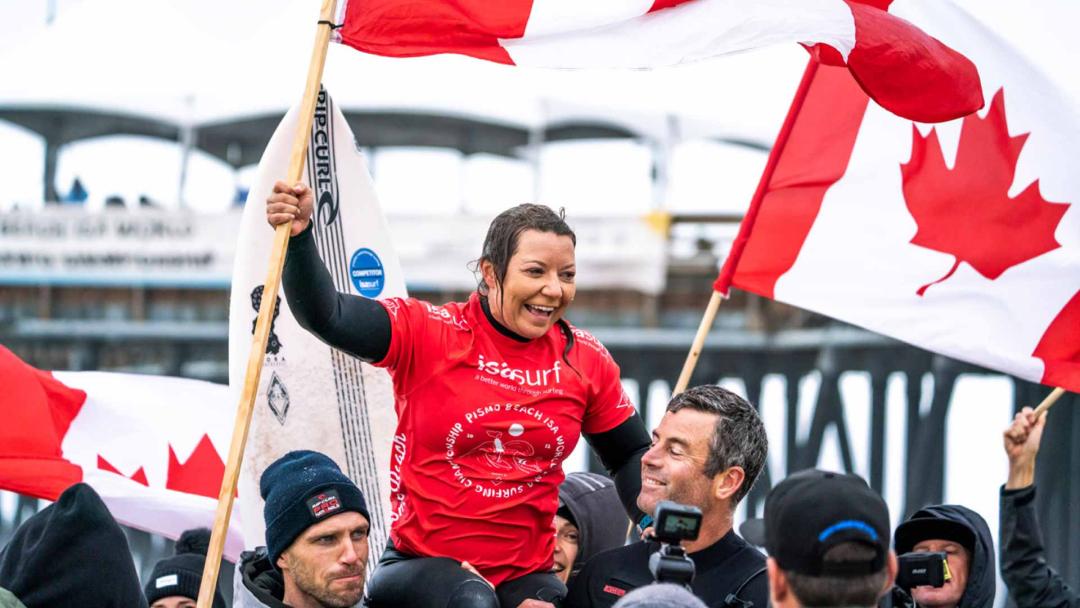 12/21/2022
Victoria Feige Makes History by Winning Fourth World Surfing Title.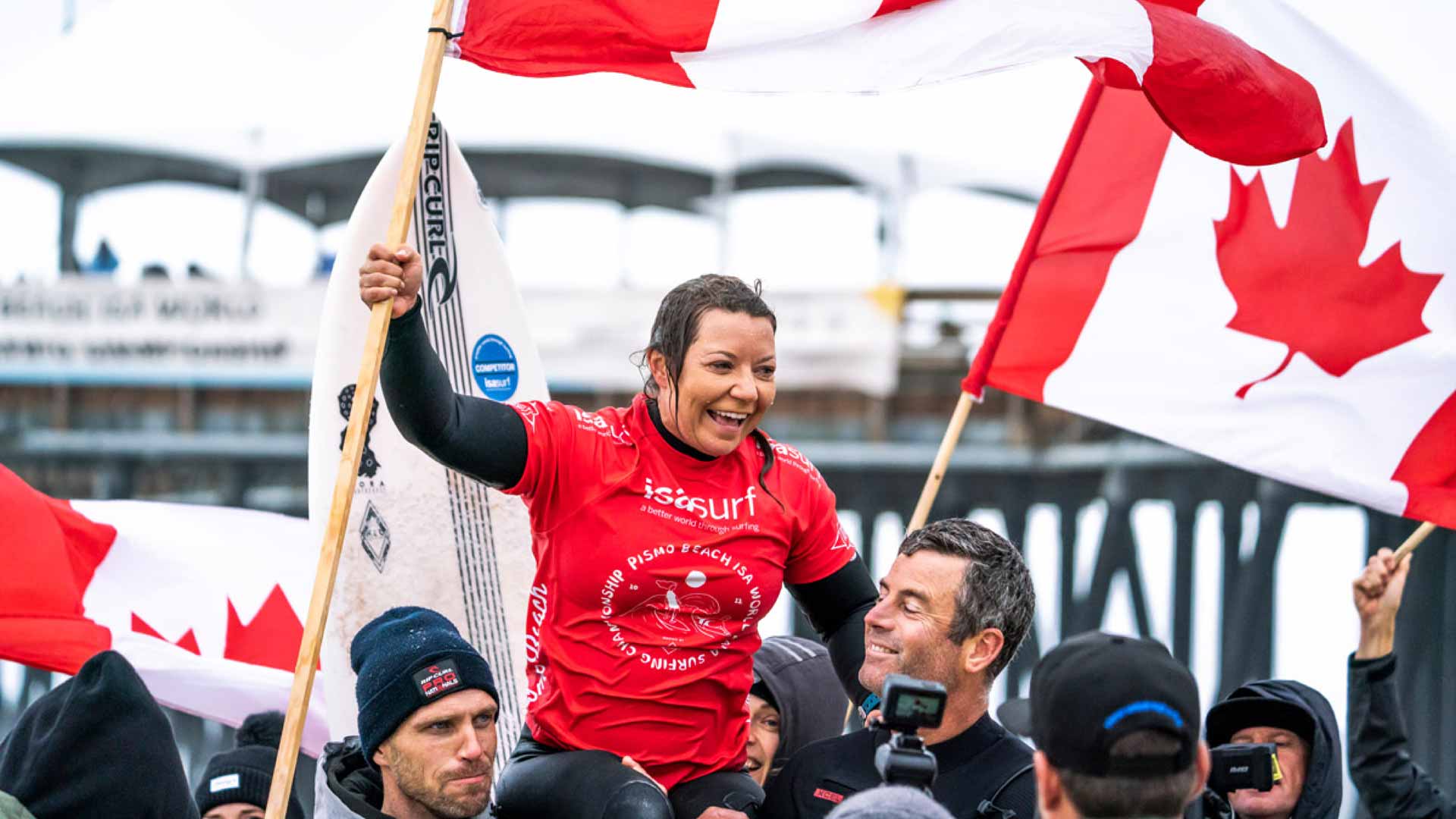 History was made on the final day of competition at the 2022 Pismo Beach ISA World Para Surfing Championship, with thirteen World Champions crowned on a groundbreaking day of action.
Victoria Feige won her fourth gold medal in a row to set herself apart and officially becoming the most decorated women's Para surfer of all time.
"It feels incredible to make history with 4 consecutive women's para surfing world titles! After a snowboarding accident left me partially paralyzed, I returned to skiing and surfing, but I wasn't sure I could ever surf at a high level as wheelchair user. Now I know I can head to the beach in my wheelchair, leave it on the sand, catch my waves and pop up to my knees."
I'm free in the water and I love the speed of a steep drop or an open face carve. It's been a dream come true to find the adaptive surf community, progress to better turns & barrels and find success at the highest level. With any luck, we'll see para surfing in the Paralympics for 2028.
"I hope my story encourages other women with injuries to adapt the physics and keep surfing whether prone, kneeling or standing. Surfing is for everybody!"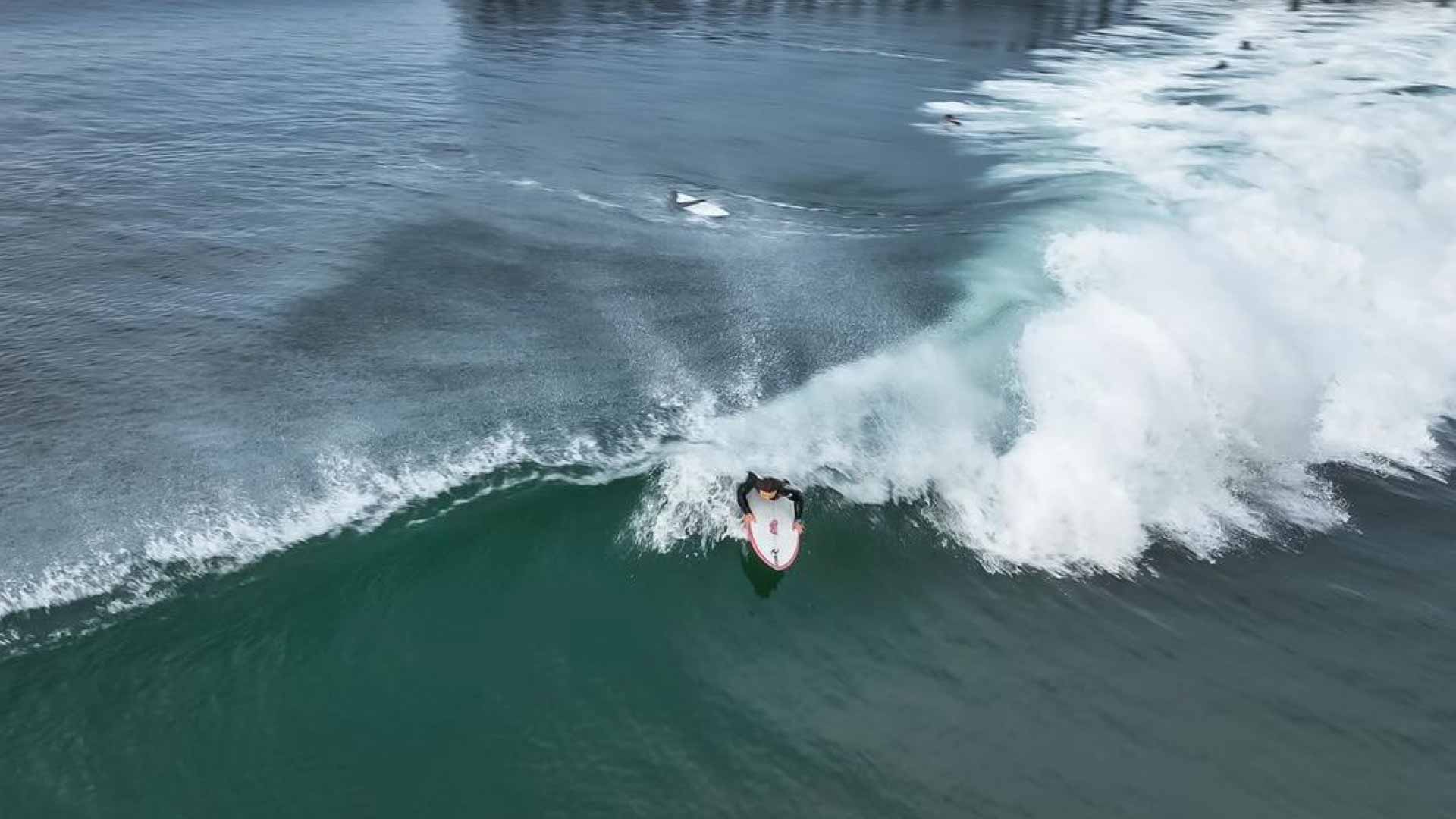 Feige won every competition this year leading up to the world championship, including the Hawaii adaptive surfing championships in June and the English adaptive surfing open in July in Bristol, England. She has been surfing for Team Canada since 2016.
"Incredible feeling," Feige wrote on Instagram after winning the historic gold medal in California.
She also thanked Canadian national surf team head coach Shannon Brown and fellow coach Albie Sears for helping her reach the top.
Feige is no stranger to historic firsts, as she is also the first clinical physiotherapist in North America who uses a wheelchair. She worked as a specialized physiotherapist for a decade after earning her master's degree in 2012, but has taken a break to focus on Para surfing.
While Para surfing won't be at the Paris Paralympics in 2024, the ISA is pushing for the sport to make its debut at the 2028 Games in Los Angeles, with a decision expected next month. Able-bodied surfing made its Olympic debut last year in Tokyo.