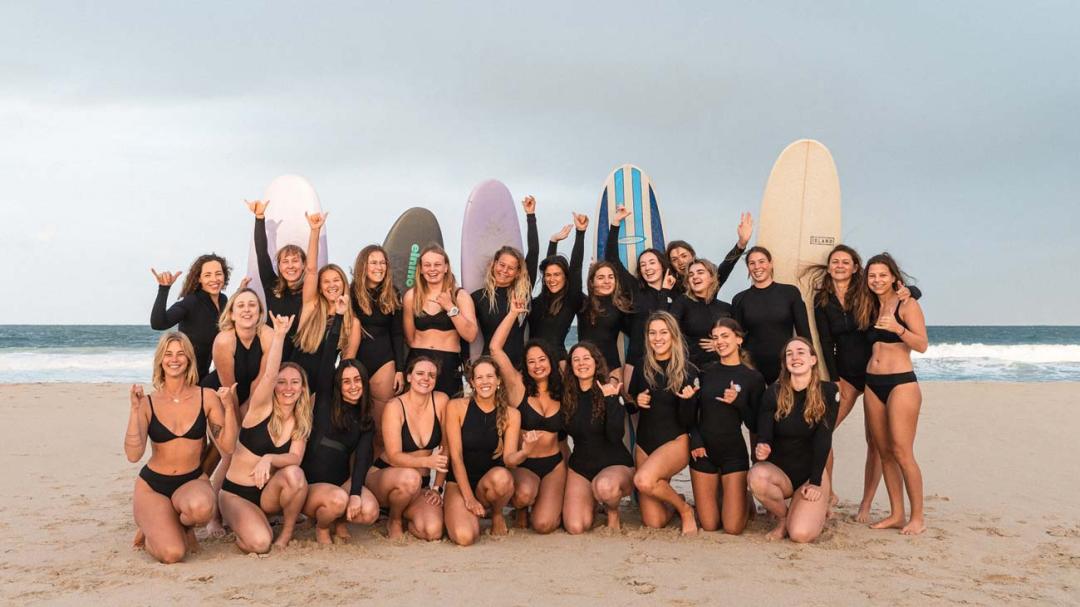 09/01/2023
Club Shakas - A Surf Club Where Fun Comes First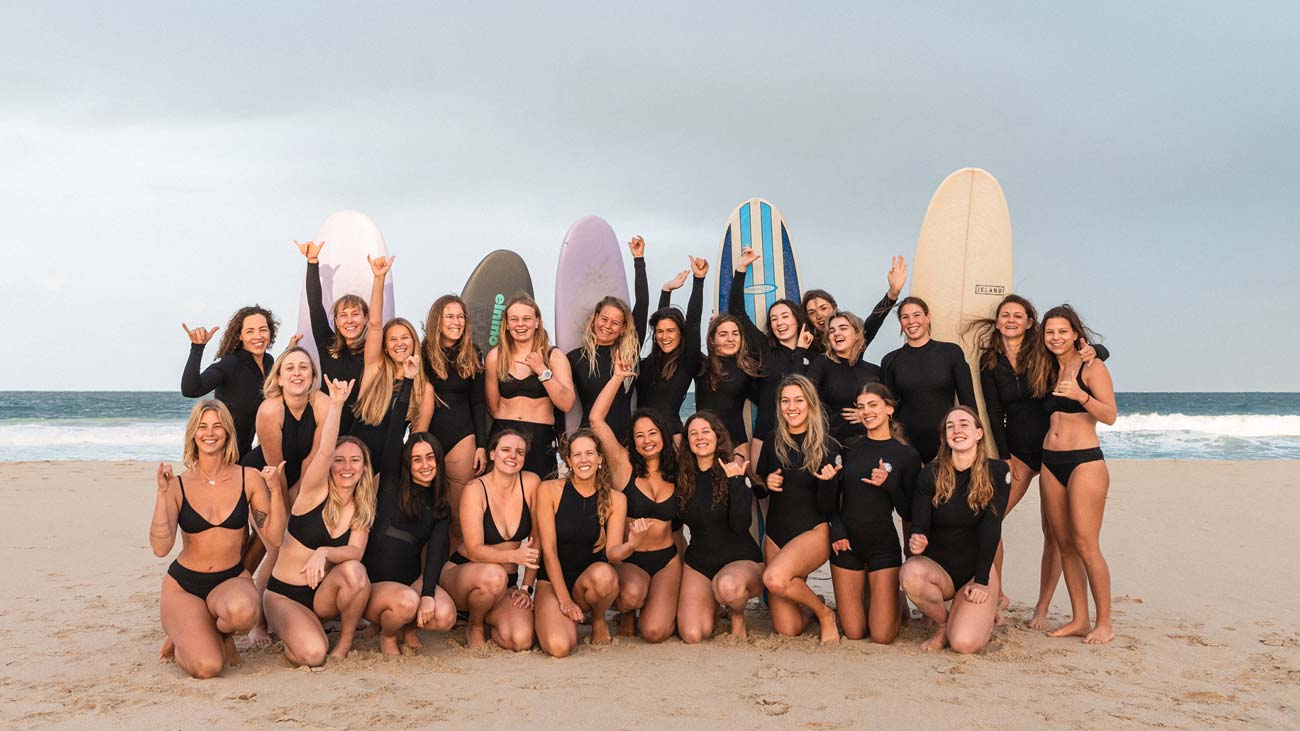 Location: Perth, Western Australia
Remember being a little kid in the playground thinking, 'It looks really fun and I want to join in but I'm feeling a bit scared!' Deciding to learn to surf as an adult can feel pretty much like that, right? So that's where Perth-based Club Shakas come in. Back in June 2020, Jahney and her friends decided it was time to give surfing a go.

'We loved the excitement of wanting to get into surfing, but were a bit intimidated. We just wanted to have a crack and have some fun so we borrowed some boards and started going together.' Their motto for the club is "A women's only surfing club… where no one can surf". We love their bold honesty and whimsical approach.

This small group of super keen beginners has now grown to thirty women. The enthusiastic bunch surf twice a week then grab a coffee post-surf. Many of the women have come along for their first surf by themselves.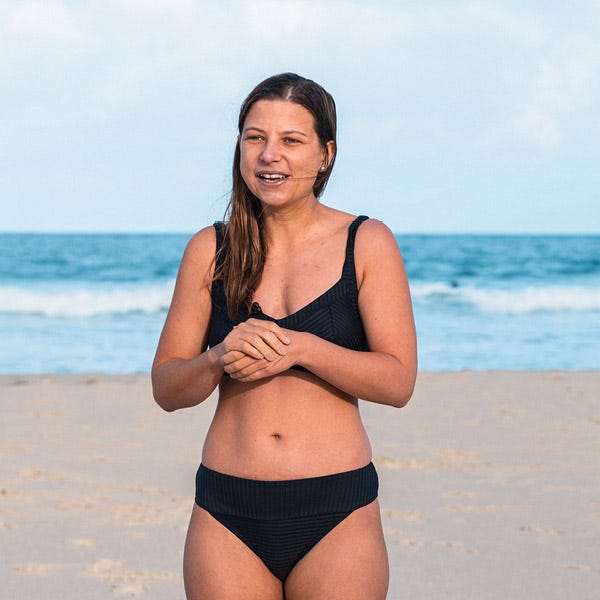 'Just rocking up and not knowing who's going to be here the first few times is a bit nerve wracking, but after one or two times, you just know the community is there to welcome you in.'
During a Club Shakas session there's much laughter and cheering as the surfers learn to stand up and share party waves. Jahney loves that the club brings 'big smiles and enthusiasm, people wanting to get out there and cheer each other on. Everyone's a cheerleader! Everyone's so enthusiastic about someone else progressing or catching a wave.'
We love the Club Shakas vibe of taking it back to the main reason anyone will say why they love surfing – because it's fun. Jahney says, 'I think surfing brings the sense of connection, the ocean and the community as well. It's just the most epic sport ever.'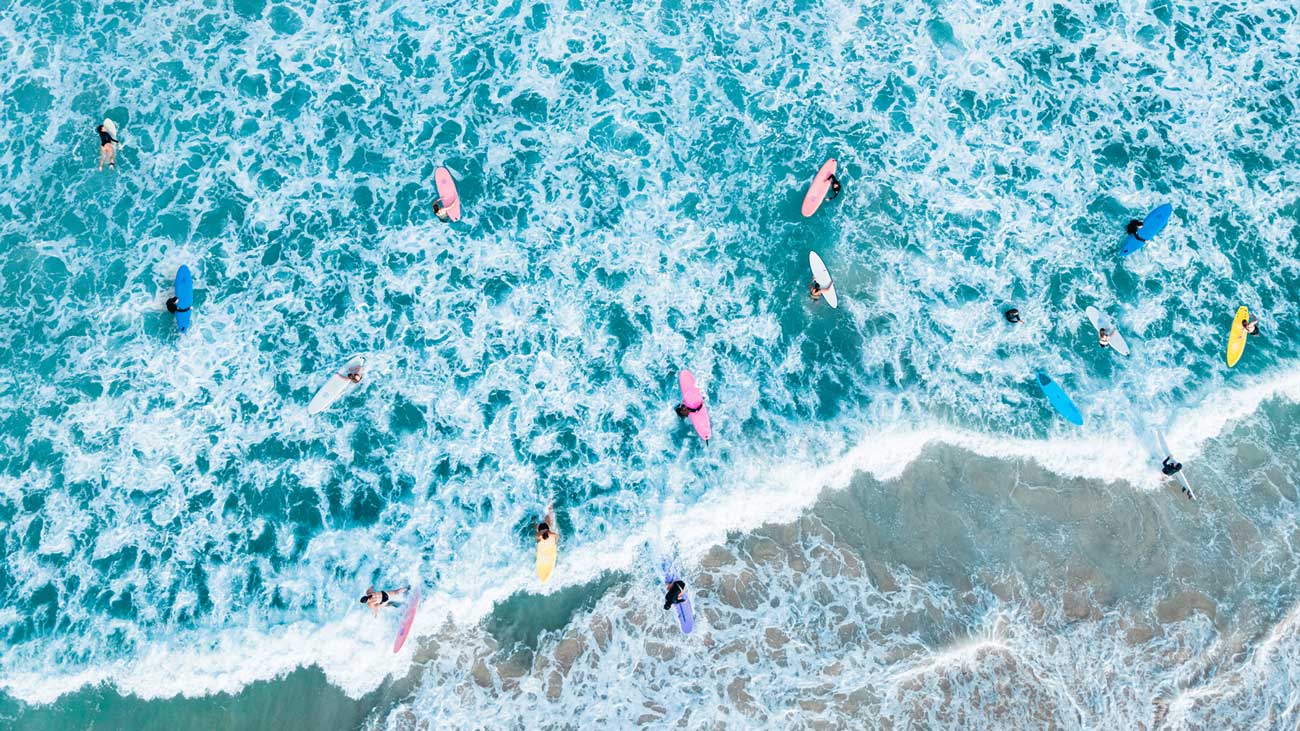 As part of our Summer Looks Good On You campaign, we hit the road to explore Western Australia and meet the local women who love the ocean and their community. We met members of a surf club who embrace adult beginners and an ocean dipping group who have created an inclusive space to boost confidence. We surfed with lovers of all crafts at their local breaks – a longboarder, a frothing shortboarder and a waterwoman who lives The Search.
We talked about the importance of community, the shared joy of learning to surf and the courage it takes to try something new, whether that be paddling out on a foamie, or turning up alone to go for a morning swim with strangers. The common thread is through these experiences there was a community of like-minded women who soon became friends and continue to welcome newcomers with big smiles. Their aim in life is to have fun – together. Find out more here.