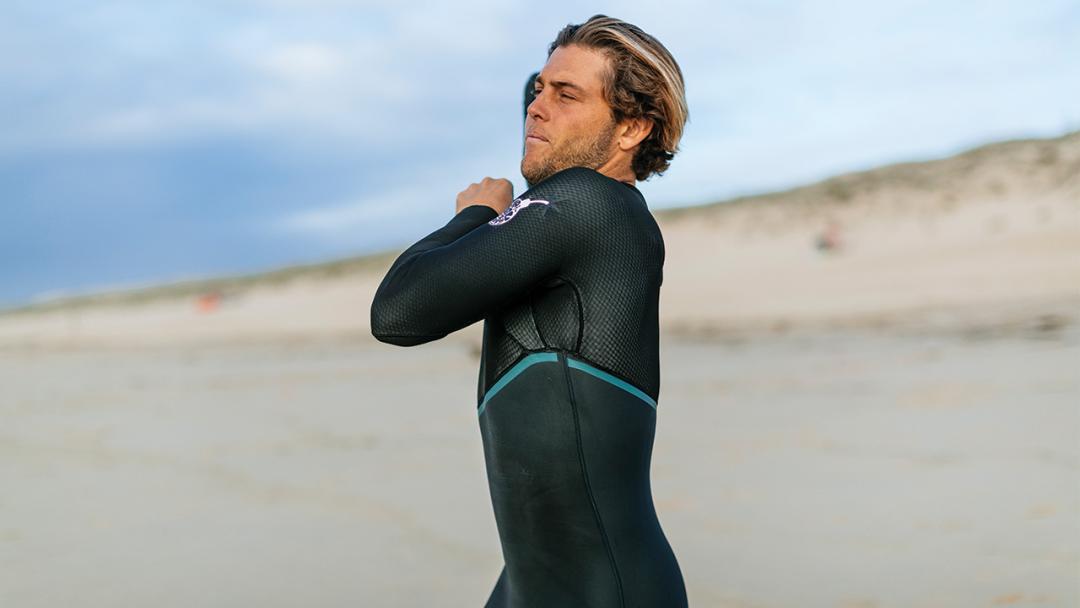 09/24/2020
Ring in Fall with Conner Coffin & the E-Bomb E6 Wetsuit
Conner Coffin tests the new E-Bomb E6 in impeccable SoCal Fall conditions.
Ahh… Fall. Slim crowds, peaky combo swells and a crisp offshore blow. Cliche yes, but nonetheless, it is truly a surfers favorite season. Surfers like CT Veteran and California-native Conner Coffin, for example. With the tour on pause, Conner is currently shifting through equipment, finding that magic recipe for the 2021 season - and we may have just the thing.
We recently handed Conner the newly redesigned E-Bomb E6 Wetsuit and asked him to take her for a spin. And that he did. The timing of this was no coincidence - as Fall may really be the shining season for the E-Bomb E6. Unless opting for the 4/3 version, the 3/2 E-Bomb E6 with Thermo Lining is the perfect warmth for those brisk Fall mornings and keeps it as you head into Winter.


The E-Bomb's zip free entry allows for optimal paddling freedom and flexibility while making the chilly parking lot change a breeze.
"I'm always blown away when something really good gets even better...Rip Curl has done it again with the E6 which is by far the stretchiest, most comfortable suit I've worn." – Conner Coffin

Hit the clip above to watch Conner take the Ultimate Super Stretch wetsuit through the ultimate performance test.

Want to explore the suit yourself? Click here to checkout the Ultimate Super Stretch wetsuit. If you're looking for even more warmth, take a peek at the 2020 Flashbomb HeatSeeker, our warmest wetsuit ever - now equiped with E6.
Film/Edit: Ryan Perry