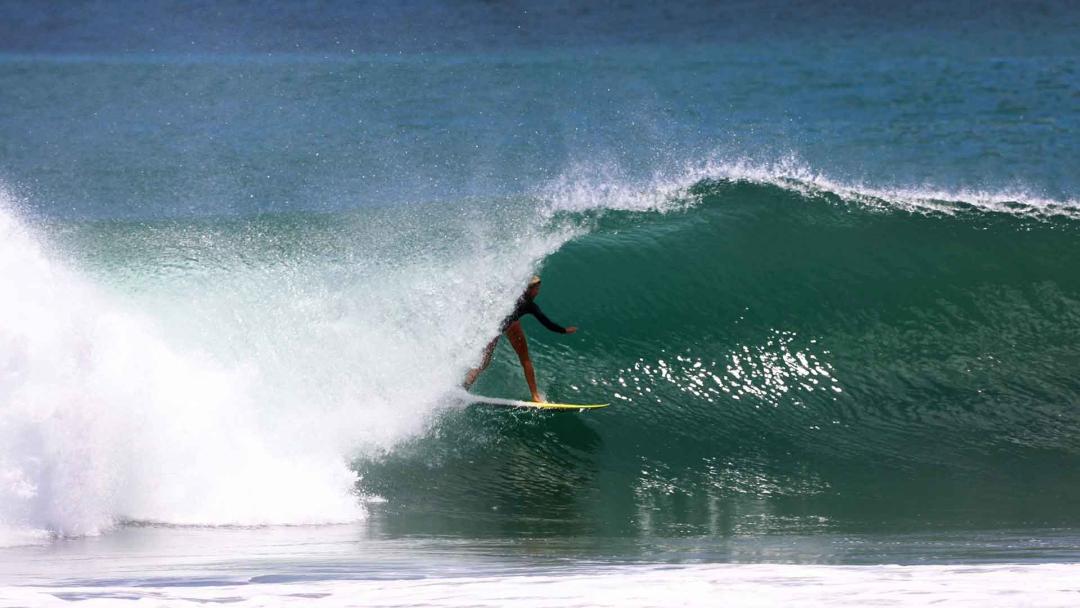 01/22/2023
Erin Brooks And Luke Swanson's Central American Score
North Shore rising stars Erin Brooks and Luke Swanson have been pushing each other's progression levels at their beloved Rocky Lefts arena for years. Constantly upping the ante of what is possible atop foam and fiberglass, they're poised to take the world by storm. From their respective high-flying, above-the-lip acts to their unflinching tube-riding prowess, together they're pushing the sport ever forward...and inspiring a new generation of surfers along the way.

Preceding the 2022 ISA World Junior Surfing Games, the duo set out on the search to Nicaragua. Looking to score some offshore winds and empty waves before taking on the world's best at El Tunco, El Salvador, the most definitely found what they were looking for. Feasting on a steady diet of beachbreak barrels and "tacoritos" does wonders for competitive prowess.

Returning to El Salvador and lighting up the World Juniors, both Brooks and Swanson walked away from the event with gold medals hanging around their necks as World Junior Champions. One gets the feeling they're just getting started.

Enjoy this little edit from the pair's sparring sessions in Nicaragua. As is clear to see, the future burns bright with these two.