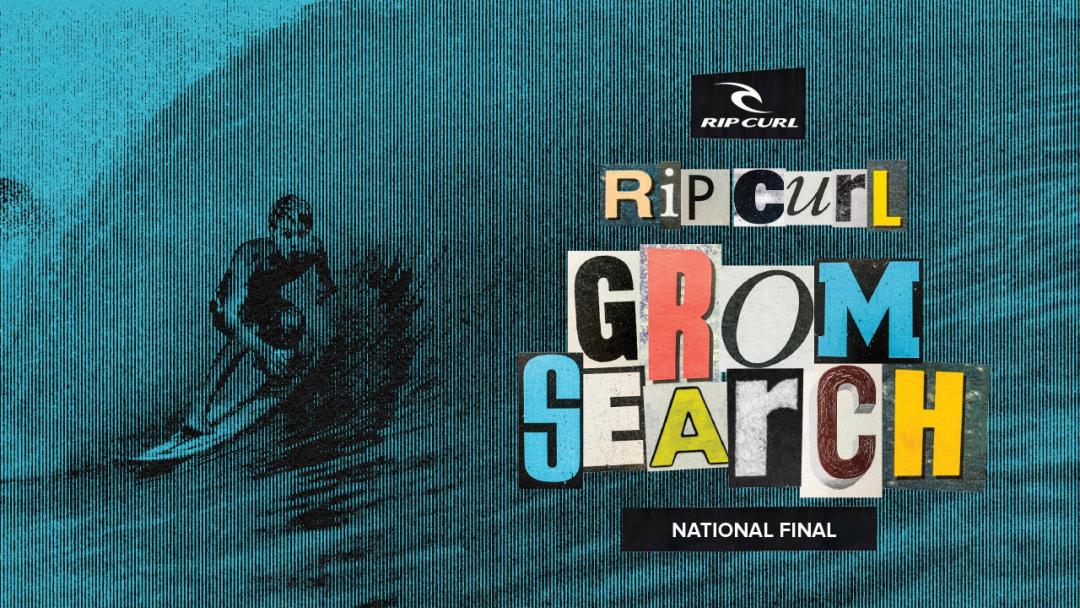 05/03/2021
GromSearch National Final | Live this Saturday!
The Rip Curl GromSearch National Final presented by Banzai Bowls is LIVE on May 8th!
After months of waiting, a nerve-racking digital qualifying round and multiple postponements - the Rip Curl GromSearch National Final is on! The Final will take place LIVE here on May 8th from the freshwater peaks of the BSR Surf Resort.
The day will consist of four epic events:
Main Event
For all the marbles. The nations top sixteen surfers will battle it out on BSR's signature contest wave. These four age groups were chosen from four different regions of the US through a grueling clip submission competition. They're battling for the coveted Rip Curl GromSearch National Final trophy and a $1,000 cash.
Banzai Bowls Airshow
This event is a must-watch. Four elite aerialists go head-to-head to stomp their best on BSR's biggest ramps. This session will be non-stop action and show where the nation's best aerialists are taking the progression of surfing. Plus, who doesn't love a backflip.
PerfectSwell Barrel Shoout presented by GoPro
Tube-hounds, this one's for you. Hand picked by the judging panel for providing clips providing their barrel prowess, these four competitors will take on the custom 'GromBomb' wave. How deep it goes, no one knows.
Softech Expression Session
A free-for-all for the purists. Lead judge Mason Ho will host a Softech-only expression session - guaranteed to be full of laughs and a few moves never before seen on the peaks of BSR.
Make sure you don't miss a moment by checking out the Event Schedule below. Have a certain surfer or heat you want to watch? Scroll below for the Draw Schedule for the entire event.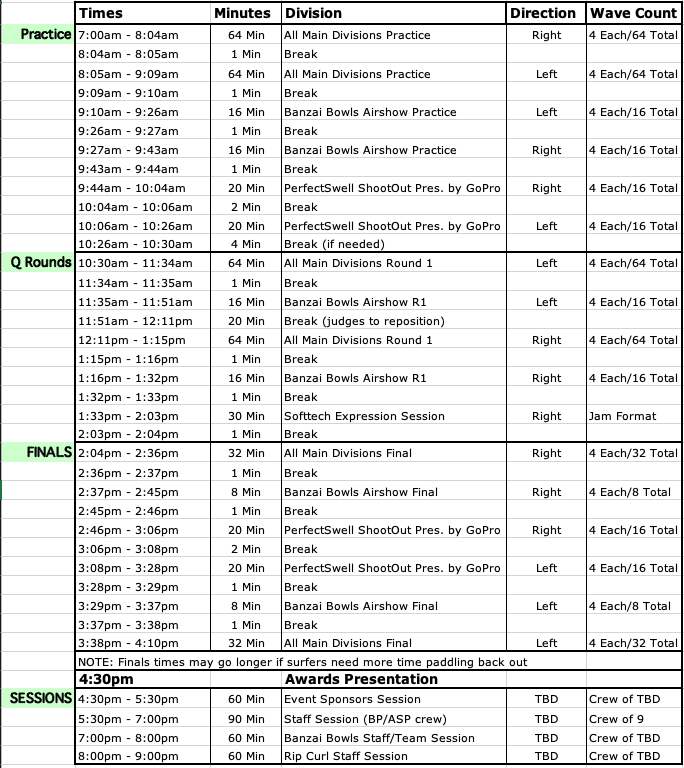 Event Heat Draws:
Qualifying Round
|
Final Round
|
Airshow
|
Shootout

Be sure to keep up with all the behind-the-scenes and live action from the National Final on Instagram with @ripcurl_usa.
The Rip Curl GromSearch Season and National Final would not be possible without the support of our amazing partners; Banzai Bowls, BSR Surf Resort, PerfectSwell, GoPro, FCS, Softech, …Lost Surfboards, and Flexfit.